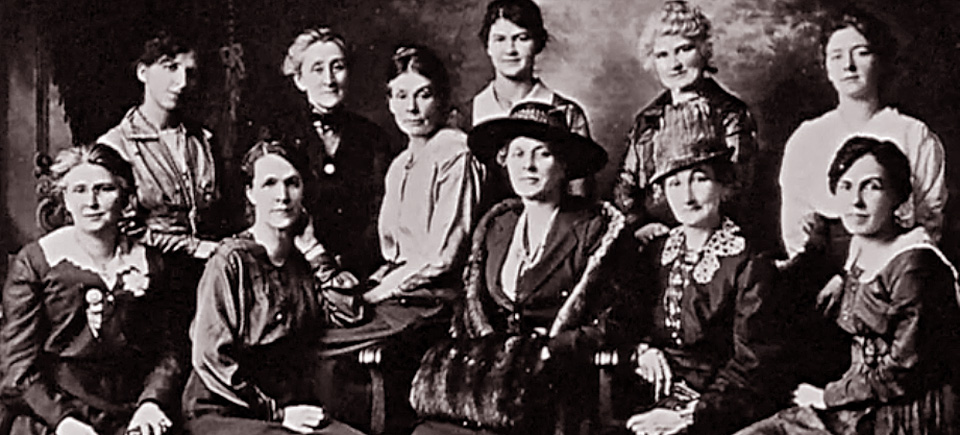 United We Stand | A NFB Ode to Prairie Sisterhood
Prairie women are awesome.
Did you know Manitoban women were the first in Canada to get the vote, in 1916?
And that Prairie women, through the women-led farm movement, were among the very first to organize and fight for universal healthcare?
The recipe for these kinds of miracle, undoubtedly, is sisterhood.
Alone and overworked, women felt powerless. But together, through association, lobbying and cooperation, they joined forces and made change happen – for the greater good of all.
As the Chinese proverb goes, when sleeping women wake, mountains move.
Here are 3 short NFB films that pay them tribute. Watch them all below.
Louise
Our tour begins with a visit with Louise, a 96-year-old firecracker living by herself near the town of Bruxelles, in rural Manitoba. Based on Anita Lebeau's actual grandmother, the film is a sweet and amusing foray into the daily life of these Prairie powerhouses who only seem to get more unstoppable with age.
Louise, Anita Lebeau, provided by the National Film Board of Canada
Great Grand Mother
This great short by Lorna Ramussen and Anne Wheeler is a "personal history of settlement, from a woman's point of view."
In turn heartbreaking and funny, the film offers a compelling look at how farm women, once isolated, alone on remote farms, found their strength, socially and politically, in sisterhood. Based on letters, diaries, speeches and personal recollections, it shows how together, and across differences, they organized and obtained the vote while fighting for education and healthcare for all.
Filled with humour, coffee and resilience, the film is a timely reminder to find the others, organize, and never take any of our past gains for granted. For more in this vein, also view Prairie Women.
Great Grand Mother, Anne Wheeler & Lorna Rasmussen, provided by the National Film Board of Canada
Pierogi Pinch
A standout from the 2010 edition of our Hothouse apprenticeship, this super short by Kiarra Albina is a heart-warming animation about the transmission and cultivation of Prairie women wisdom, skills and magic.
Pierogi Pinch, Kiarra Albina, provided by the National Film Board of Canada
See also:
Little Animation on the Prairie | Watch 5 Free Shorts About Canadian Prairie Life
Photo Friday | All Eyes on the Prairies
Photo Friday | Inside Alberta's Seclusive Hutterite Colonies
Photo Friday | Farm Electrification: And Then There Was Light
The Unfortunate Legacy of the Little House on the Prairie