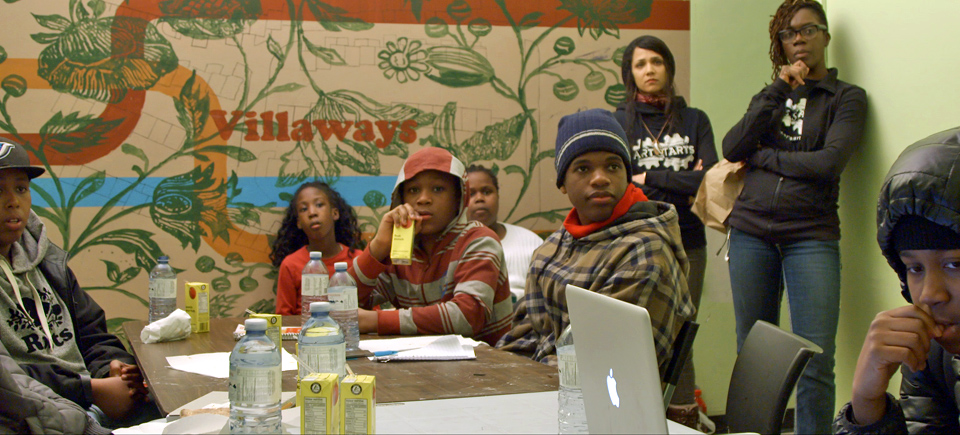 Hot Docs 2017: Catch Our 4 Film Premieres
Will you be in Toronto for Hot Docs? If so, be sure to catch our 4 highly anticipated premieres at the festival.
The international documentary festival, which runs April 27-May 7 in Toronto, is premiering Attiya Khan and Lawrence Jackman's A Better Man, Tasha Hubbard's Birth of a Family, Marie Clements' The Road Forward and Unarmed Verses, by Charles Officer.
Read on for show times and tickets.
(For a detailed look at the NFB's presence at Hot Docs 2017, head here.)
A Better Man 
Illuminating a new paradigm for domestic-violence prevention, A Better Man offers a fresh and nuanced look at the healing and revelation that can happen for everyone involved when men take responsibility for their abuse.
Birth of a Family 
Birth of a Family (Trailer), Tasha Hubbard, provided by the National Film Board of Canada
Three sisters and a brother, adopted as infants into separate families across North America, meet together for the first time in this deeply moving documentary by director Tasha Hubbard.
The Road Forward 
The Road Forward (Trailer), Marie Clements, provided by the National Film Board of Canada
The Road Forward, a musical documentary by Marie Clements, connects a pivotal moment in Canada's civil rights history—the beginnings of Indian Nationalism in the 1930s—with the powerful momentum of First Nations activism today.
Unarmed Verses
Unarmed Verses presents a thoughtful and vivid portrait of a community facing imposed relocation. At the centre of the story is a remarkably astute and luminous 12-year-old black girl whose poignant observations about life, the soul, and the power of art give voice to those rarely heard in society.