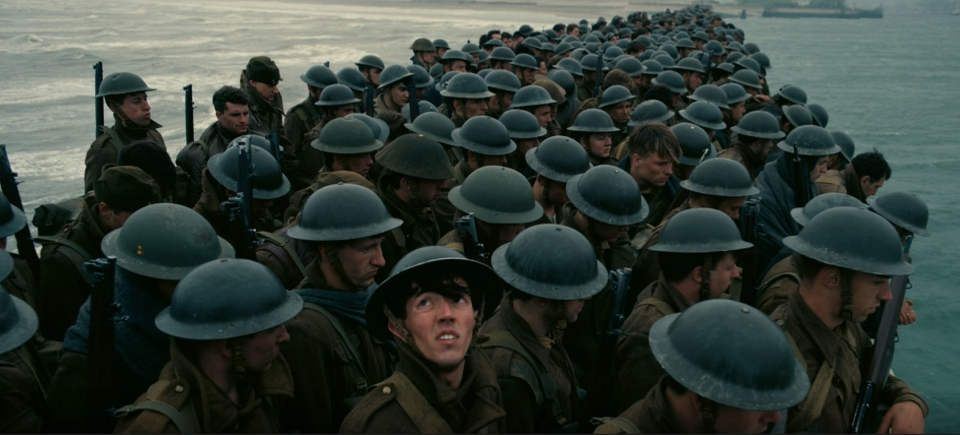 5 Docs To Watch Before Christopher Nolan's Dunkirk
Christopher Nolan's latest film, Dunkirk, has gotten rave reviews for having powerfully captured the chaotic and bittersweet Allied triumph of The Battle of Dunkirk. The battle saw more than 300,000 British, Canadian, and Allied troops escape from France to England, preventing their death or capture at the hands of the Germans. At a time when the Nazi threat loomed large, the evacuation at Dunkirk offered precious hope for a better tomorrow.
Fun fact: Despite this, the NFB was cautioned against showing the battle of Dunkirk during WWII because of worries about how the homefront would perceive what was happening in the war.
Of course, the Battle of Dunkirk was just one moment in a war that inspired much more greatness and tragedy. Before watching Nolan's film, check out these 5 docs to learn a bit more about the Canadian and Allied efforts in World War II.
Return to Dresden
Near the end of WWII, Allied forces dropped thousands of tons of explosives onto the city of Dresden, killing thousands of civilians. In this doc, a Canadian pilot who flew that mission returns to Dresden for the reopening of the city's opera house 40 years after it was destroyed in the bombing. It's a sorrowful examination of the pain inflicted by war yet is also optimistic for a future where former enemies come together to work for peace.
Return to Dresden, Martin Duckworth, provided by the National Film Board of Canada
Fields of Sacrifice
This doc is a sobering visit to some of the important overseas battlefields and cemeteries where Canadian soldiers died and were buried in the World Wars. Importantly, though, it also includes scenes of joyous citizens of places like France and the Netherlands, shown living free thanks to the heroic acts of Canadian forces – a stirring reminder of the difference our soldiers' sacrifices made.
Fields of Sacrifice, Donald Brittain, provided by the National Film Board of Canada
A War Story
A harrowing account of the time spent by Canadian doctor Ben Wheeler in a Japanese PoW camp in WWII, this doc blends shocking real-life footage with dramatic re-enactments of life in the camp, all to great effect. Few films capture the hardships of war as well as this -or the courage and tenacity of the many soldiers who endured and overcame them.
A War Story, Anne Wheeler, provided by the National Film Board of Canada
Ordeal By Ice
This is a lighter doc focusing on WWII-era soldiers of the Canadian and British armies as they take part in winter manoeuvres in the Canadian Rocky Mountains. Demonstrations of early-model snowmobiles, humorous scenes of soldiers skiing for the first time, and running themes of teamwork and camaraderie make this film an entertaining and inspiring look at Allied planning and solidarity in WWII.
Ordeal by Ice, Tom Daly, provided by the National Film Board of Canada
Proudly She Marches
Delightfully self-aware, this wartime doc offers an informative look at the important contributions of Canadian women to the war effort. The hard work and dedication the women demonstrate through basic training and beyond prove that Canada's military victories don't just belong to the men serving at the front. Even better, there are genuinely funny jokes about the outdated idea of women being good for nothing more than decoration – not bad for something made in 1943!
Proudly She Marches , Jane Marsh, provided by the National Film Board of Canada
Photo credit: Warner Brothers