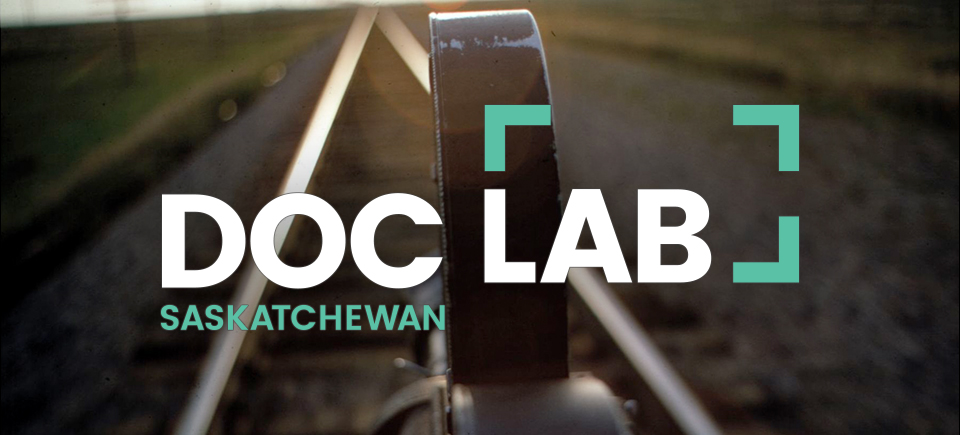 Doc Lab Saskatchewan – Meet the Participants
The dust has settled and we are happy to announce the final participants for Doc Lab Saskatchewan! Since we launched the call in June, we received over 30 proposals from all over the province. The range of stories and approaches was fantastic.
Ultimately, we had to select three projects to move forward into production. We're so excited to roll up our sleeves with these fantastic emerging filmmakers.
And the filmmakers are…
Louise BigEagle

Louise BigEagle is a First Nations filmmaker and recent graduate of the University of Regina (BA Film Studies). Her most recent short films are I Am a Boy, about a young boy who attended the Regina Indian Industrial School, and Sounds of the Sundance, a composed sound work dedicated to those who attended residential school.

Kristin Catherwood

A writer, folklorist, and storyteller, Kristin Catherwood is the Intangible Development Officer at Heritage Saskatchewan. Newly branching out into the world of documentary, Kristin worked with filmmaker Scott Parker on the NFB-produced Grasslands Project. Her most recent project is called Coal in Coronach.

Eric Thiessen

Based in Saskatoon, Eric Thiessen is a videographer with a decade of commercial and corporate video experience, seeking to branch out into professional film productions that showcase important and engaging stories that reflect both Saskatchewan and Canada to the world.
And some more new faces for the team…
We're also excited to announce the addition of two fantastic team members who will join producer Jon Montes and the NFB's North West Studio team.
Robin Schlaht

Filmmaker Robin Schlaht has signed on as director-mentor for Doc Lab Saskatchewan, offering creative support, story advice, and shooting tips for participating filmmakers. Fluidly switching genres, Robin's work includes the documentaries Moscow Summer (1996), To Be Romeo & Juliet, and the series A Few Good Men and Women, and the drama feature Solitude. His productions have screened internationally – including TIFF, Ann Arbor, SXSW, and FIP (Cannes) – and his latest project, Convictions, was produced as part of the NFB's Legacies 150 series.

Dara Jade Moats

Dara Jade Moats will also be joining the team as associate producer. A graduate of the University of Regina, Dara, got her start as a graphic designer in Nairobi, Kenya, and has worked in reality television, a new media center for women artists, and in documentary filmmaking. Her own film work includes Adventure Girls III (Best Blood Bath, Viscera Film Festival) and The Makeover (Best Short Film, Atlanta Horror Film Festival). She is currently the Director of Hospitality at the Fantasia International Film Festival and co-founder/programmer at DeuXX, a monthly Montreal screening series of films directed by women.
That's it for now. Doc Lab Saskatchewan kicks into high gear on Sept 5. We'll keep you posted as we roll along!
Doc Lab Saskatchewan is produced by the NFB, in collaboration with the Saskatchewan Filmpool Cooperative and Creative Saskatchewan.