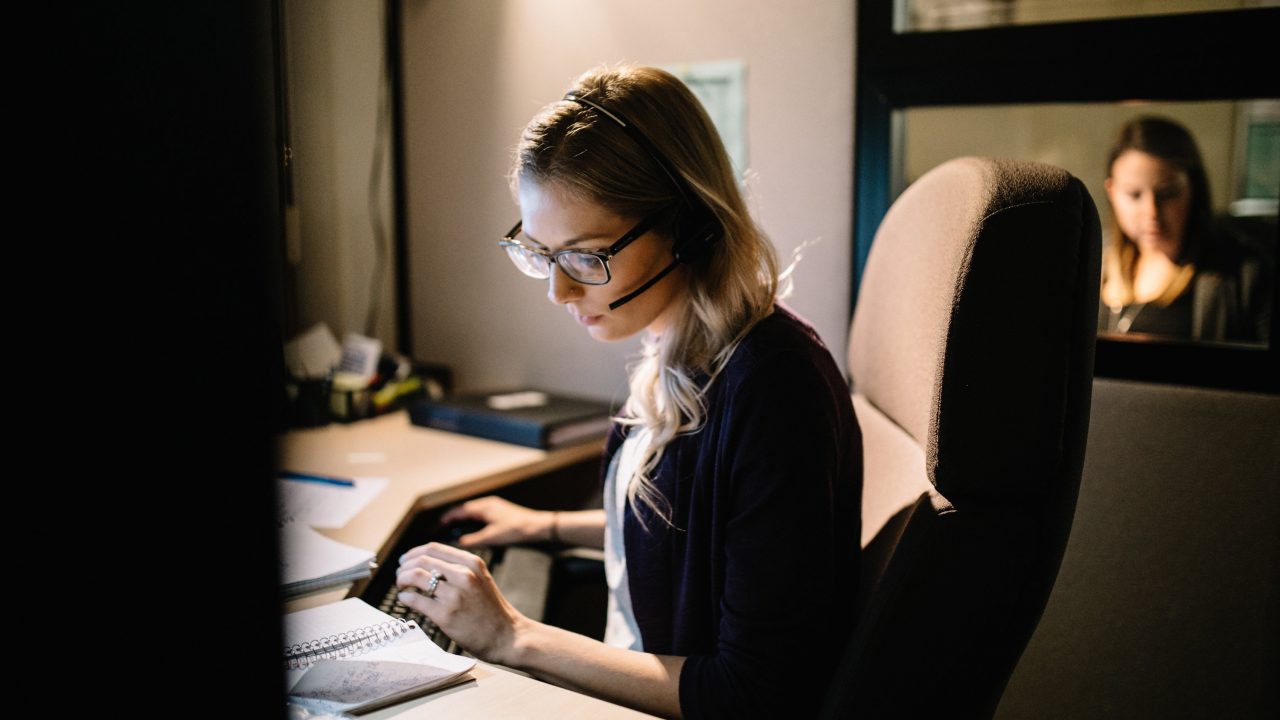 Watch Talking at Night and Get an Inside View of a Mobile Crisis Centre
Last year, we produced three films under the Doc Lab Saskatchewan banner. We featured Kristin Catherwood's Ride about a couple of months ago, and now we're turning the spotlight on Eric Thiessen's Talking at Night, about Saskatoon's 24/7 Mobile Crisis Centre.
The crisis centre has been around for almost 40 years and its workers are on the front line, dealing with urgent and unpredictable situations. They are often the only thing standing between the caller and tragedy. Talking at Night captures the reality of their working lives, quietly observing as these trained professionals deal with everything from suicide prevention to self-harm to child abuse.
Talking at Night – An Idea Is Born
Talking at Night is a small film that takes on a big issue and is successful in its efforts. The need for the crisis centre is clear. There are so many people out there in pain, or in trouble. As part of the Doc Lab Saskatchewan requirements, the documentary needed to be observational in style, with no music, narration or interviews. Thiessen felt the Mobile Crisis Centre was a great candidate, as it provided an environment that audiences could easily immerse themselves in.
"Putting a camera in their small call centre and following the operators' side of the conversation would be very engaging to viewers, as they would be piecing together an urgent conversation… and get a look at a vital service that few people are even aware of."
Making an Observational Documentary
Despite what the name might make you think, observational documentaries do require quite a bit of prep work. Since this was a first for Thiessen, he wanted to be sure he was ready. He spent time at the centre and interviewed employees. Listening to them take calls also helped. Then he photographed potential shots and visuals. As he says, "Even though you never know what you're going to get, you plan as if you do."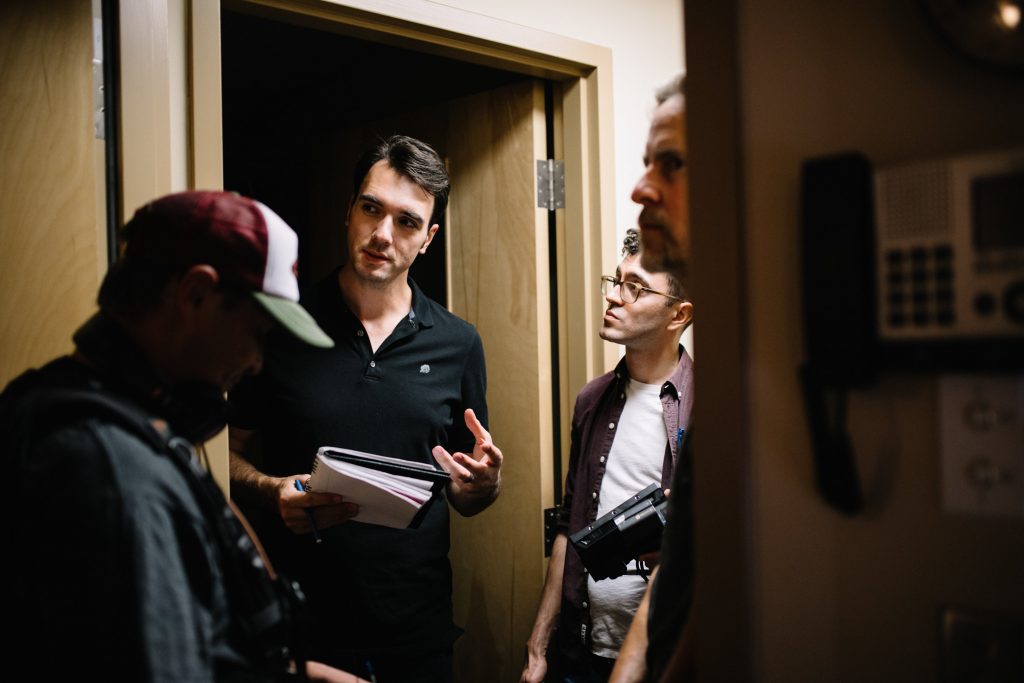 As the film was more experiential than narrative, Thiessen also wrote how he imagined the film would unfold. This way, he could visualize when the pace would quicken and when it would relax. He admits it's difficult to write for this form. It requires "a tricky balance of vague specificity." But in order to orient your crew and get them on board, they need a vision to follow.
"If the final version is different from what you set out to make, that's okay – but you need a place to start from."
Eric Thiessen, Filmmaker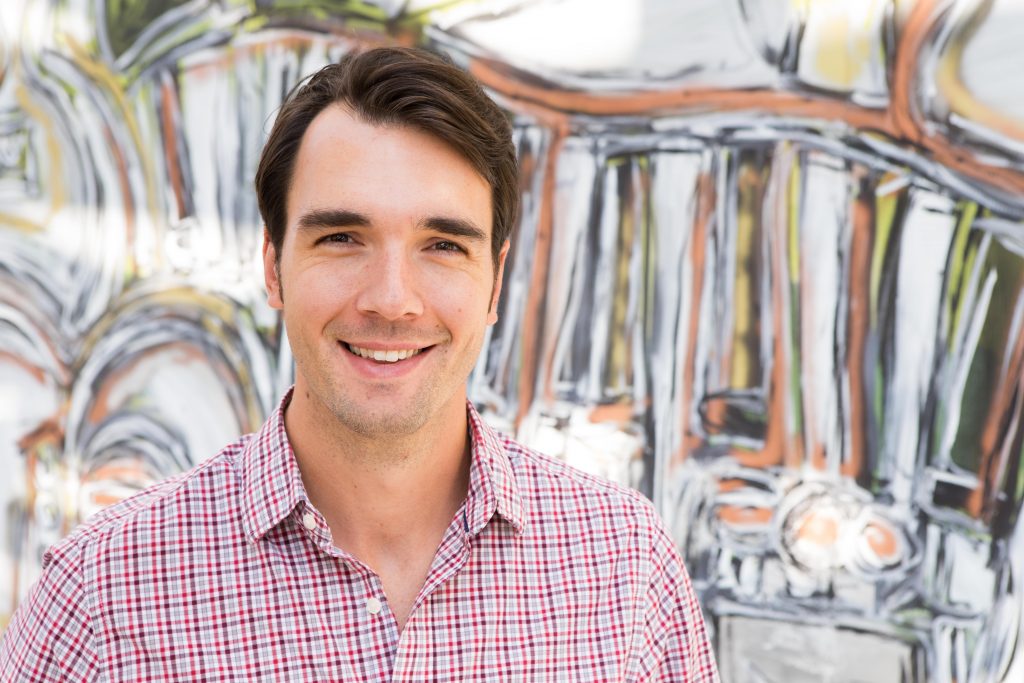 Thiessen has worked in the Saskatchewan film and video industry for over a decade. Most of his experience is in corporate video and factual series for Canadian TV. He has worked as both a videographer and writer. He also studied Canadian historical films as a focus of his masters' degree at the University of Calgary. Today, he teaches film history at the Recording Arts Institute of Saskatoon.
Doc Lab Saskatchewan appealed to Thiessen. It provided him the opportunity to work with the NFB, something he had already set his sights on. He was also inspired by the challenge of making a short observational documentary, something completely new to him. But perhaps most importantly, it was the fact that he'd be able to showcase the Mobile Crisis Centre. On a national platform. It was vital to him that people be aware of the services they provide.
"While it's obviously an important service, and they do inspiring and tremendous work, the calls they receive are a direct reflection of the anxieties and issues facing the people of Saskatoon, and, I would argue, the Canadian population."

The Doc Lab Saskatchewan Experience
Making Talking at Night with Doc Lab Saskatchewan was a fantastic way for Thiessen to work with the NFB. The process was a fast one, moving from concept to completed film in two months.
"I met with filmmaking experts every step of the way, including my director mentor, Robin Schlaht, my editor, John Gurdebeke, and the post-production team at the NFB studios in Montreal. I felt welcome and supported through the entire process."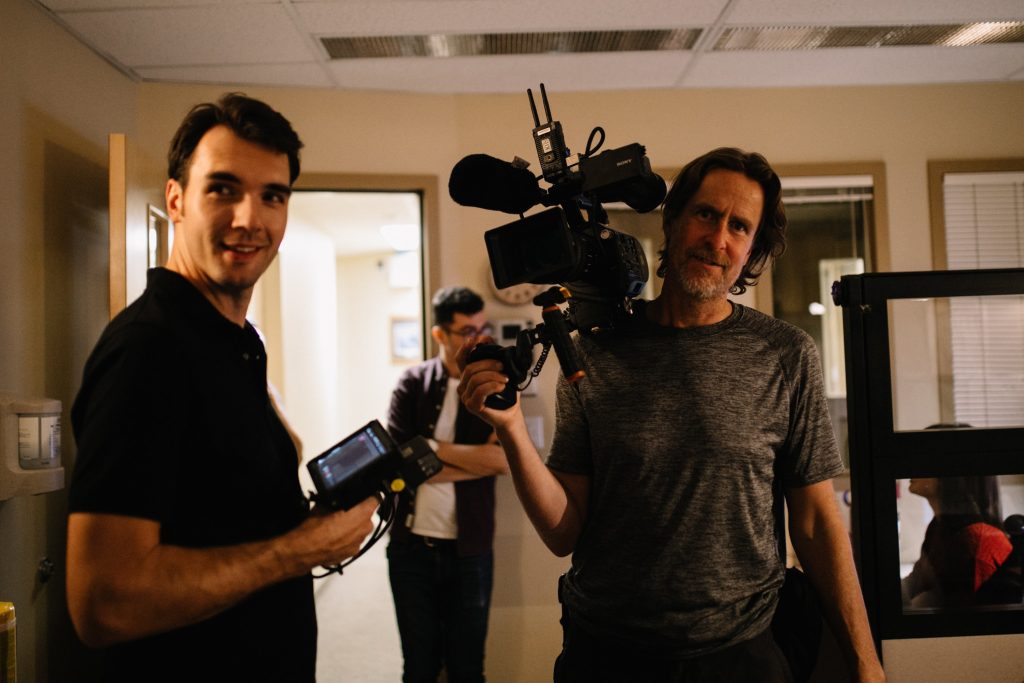 There was a lot of planning during prep. The crew couldn't anticipate the level of activity at the Mobile Crisis Centre and needed to be ready. Shooting took place over two nights, using the quieter of the two to get insert shots, close-ups, and some b-roll.
The opportunity to work with editor John Gurdebeke was a big part of the learning experience for Thiessen. "I've edited most of my own projects for years, so it took some adjusting on my part to get used to sitting back from the keyboard. John is a really talented editor with a fantastic eye… he's great at listening to my vision and finding ways to express it that I never would have considered, but ultimately loved.
"This whole project is a perfect example of how great things happen when you work with a team of strong and talented people; the finished film is far better than anything one person could make alone."
Talking at Night, Eric Thiessen, provided by the National Film Board of Canada
Talking at Night is one of three films produced as part of Doc Lab Saskatchewan. The program is a collaboration between The National Film Board of Canada, Creative Saskatchewan, and the Saskatchewan Filmpool Cooperative