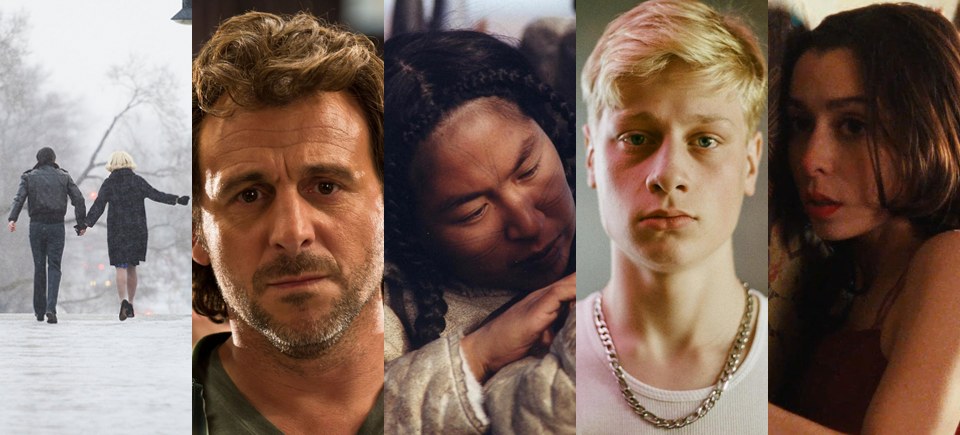 Happy #TIFF2017! Rent 5 Great Canadian Films for $1.99 Each!
It's that time of the year again, festival lovers! The red carpets are rolling out and Toronto is buzzing with celebs. That's right, it's #TIFF17 time!
This year, we've got a few animated gems you can watch (Threads, Charles, and The Tesla World Light), as well as legendary filmmaker Alanis Obomsawin's 50th film, Our People Will Be Healed.
As always, to celebrate the exceptional Canadian films being showcased at #TIFF2017, we and our amazing friends over at Canada Screens have a selection of 5 great Canadian films you can rent at a discounted rate of $1.99 each!
See more films here. The rebate ends September 17th!
Stories We Tell
Enjoy Academy Award-nominated filmmaker Sarah Polley's genre-twisting film that playfully excavates layers of myth and memory to find the elusive truth at the core of a family of storytellers.
Stories We Tell, Sarah Polley, provided by the National Film Board of Canada
Starbuck
Montreal comedian Patrick Huard plays a slacker whose life is changed when 142 people he helped artificially inseminate file a class action lawsuit against him.
Starbuck, Ken Scott, provided by the National Film Board of Canada
Mommy
A widowed single mom finds herself burdened with the full-time custody of her explosive 15-year-old ADHD son. As they try to make ends meet and struggle with their unpredictable ménage, the new girl across the street, Kyla, benevolently offers her help.
Mommy, Xavier Dolan, provided by the National Film Board of Canada
Atanarjuat: The Fast Runner
When a malevolent Inuit spirit is summoned to cause strife and mischief in a small community, the lives of two brothers, Amaqjuaq, the Strong One and Atanarjuat, the Fast Runner, are irrevocably disrupted.
Atanarjuat the Fast Runner, , provided by the National Film Board of Canada
Year of the Carnivore
This charming romantic-comedy-drama about a girl with an unrequited crush on a boy who thinks she's bad in bed so she goes out to get more experience to win him over.
Year of the Carnivore, Sook-Yin Lee, provided by the National Film Board of Canada