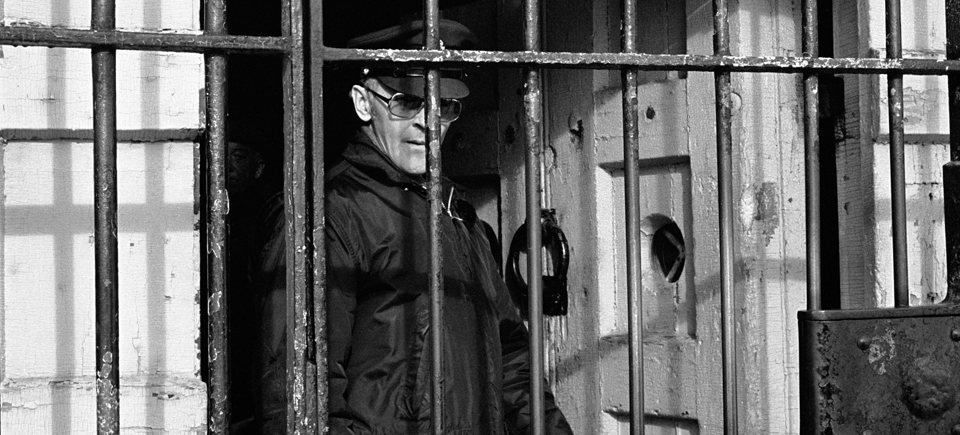 5 Docs About Crime and Punishment Through the Ages
Crime movies are thrilling and chilling struggles between good and evil, full of like grisly murders, tense drug deals, and shootouts right in the middle of downtown. In real life, though, crime is a little more complicated than it looks in the movies. It's often messy, full of people born into difficult circumstances and struggling to get by, the line between good and bad not so distinct.
Do you want a peek behind the curtain at what the world of crime and punishment is really like? Our collection is home to many documentaries that capture the lives of criminals and law enforcement through the ages. Here are a few you ought to check out.
Police
Upholding the law can be many things – challenging, upsetting, and even boring. This doc offers a look at these different facets of life working as a police officer, showing scenes of mundane patrolling and training right alongside scenes of distress for a realistic depiction of life on the beat. Its setting in 1950s Toronto also lets us see some downright silly practices that were the norm just a few decades ago. Imagine dusting for fingerprints without wearing gloves!
https://www.nfb.ca/film/police/
Cell 16
Prison is not meant to be an enjoyable experience for the incarcerated, but not everyone realizes the toll that being locked up can take on a person. This creative doc makes great use of an intense score and frantic speech to put its audience inside the mind of a man who is imprisoned. It's an interesting perspective, and great food for thought about just how punishing the prison system can be.
https://www.nfb.ca/film/cell_16/
Sentenced to Life
This doc offers a perfect example of the ways that difficult circumstances in one's early life often lead to criminal behaviour later on. The story of a woman sentenced to life in prison for committing a murder at age 19, it offers a glimpse into her life before and after the killing. It shows that some of those who commit the worst of crimes are not wholly unsympathetic, but are instead complicated people, often from very difficult backgrounds.
https://www.nfb.ca/film/sentenced_to_life/
Kids in Jail
Depriving people of normal experiences is part of the point of prison – but what about when the people in jail are teenagers? This doc offers a fascinating look at the lives of teens living in correctional facilities, and at the particular struggles they go through while locked away. It takes a sympathetic viewpoint with the stories the kids tell, and shows why prison is uniquely challenging for those yet to come of age.
https://www.nfb.ca/film/kids_in_jail/
NCR: Not Criminally Responsible
A rollercoaster ride of emotion, this doc explores the intersection of mental illness and violent crime, asking difficult questions about how and when freedoms ought to be restored to those whose mental illness once led them to commit atrocities. Thought-provoking, sometimes quite uncomfortable, yet uplifting in parts, it's a film that is sure to garner strong reactions the whole way through.