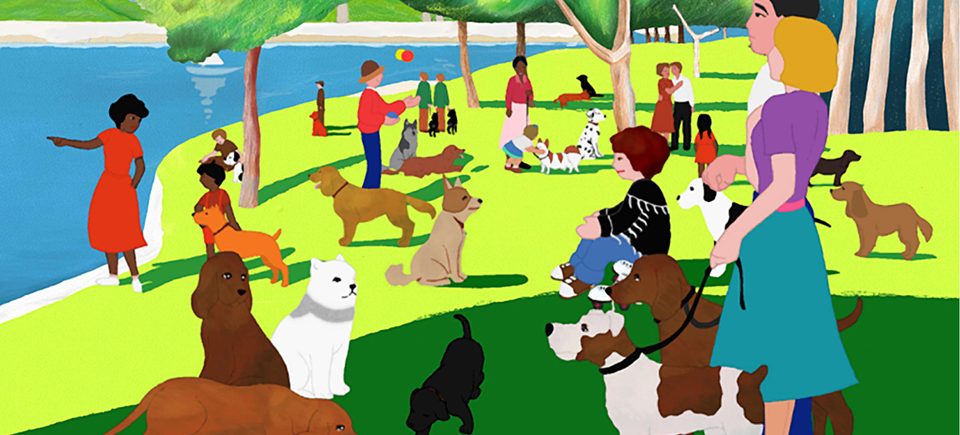 4 Films for National Adopt a Shelter Dog Month
The month of October is National Adopt a Shelter Dog Month in Canada. Admittedly, I had never heard of this designation before, but in my view, anything that puts emphasis on placing dogs in loving homes can only be a good thing. At least 600,000 dogs are euthanized each year in this country, and that breaks my heart.
There is little more rewarding than adopting a dog, and giving them a second chance at life. Watching their exuberance, watching them at play, and best of all, knowing that they feel comfortable and safe, is an incomparable and rewarding experience.
To shine our own little light on this month, we've put together four films about dogs, and the effect they have on our lives.
Animal Friends
This short film is comprised of three shorter films, the last of which is called It's a Dog's Life, and it highlights the work of Montreal's Society for the Prevention of Cruelty to Animals (SPCA). In it, we see several possible endings for stray and abandoned dogs, some of them happy, some of them not so much. It's really the perfect film to start this post, as it focuses exclusively on shelter dogs.
Animal Friends, , provided by the National Film Board of Canada
I Want a Dog
There is nothing, and I mean nothing, that young May wants more than a dog. I think she would give up every Christmas and every birthday if she could just get her hands on a dog. But her parents are adamant in their decision to wait until May is older, and more responsible. But May is a tough cookie, and so persistent you just can't help but root for her. But be warned – the film may only be 10 minutes long, but the song will stay in your head for weeks.
I Want a Dog , Sheldon Cohen, provided by the National Film Board of Canada
The Dogwalker
It's one thing to bring a dog home from the shelter, it's a whole other thing to care for her. This feature-length, cinema verité documentary focuses on Michael Borowski, a neighbourhood dogwalker. And while it's true that we get to know more about Michael than the dogs in his care, this film goes a long way towards helping us understand the relationship between humans and their canine companions.
The Dogwalker, Rosie Dransfeld, provided by the National Film Board of Canada
Mr. Pug
While technically this is a film about adopting a shelter dog, it's more like a surreal trip into the twisted mind of a paranoid conspiracy theorist. I won't say much about the plot, because taken out of context it all just sounds too bizarre. Even in context it's bizarre. But that's its charm. And it's so appropriate that the main character is a pug, a breed that's so popular right now – it just fits.
Monsieur Pug, Janet Perlman, provided by the National Film Board of Canada