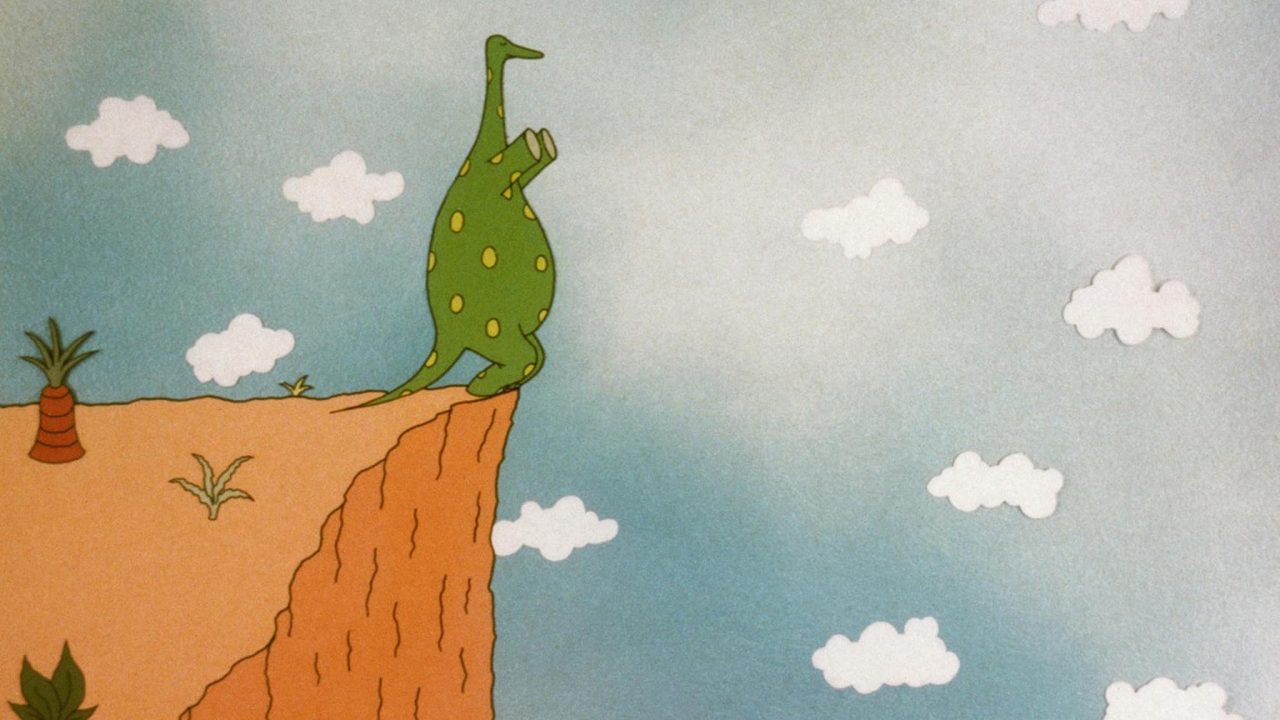 5 Short Films to Use in the ESL Classroom
I like to start all my classes with a short film, a documentary, or even a news clip to give students the opportunity to work on their listening skills. This routine helps them switch their brains to English and gets them ready for the lessons of the day. I also use films as discussion starters, as support for vocabulary building or as a springboard to study broader subjects. I think it's great that my students get to listen to different accents and expressions. It makes them bolder learners.
There are so many ways to include short films in the language classroom. If you're ready to take the plunge, here are five short films that are great tools for learning in a second-language context.
Beginners of all ages / very young learners
At Home with Mrs. Hen
At Home with Mrs. Hen, Tali, provided by the National Film Board of Canada
This animated short film features beautiful images with soft pastel colours. Mrs. Hen has two young children, one of whom has temper tantrums. She does her best to raise the children by herself. Because there's no dialogue in the film, it's suitable for ESL students of all ages. I've created an activity in which students demonstrate their understanding of the plot while building their vocabulary. After the first viewing, we create a list of words that are needed to talk about the film. The next step is to describe what happens in the film. Another activity focuses on feelings by matching words to the corresponding character. The final component is to imagine what happens next to this family (in story, diary, comic strip, vlog or song format).
Elementary school
How Dinosaurs Learned to Fly
How Dinosaurs Learned to Fly, Munro Ferguson, provided by the National Film Board of Canada
This fun depiction of how dinosaurs may have evolved and not become extinct is hilarious. The film is perfect for a fill-in-the-blanks activity, since the pace is not too fast and it's easy to follow the plot. I give students the script of the film to follow along. They practice pronunciation and record their own version of the voice-over. Students then discuss the validity of the hypothesis presented and come up with other creative or extravagant answers to explain what happened to the dinosaurs. The end product is a seminar where "experts" present their theories to fellow scientists.
I Want a Dog
I Want a Dog , Sheldon Cohen, provided by the National Film Board of Canada
This film introduces a character who knows what she wants and perseveres to reach her goal. She's willing to pretend she has a dog to prove her point that she's ready to own a pet. This is a good starting point to talk about personality traits and to teach adjectives (adjective word order, compound adjectives, comparatives and superlatives). Students create posters presenting a desire they have and examples of what they're willing to do to demonstrate how serious they are about it. They add pictures of themselves and a personal description with adjectives.
Middle school
Harry Jerome: The Fastest Man on Earth
Harry Jerome : The Fastest Man on Earth, Ileana Pietrobruno, provided by the National Film Board of Canada
This short film introduces the audience to a Canadian hero who overcame racism in the 1960s. It includes original footage of Harry Jerome himself combined with recently filmed commentary from teenagers. Students draw a timeline of the major events of Jerome's life or write a short biography outlining why he's a Canadian hero. They research other Canadian heroes and create a wall of heroes with pictures of the different people selected and their biographies. This becomes part of a unit on heroes, famous and unsung, or even on the everyday heroes around us. Students do a survey among themselves to identify people they consider to be heroes in their community. They write texts to praise and celebrate them (poem, thank-you letter, rap, speech, eulogy).
High school / adult learners
Flawed
Flawed, Andrea Dorfman, provided by the National Film Board of Canada
Flawed is a beautiful time-lapse short film about accepting one's uniqueness. The narrator falls in love with a surgeon and starts a long-distance relationship based on postcards. When he tells her he operated on a young boy's ears, she's brought back to her own childhood and her struggle to accept her difference and learn to value it. I use the film to initiate debates about plastic surgery in our society or about standards of beauty and their impact on young people. The bonus short on the making of Flawed offers an interesting way of teaching students how to do time-lapse animation. They can create short films to present their arguments for or against the issues before holding debates.
I hope teachers will be inspired to use short films in their classrooms. I believe they have many benefits.  They provide authentic material and are often less overwhelming than texts to some learners. I believe they're useful even when teaching little ones who can't yet read. No matter what level you teach, it's worth a try.
Marilyne Bedard teaches ESL in high school in Quebec City. In the 16 years she's been a teacher, she has taught English and French at all levels, from preschool to university. She enjoys creating learning units that combine different kinds of subject matter. Her interests range from history to YA novels, short films, documentaries, and playing board games with her family.
Pour lire cet article en français, cliquez ici.
Discover more Educational blog posts | Watch educational films on NFB Education | Subscribe to the NFB Education Newsletter | Follow NFB Education on Facebook | Follow NFB Education on Twitter | Follow NFB Education on Pinterest