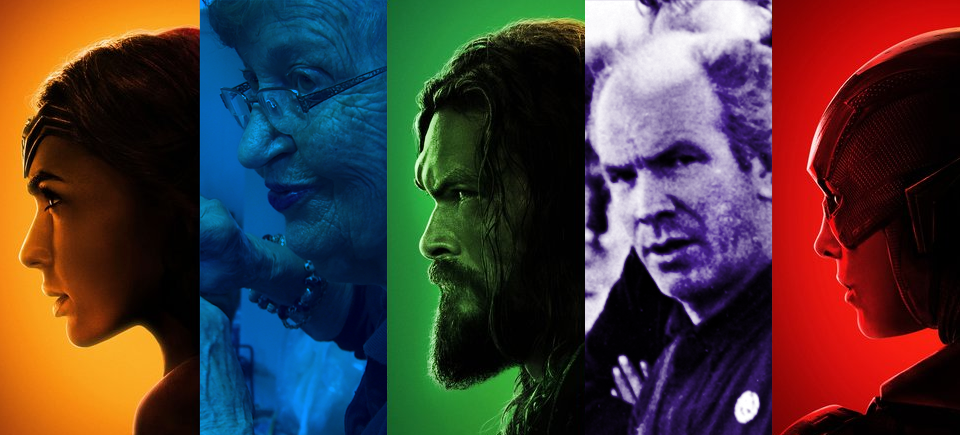 Not All Heroes Wear Capes | 5 Films About Real-Life Superheroes
The heroes of DC's 

J

u

s

t

i

c

e

L

e

a

g

u

e

are taking cinemas by storm today!
Although there can only be one Batman, Wonder Woman or Superman, not all heroes belong to fiction. For instance, you've already met some of the Wonder Women of the NFB; and we are convinced that your workplace, household or community also has its own superheroes. If you haven't met them yet, it's only because some of them are really good at protecting their secret identity! 😉
As a tribute to all those extraordinary people, here are 5 NFB films about real-life superheroes who may not have fought evil extraterrestrials or wrathful gods, but have made it their mission to serve the innocent or the less fortunate and push boundaries in their own, valiant way.
Hannah's Story
At the age of 5, Hannah Taylor saw her first homeless person in the back alleys of Winnipeg. This experience not only troubled her, but it drove her to do nothing less than change the world. Her charity, The Ladybug Foundation, has already raised well over 3 million dollars to provide shelter, food and safety for homeless people across Canada.
We usually think of children learning from their elders, but here is the story of an 11-year-old girl inspiring adults to make a difference. As Hannah always says, "Share a little of what you have and always care about others" —it's as simple as that!
Hannah's Story, Juanita Peters, provided by the National Film Board of Canada
Bethune
This feature documentary by veteran NFB filmmaker Donald Brittain is a biography of Dr. Norman Bethune, the Canadian doctor who served with the loyalists during the Spanish Civil War and with the North Chinese Army during the Sino-Japanese War.
After developing the world's first mobile blood-transfusion service for frontline operations in the 1930s, Dr. Bethune brought modern medicine to rural China, effectively treating and performing emergency operations to sick villagers and wounded soldiers alike.
Bethune, Donald Brittain, provided by the National Film Board of Canada
Journey to Justice
Roger McTair's documentary pays tribute to six Canadians who refused to accept inequality, took racism to court… and won. Among others, meet Viola Desmond, who insisted on keeping her seat at a Halifax movie theatre in 1946 rather than moving to the section normally reserved for the city's Black population, and Fred Christie, who took his case to the Supreme Court after being denied service at a Montreal tavern in 1936.
They are Canada's unsung heroes in the fight for Black civil rights and their voices should never be forgotten.
Journey to Justice, Roger McTair, provided by the National Film Board of Canada
Hospital City
Most superheroes work alone, but some callings require a great deal of teamwork —and we're not talking about the Avengers or Justice League (at least not this time)!
Shot in 2004 at the Health Sciences Centre in St. John's, Newfoundland, Rosemary House's Hospital City reveals the inner workings of a contemporary health-care facility, from the maternity ward to the morgue. As debate in Canada and the world rages over health care, this documentary offers a moving, human portrait of the people whom the issues touch most closely.
Hospital City, Rosemary House, provided by the National Film Board of Canada
Mabel
On a lighter note: some heroes act locally and in an everyday fashion. Feisty, fiercely independent and firmly rooted in place, 90 year-old wonder woman Mabel Robinson broke barriers back in the 1940s when she became the first woman in Hubbards, Nova Scotia, to launch her own business —a hairdressing salon where she still provides shampoo-n-sets to this day! And she has no desire to retire anytime soon.
After all, being a superhero also means having the conviction to do what we love.
Mabel, Teresa MacInnes, provided by the National Film Board of Canada
Who's your real-life superhero?
(Justice League image credit : Warner Bros. Pictures)