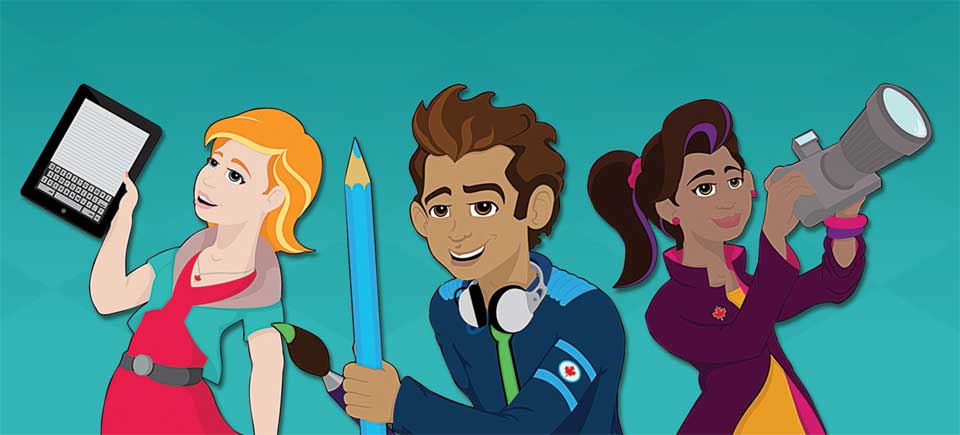 Canada Day Challenge 2017 | Watch the Winning Videos!
In 2017, youth across the country were once again invited to take part in the annual Canada Day Challenge… and the winners are: Emily Zbaraschuk of Prince Albert, Saskatchewan, in the "Write It!" category; Fiona Tung of Markham, Ontario, in the "Draw It!" category; and Joshua Sprigg of Mount Albert, Ontario, in the "Snap It!" category.
Canadian Heritage also partnered with Historica Canada for another component of the 2017 Canada Day Challenge, the Here's My Canada video contest, and two young filmmakers—Estelle Lajeunesse of Eastman (Quebec) and Emily Janzen of North Vancouver (British Columbia)—were selected to receive an early bird prize.
All winners were invited to Ottawa on Canada Day to attend Canada 150 celebrations. The NFB participated in the Canada Day Challenge by providing an interactive kit and a webinar, as well as iPads, to help train the contest participants in media production. Let's have a round of applause for these creative and imaginative youth, who took on the challenge of exploring Canadian history, culture and identity, offering their perspectives on what makes this country so unique. You can watch their videos on our YouTube channel.
2017 marked the final edition of the Canada Day Challenge. Congratulations to the winners and finalists of the 2017 contest, and thank you to all the young Canadians who participated over the past 30 years!
Enregistrer
Enregistrer
Enregistrer
Enregistrer
Enregistrer
Enregistrer