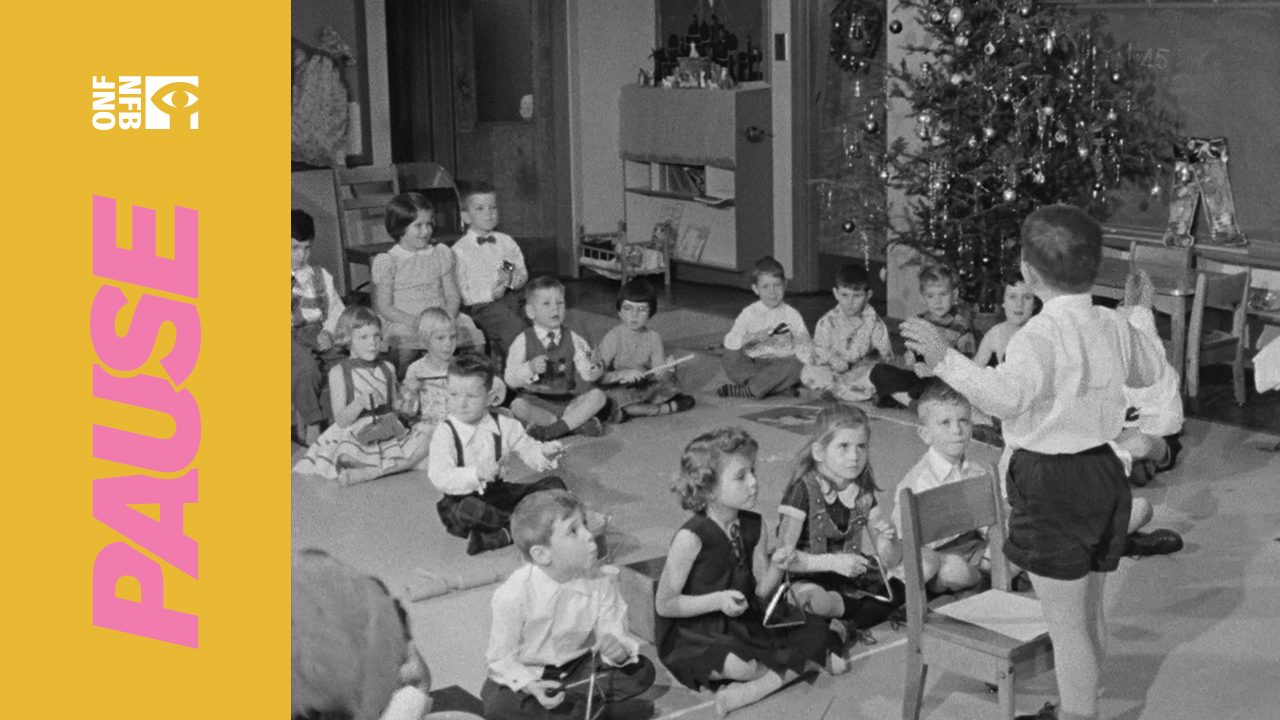 NFB Pause: Holiday Special
As we all know, December is a magical time of year. The halls are decked, presents wrapped, families and friends come together, and the whole world shines a little brighter thanks to millions of twinkling lights decorating homes across the country (or maybe that's the extra helping of mulled wine…).
Whether you're a Yuletide true-believer or a seasonal-cynic, here are five films to get you into the Holiday spirit, whatever that may be.
The Great Toy Robbery
What's Santa Claus to do when three dastardly bandits steal his bag of toys? Pray that a dreamy, yodeling, cowboy comes to the rescue, of course! While the Wild West may seem like a strange backdrop for a Christmas story, the old rules still hold true: the good guys get presents, the bad guys get lumps…on the head.
The Great Toy Robbery, Jeff Hale, provided by the National Film Board of Canada
The Pony
If, like me, you've asked for a pony every December but still find yourself pony-less, take a few pointers from clever and loveable siblings, Kathy and John. Despite parental objections, the two children combine their savings to buy a pony named Pancho. Now if only they can keep Pancho a secret until Christmas and win over their parent's hearts.
The Pony, Lawrence Cherry, provided by the National Film Board of Canada
The Christmas Cracker
Like its namesake, The Christmas Cracker is filled with surprises. Three festive vignettes showcase a boy and girl dancing in the snow, the secret lives of toys, and a quirky fellow who can't seem to get his Christmas tree topper quite right. Holiday tunes and some Rube Goldberg machine beeps and boops make this film a fun watch.
Christmas Cracker, Norman McLaren, Jeff Hale, Gerald Potterton & Grant Munro, provided by the National Film Board of Canada
The Energy Carol
This animated short borrows A Christmas Carol's storyline to sketch a satirical exposé on energy waste and conservation. In this version, Ebenezer "Stooge", a power company CEO, has a bold motto: to waste is to grow.
The Energy Carol, Les Drew, provided by the National Film Board of Canada
The Bear's Christmas
Got the holiday blahs? This bear feels you. Cynical about how it's all so commercialized? Santa, too. But maybe, just maybe, we can all escape this rat race and find a bit of the true holiday spirit inside us.
The Bear's Christmas, Hugh Foulds, provided by the National Film Board of Canada