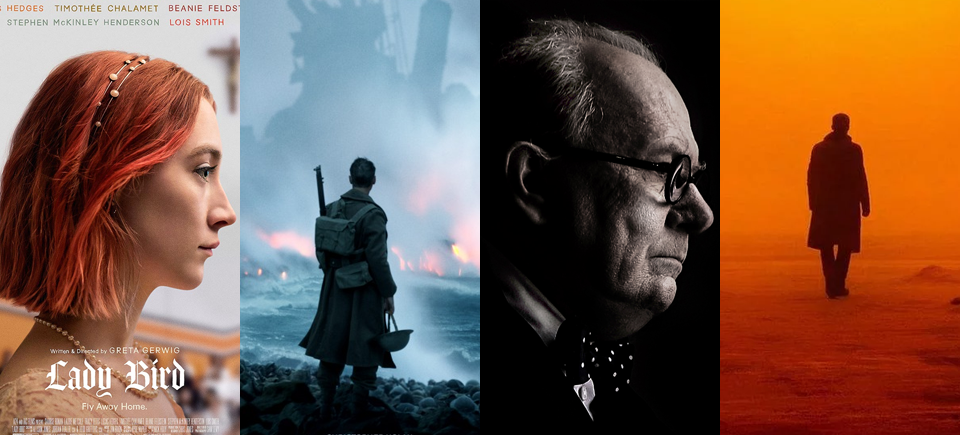 Let Us Be Your Netflix Recommend – 2018 Oscar® Edition
Oscar® nominations were announced this morning. As we wait for the big day, we've made it easy for you to enjoy more of your favourites. We found similar films in our collection to some of this year's top films. Enjoy!
Whatever your politics, there's no denying that in his prime, Winston Churchill was a larger-than-life force to be reckoned with. While Darkest Hour paints a portrait of the man himself, Churchill's Island lays out the strategy for the Battle of Britain. The film went on to win the NFB's first Oscar®, when it won the first ever award for Documentary Film.
Churchill's Island, Stuart Legg, provided by the National Film Board of Canada
The Post —> Sophie Wollock's Newspaper
Actress Meryl Streep just earned her 21st Oscar® nomination for playing Katharine Graham, the first female publisher of a major American newspaper – The Washington Post. Sophie Wollock's Newspaper profiles Sophie Wollock, who founded The Suburban in 1963, a free weekly newspaper distributed in the western suburbs of Montreal. Although the paper sold in the late 80s, it's still in circulation today.
Sophie Wollock's Newspaper, Gilles Blais, provided by the National Film Board of Canada
One eccentric filmmaker who lives on the outskirts (whether figuratively or literally) who believes they can do it all? Check. Make said filmmaker someone who turns out to be incredibly endearing? Check. Okay, so maybe Cadomin, Alberta isn't the same thing as L.A. and the Golden Globes, but James Franco/Tommy Wiseau is no Flash William, either. In the end, there's no denying the charm of this little film.
Flash William, John Laing & Thom Burstyn, provided by the National Film Board of Canada
So, you enjoy movies about outspoken teens navigating life and relationships? You like movies with a lot of heart? Look no further than Becoming 13, a short doc about 3 girls on the cusp of their teenage years. Let Jane, Avi, and Jazmine take you on their journey from childhood to maturity. It's a strong film.
Becoming 13, Victoria King, provided by the National Film Board of Canada
Dunkirk —> Return to Dresden
War is a combination of acts of horror, and of heroism. Both these films focus on both, while showing the humanity that exists behind all the ugliness. In Return to Dresden, a Canadian bomber plane pilot returns to the city he tried to destroy during the war. This time, however, he is there on a mission of peace.
Return to Dresden, Martin Duckworth, provided by the National Film Board of Canada
One film is a feature, the other a short. One film is live action, the other animated. But if you put all that aside, at the core of both films is an examination of people, progress, and our relationship with machines. If you haven't seen Theodore Ushev's Drux Flux, watch it now.
Drux Flux , Theodore Ushev, provided by the National Film Board of Canada