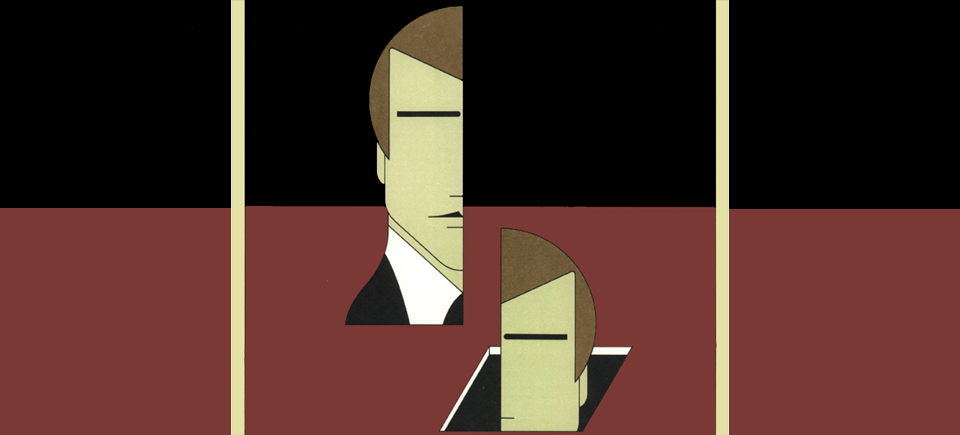 What would you do if, after working for a company for 15 loyal years, you were told your services were no longer required? And what if you also happened to be a senior executive at this company? You'd probably curse, get really upset and try to figure out just what went wrong. This is the premise of the Oscar-nominated feature film After the Axe.
Director Sturla Gunnarsson and writer Steve Lucas interviewed some 60 fired executives and created a fictional composite character to be the film's protagonist: 44-year-old Biff Wilson, vice president at Universal Foods (also fictional). Though he never saw it coming, the company had been preparing his dismissal for six months. Why was he fired? Basically, it came down to a conflict of personalities with the man who became the company president.
Biff is angry and feels he sweated blood for this company only to be callously dismissed. He was sure he was about to be named president—instead, his world came crashing down pretty hard. But the company was not going to let him go without giving him a little bit of help.
Enter a relocation counsellor named Eric Barton. His job is to help Wilson re-adjust over a period of 12 months by teaching him interview skills and how to focus on his strengths and work on his weaknesses. Wilson is lucky. He had enough clout to get these 12 months of help, but many executives get very little assistance when they are dismissed. Meet the Forty-Plus Club in New York City, a group of fired executives who are desperately trying to move on after their dismissals (not always successfully).
The film's characters all play themselves, with the exception of Biff Wilson, played by actor James Douglas. This allows the filmmakers to present a typical case of executive dismissal. Wilson goes through the ringer, but he learns a lot about himself and where he stands in the corporate world.
After the Axe, Sturla Gunnarsson, provided by the National Film Board of Canada
This terrific docudrama works well in part because of Douglas's portrayal of Wilson, but the revelation here is Eric Barton. This man has some choice advice for his fired execs, which basically amounts to this: use people like you've never used them before, and remember that the corporate world is a jungle. Eat or be eaten. What makes Barton so intriguing is that he identifies himself as a born-again Christian. The contradictions between his pronouncements and his faith are startling. He believes he is on an evangelical mission to help these people out, but how can he reconcile the dog-eat-dog principles of this mission with his faith?
After the Axe was first shown at the Montreal World Film Festival in August 1981, and then broadcast across the entire CBC network on October 13 of the same year, drawing more than 1 million viewers. It got its Oscar nomination the following year. Reviews of the film were glowing, with the Canadian Press saying, "Should do much to dispel the public's notion of the corporate world as a ruthless jungle. The jungle was never this nasty." Indeed.
I invite you to watch this fascinating docudrama. It will certainly open your eyes to what corporate practices were like in the 1980s; I can only assume that things are much worse today. After the Axe is the perfect warning for those workaholics whose identities revolve entirely around their jobs. Time to re-think your life choices and attempt a better work-life balance.