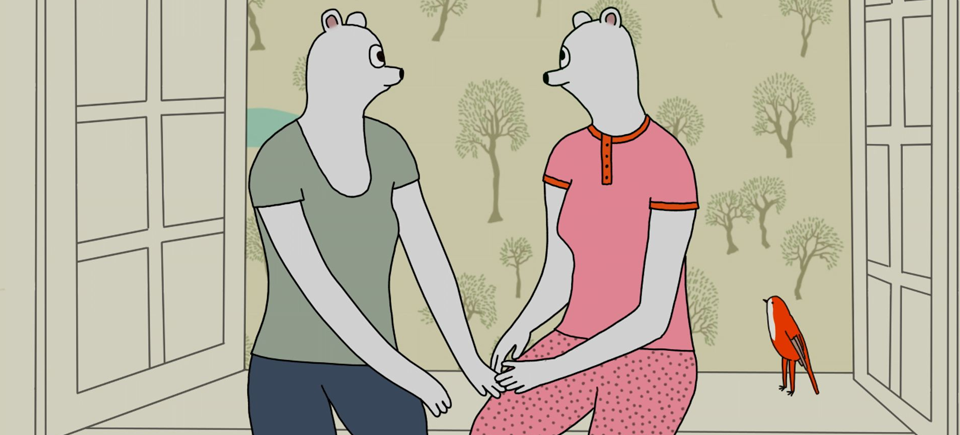 Diane Obomsawin Talks I Like Girls
This post was written by animator and illustrator, Diane Obomsawin, where she discusses the inspiration behind her latest animated short film, I Like Girls.
Not so long ago, I remembered that whenever I changed school as a child I would chose a new girl at that school that I would secretly fall in love with. Since I changed school fourteen times as a child, I was often in love.
Decades later, without even realizing it, I continued this secret little habit of mine.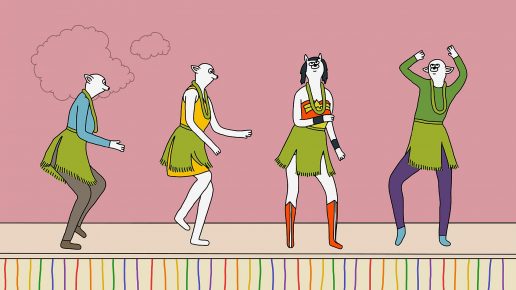 Around the same time that I remembered this little habit I used to indulge in, I was reading a book by Quebec novelist Michel Tremblay where he talked about being sixteen-years-old and realizing that he was gay. Michel said that whenever he would see kissing couple, whether they be on the cover of magazines or in movies, he would always identify with the woman being kissed by the man instead of the other way around.
Since I was curious and could recall similar stories from friends about their same-sex attractions, I called them and asked: "What's the first memory you have of you being attracted to a woman?"
In the end, ten of my closest friends told me their incredible stories that I adapted them into comics.
Afterward, my producer Marc Bertrand and I decided we wanted to turn those stories into an animated film. In the end, we chose four: the most romantic, the funniest, the saddest, and the most autobiographical.
The title I Like Girls refers to a Jacques Dutronc's song, which is an iconic song about seduction. I liked the idea that women appropriate what is usually reserved for men as the love of women: cigars and alcohol.
It was important for me to show a form of love that is still marginalized in cinema and culture today, but I think I also made a film about first love  and emotions to which we can all identify.
I Like Girls, Diane Obomsawin, provided by the National Film Board of Canada