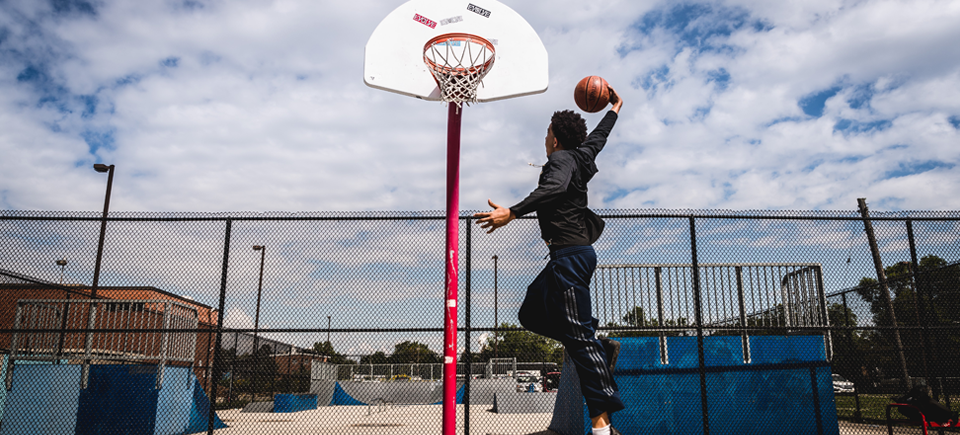 Watch True North, Our New Basketball Docu-Series!
Basketball fans, have we got a great docu-series for you! Watch True North, Ryan Sidhoo's new, 9 part docu-series that takes an intimate look at the rise of Toronto basketball through the stories of five young athletes. The series examines the Toronto basketball machine through the city's players, coaches, and the families at the centre of it.
The series is fully available to watch on YouTube, but we've made it easy for you to experience the project right here! Enjoy!
True North E1 – "The Roots & The Rise"
Toronto is at the epicentre of Canada's NBA talent boom. Meet the pioneers who have grown the game and introduce a group of young hopefuls chasing their own hoop dream.
True North E2 – "Elijah I: Just a Kid"
Elijah Fisher is the top-ranked 12-year-old basketball player in the world. Go beyond the rankings and see how a family manages the expectations that come with raising a child in the spotlight.
True North E3 – "King Nation I: Play Small, Win Big"
King Nation AAU are on the rise, but need a floor general. The responsibility falls on the shoulders of 5'9 point guard Keone Davis, 15, who leads the team into the Pittsburgh Jam Fest with high hopes.
True North E4 – "Cordell I: Trust the Process"
Cordell Veira enters his senior year playing for an underdog program. Time is ticking for Cordell to land a Division 1 scholarship offer while also carrying the weight of family redemption.
True North E5 – "King Nation II: The North's American Dream"
Inspired by his father and the NBA players from his suburb, Jalen Celestine, 15, knows the NBA is within reach. With big-time US prep schools calling, the family ventures south for official visits.
True North E6 – "Elijah II: Defend Your Crown"
Along with the legendary coach, Ro Russell, Elijah heads to the Fab 48 Tournament in Vegas and a middle-school ranking camp in D.C. He is set to defend his title as the best in the class of 2023.
True North E7 – "King Nation III: Bright Lights"
The King Nation trilogy closes with Malachi Ndur, 15, who has gone from small-town kid to major prospect. Malachi along with Keone and Jalen head to the Fab 48 tournament in Vegas with a chance to end the summer crowned as kings.
True North E8 – "Cordell II: For My Family"
Without an offer, Cordell's season is winding down. A slate of big games offers him one last chance to catch the eye of a Division 1 coach.
True North E9 – "Finale: Making It"
We catch up with each player in the midst of their journey as they reflect on their road ahead.