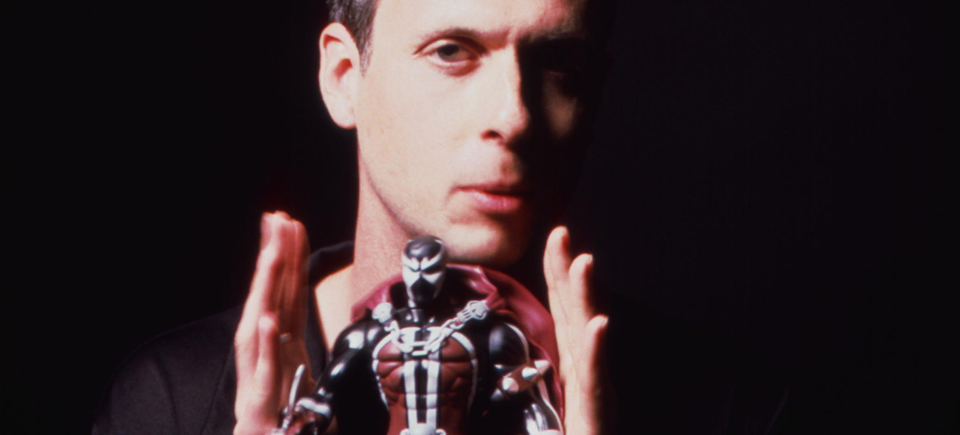 Comic Books and Their Creators
From comic books, to animation, to nine tenths of all currently produced Hollywood movies, superheroes are everywhere. They're incredibly popular, and who can blame them? They're fun, inspiring, and they create onomatopoeias whenever they hit things. And, as luck would have it, here at NFB, we've thrown up the signal and found four fantastic films related to the genre.
So, freshly inked off the presses, here is our list of four films that all revolve around the graphic subject matter of comic books and superheroes.
The Devil You Know: Inside the Mind of Todd McFarlane
During the 1990s, Todd McFarlane spawned a craze throughout the comic books industry. Though not without his share of controversies or criticism, the artist and writer helped to define the anti-hero genre that was so prevalent during that era, and contributed to the founding of Image Comics. In The Devil You Know, filmmaker Kenton Vaughan delves deep into the mind of McFarlane, humanizing him, and painting a personal portrait of his life and story
The Devil You Know: Inside the Mind of Todd McFarlane, Kenton Vaughan, provided by the National Film Board of Canada
Kooperman
Dealing with an era obsessed with superheroes but high on apathy, Kooperman is an entertaining comedy that pokes fun at the genre. When the hapless owner of a failing comic book store is given an eviction notice, he must learn to escape his fantasy world and suit up for an adventure to save his real life.