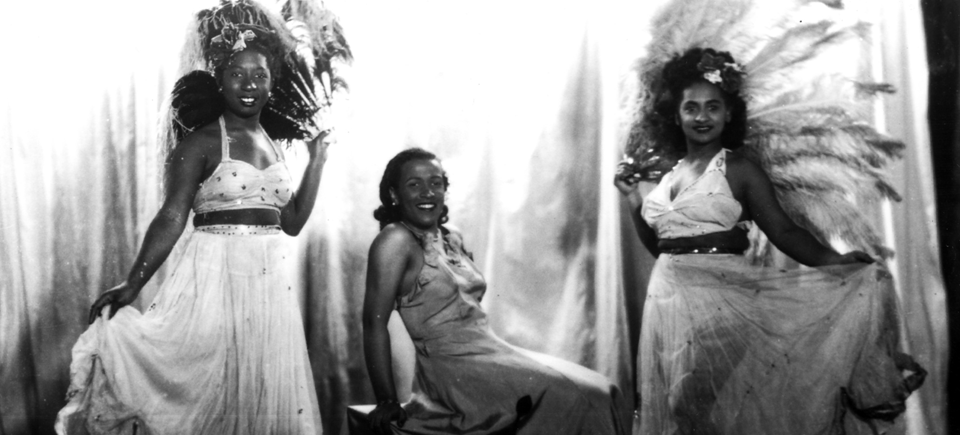 Do You Think You're Cooler Than These Canadians?
Show Girls
Between the 1920s and the 1960s, Montreal was known as a wide-open city. I remember my father telling us stories of how he played piano in the clubs when he was 16. He was in high demand because he could sight read music, and had to get a special permit from the government to be allowed in. It was during this era that Bernice, Tina and Olga were dancing in the legendary black clubs like Rockhead's Paradise, The Terminal, and Café St. Michel, and it's in this film that they tell their incredible stories.
Show Girls, Meilan Lam, provided by the National Film Board of Canada
Wanted: Doctor on Horseback
Join Dr. Mary Percy as she climbs upon her horse to visit and treat patients in 1929 Battle River Prairie, Alberta as she serviced the last homesteading area in Canada. Having moved from England to Canada, Percy took on a job that would have terrified most people, but seems to have amused the hell out of her. Lucky for us, she was captured on camera telling her tales. If you enjoyed the James Herriot series of books, or even our own film, Canaries to Clydesdales, you'll love this film.
Wanted! Doctor on Horseback, Claire Helman, provided by the National Film Board of Canada
The Devil You Know
All superheroes have origin stories, and so do their creators. This fascinating film takes you into the life and mind of Spawn's creator, Todd McFarlane. This man is a legend, and is known as one of the most innovative minds in his field. Get to know him a little.
The Devil You Know: Inside the Mind of Todd McFarlane, Kenton Vaughan, provided by the National Film Board of Canada
Michael J. Fox
Michael J. Fox is one of Canada's most well-known and beloved actors. He started off his career in comedy, playing the smart kid and the boy next door. When he was diagnosed with Parkinson's disease in 1991, it didn't put an end to his acting career, it just opened different doors. He went from Family Ties and Back to the Future to Rescue Me and The Good Wife. Not just an inspiration, he's a truly fascinating Canadian role model.
Michael J. Fox, John Bolton, provided by the National Film Board of Canada
Mabel
I love this film. I love this woman. This 90-year-old firecracker is feisty, independent, and opinionated as hell. She didn't let anything stop her from achieving her dream of opening up her own hair salon in 1940's Hubbards, Nova Scotia. She was the first woman to launch her own business in her town, and she's still running it today. Bless you, Mabel!
Mabel, Teresa MacInnes, provided by the National Film Board of Canada