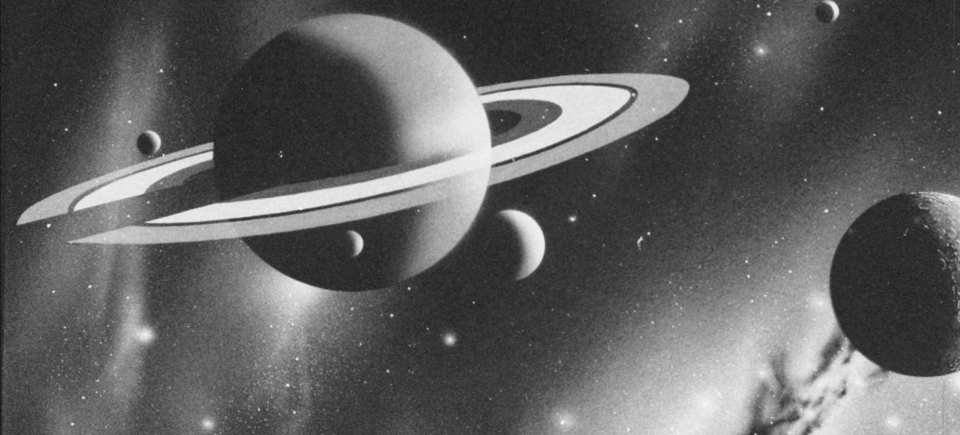 From the glittering shine of a mighty spiral galaxy, to the event horizon of a black hole, to the billions upon billions of planets and satellites that inhabit our universe, twirling endlessly in the void, outer space can't help but capture our imagination. Also, our planet is in it, so we kinda need it to exist.
Keeping that in mind, we here at NFB mission control have turned our telescopes towards our archives, and, like Galileo before us, we have made some celestial discoveries (just without the inquisition-based house arrest). So, strap yourselves in and prepare for lift-off as we offer you a list of four cosmic films that are positively out of this world.
Universe
Take a voyage deep into the impenetrable vastness of the cosmos with this breathtaking, photo-realistic animation. One of the inspirations for Stanley Kubrick's sci-fi masterpiece, 2001: A Space Odyssey, this film takes you from our moon, to the greater solar system, to the ends of the milk way galaxy, to far beyond even what our most powerful telescopes are capable of seeing.
Universe, Roman Kroitor & Colin Low, provided by the National Film Board of Canada
The Moon Changes
This fun, educational animation for kids(and adults!) explains everything you ever wanted to know about the Earth's favourite sidekick, the moon. Using animation and archival footage, the viewer gets to explore the revolving phases of the lunar cycle, and learn why the appearance of the moon changes in the night sky.
The Moon Changes, Sylvain Charbonneau, provided by the National Film Board of Canada
Satellites of the Sun
Our solar system has existed for 5 billion years. And, in this awe-inspiring space odyssey, we can take a trip around it, visiting the multitude of celestial bodies that orbit our sun. So, take a journey around our neck of the cosmic woods with this great, short animation.
Satellites of the Sun, Sidney Goldsmith, provided by the National Film Board of Canada
Shadow Chasers
Meet the shadow chasers – people who, with an insatiable desire to see cosmic wonders, travel around the globe to observe eclipses first-hand. In this feature length documentary, we offer both a deeply personal and immensely universal perspective, as we examine both the science and natural phenomenon behind the last full eclipse of the 20th century, and the people who dared to chase it.
Shadow Chasers, Jean Marc Larivière, Carlos Ferrand, Fadel Saleh & Eileen Thalenberg, provided by the National Film Board of Canada