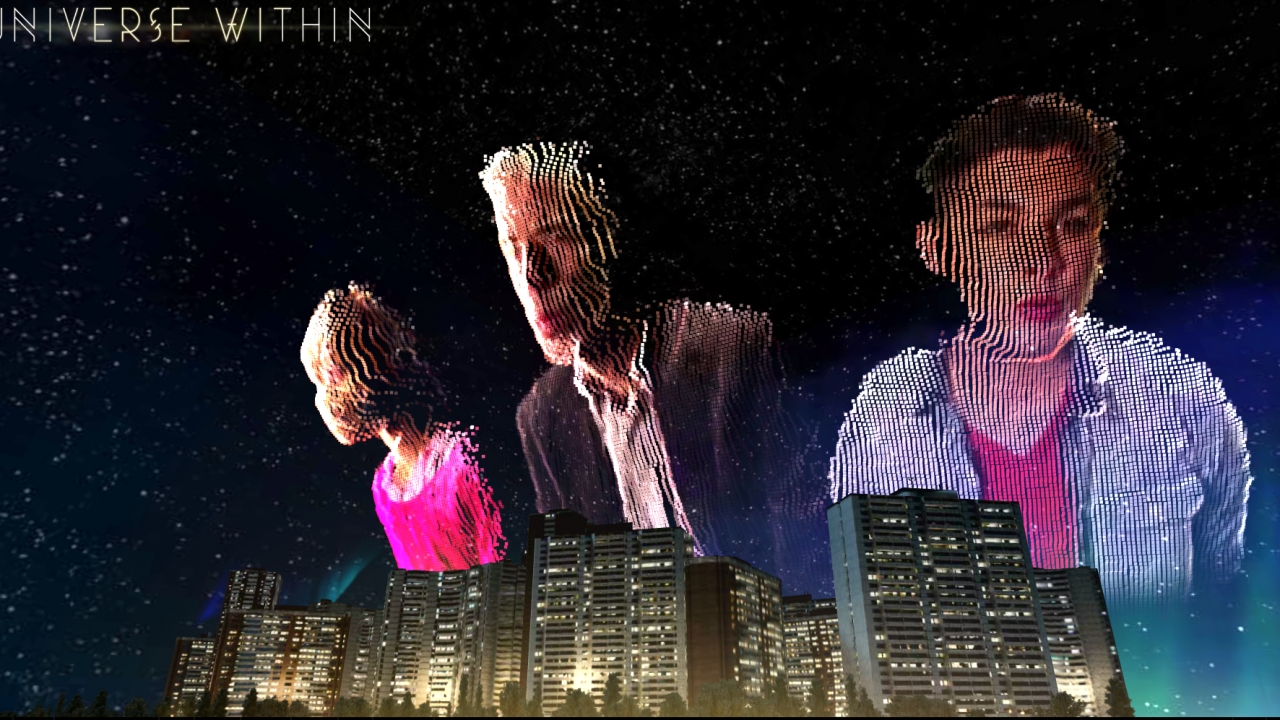 Teaching Global Connections with Highrise and Universe Within
This is a guest post written by Merrianne Couture, who currently teaches English Literature at Dawson College in Montreal, QC. She has been teaching for over 20 years and occasionally offers "The City" theme course as a means to examine issues pertaining to social justice, equality and sustainability. Research interests include contemporary literatures, food, autobiography, memoir, comics and urban development.
Urban realities and global pedagogies: The city as metaphor
If you're like me, and you live in Canada, you probably live in an urban environment: 80 percent of us do. In fact, globally speaking, more than 1 billion people live in urban highrises. As city populations grew, buildings developed vertically to accommodate these expanded living needs. The NFB and director Katerina Cizek bring some of these stories together in a series of short, interactive, multi-platform digital presentations. Teachers can use the three-minute clips, set in global communities, to enhance pedagogy for both group and independent study. I have found that this digital project provides an important critical context for social studies in the classroom.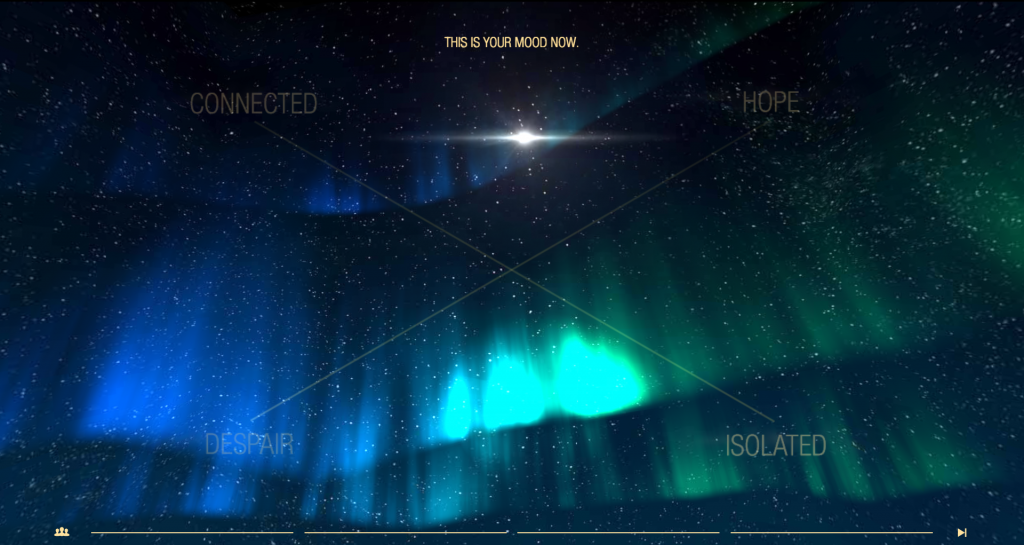 Highrise in the classroom: A framework for learning
Throughout the 20th century all over the world, the highrise emerged as a dominant vertical structure to house growing populations. Later came the digital revolution, and many of these highrise buildings became sites of resistance, innovation and social development. However, they were also sites of inequality, poverty and class separation. As global connections and social-justice awareness develop, the highrise is also becoming a central means of learning about the world around us. Studying the architecture and its inhabitants is a natural way toward global understanding. Highrise is a multi-platform project that can be used in the classroom to engage students in discovering social, geographic and economic issues while also developing media and research literacies.
A Short History of the Highrise, Part One: Mud, Katerina Cizek, provided by the National Film Board of Canada
Educational support for global connections and Universe Within
I have found that the project engages students effectively because the stories are personal and real. The study guide provides a framework to develop classroom activities using any of the three-minute video guides. In each of the micro-stories, socio-political realities are presented via the backdrop of these densely populated buildings. The 20th century arrives with a global population explosion, and the responses to accommodating this growth are not always equitable or sustainable. In many ways, the challenges of the individual stories represented in the Universe Within project mirror the global concerns of social and environment justice. From Ottawa to Accra, and Tokyo to New York City, students can actively engage with cultures and ideas presented by Universe Within. Teachers can easily adapt the study guide to promote identified learning objectives in several areas: social studies, geography, cultural studies, history, media literacy, critical thinking, reading, writing and research skills. The interactive nature of the project promotes effective learning, which can be adapted for outcome, age and grade level.
The study guide provides pedagogical opportunities that can be adapted for both individual and group work across a variety of grade levels. Discussion questions, independent research work and digital resources highlight the interactive nature of the platform. Class discussion on ethics, privacy, sexuality, surveillance and family stimulate multiple learning objectives.
The Canadian context and Universe Within in the classroom
In teaching urban issues, I begin with the local context and have students work together to research issues pertinent to their communities. From this, the course expands to elaborate on global connections and how we think we know the world. As students learn about Canadian contexts, they also begin to develop the critical-skills set essential to expanding analysis of complex global connections. Teachers can also promote media-literacy skills to reinforce these research, writing and critical-thinking skills. The project highlights some of the challenges of living in an urban context.
You might begin urban explorations with the story set in both Ottawa and St. John's, NL. Cathy lives on her rural property outside St. John's, but uses Wi-Fi-enhanced surveillance to keep tabs on her aging mother, who lives independently in Ottawa. The film explores the role of technology as a caretaking tool, but also brings to mind the larger questions of privacy, ethics and the caretaking obligations of family, especially in light of Canadian realities, which might see immediate families living some distance from one another.
Universe Within – Ottawa, Katerina Cizek, provided by the National Film Board of Canada
As students work with these digital materials, they deepen their understanding of digital implications. I often feature social media in my classes as a tool to engage students. The interactive nature of Universe Within and its emphasis on individual stories illustrates how these communication platforms can also be tools of social justice in other contexts. The assumption may be that both highrise living and Internet technology decrease a united sense of community, but these stories illustrate some of the empowering possibilities of vertical living. Subject areas as diverse as human rights, religious practice and even online marriage enhance media and research literacies. Canada is home to diverse cultures, practices and attitudes.
Teachers can modify the materials to attain pedagogical objectives pertinent to grade levels (7–12).
More global connections in a digital world: Universe Within
Effective learning in my classroom means that students are able to get beyond their own living situations toward accepting diverse views and global realities. As mentioned, several of the segments of Universe Within provide students with a means of learning about international issues and the impact of Internet technology. Most of my students have never known the world without a digital connection, and I like to frame the classroom experience with concrete examples to illustrate how urban areas have adapted technology to specific contexts. In the featured story from Guangzhou, China's third-largest city, viewers meet Ling, who lives in a highrise apartment with her parents. She has arranged a "mock marriage" (via the Internet) to a gay man so that her parents do not learn of her lesbian identity.
Universe Within – Guangzhou, Katerina Cizek, provided by the National Film Board of Canada
Ling's story highlights the important formative experiences of one young person who uses the Internet to navigate the gap between family expectations and individual needs within an urban framework. Educators can use this material to develop research and critical thinking and engage students in these and other equally complex ideas. Stories like this provide educators with a foundation for effective lessons that promote student-oriented discussion and skill development. My approach to urban studies in the classroom context has been to develop materials that engage students effectively. Whether in conversation, group work or written academic research, the framework of making global connections in the classroom often challenges assumptions regarding technology, culture and urban life. This challenge is central for the larger purposes of building equitable and sustainable models of living, one class at a time.
Purchase Highrise: The Towers in the World and the World in the Towers from Firefly Books here!