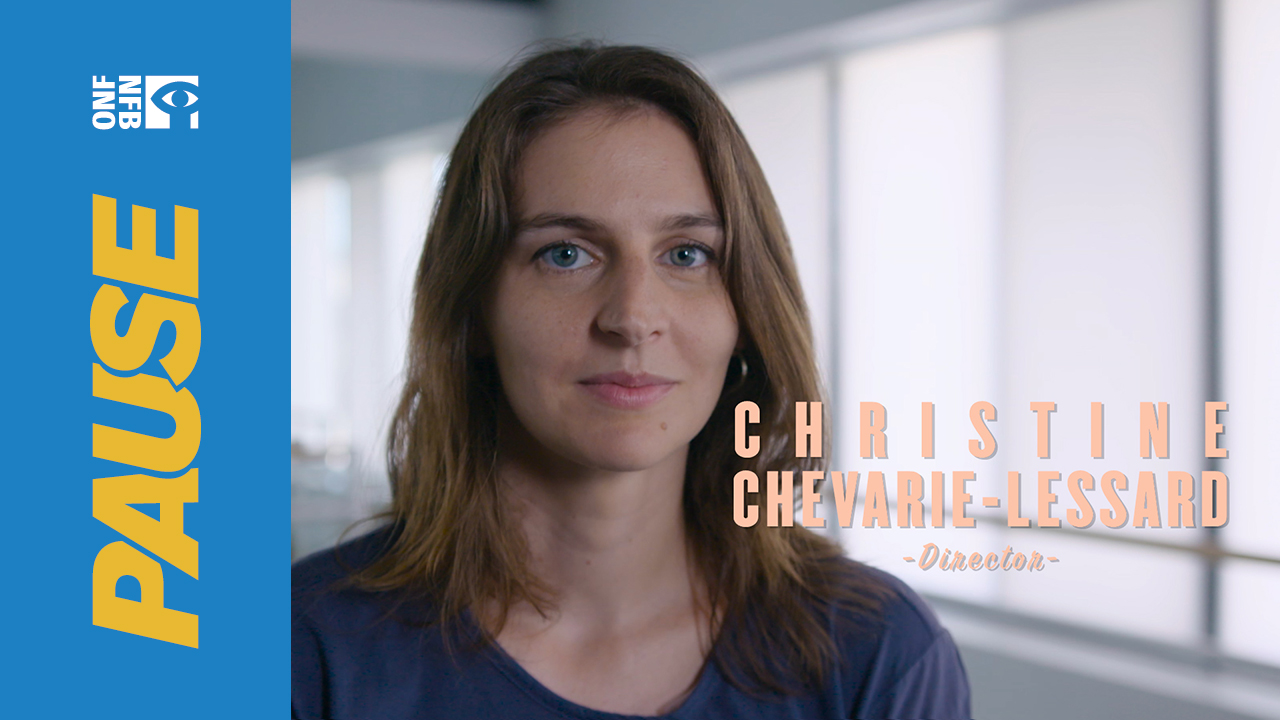 NFB Pause with Christine Chevarie-Lessard
To make her feature documentary A Delicate Balance, Christine Chevarie-Lessard followed a group of children working tirelessly toward their dream of becoming professional dancers. A look at the École supérieure de ballet du Québec.
From June 2016 to May 2017, Christine Chevarie-Lessard captured the hopes, fears, and determination of young people who are dedicating their lives to their shared passion for ballet. It was a completely new environment for Chevarie, but she found it endlessly fascinating.
"I wanted to film the transition from childhood to adolescence, and aesthetically, I am intrigued by how the body works," she notes, explaining that while studying at INIS she made the short film Quand tout est possible, about a young athlete.
For this feature documentary, Chevarie decided to focus on four students.
"It was so hard to choose; I could have made an entire film about any one of them! But I knew I wanted to include at least one boy and to introduce students of different ages and at different stages of their training."
Chevarie's film shows how students with different initial experiences in dance all converge at the ballet school and then struggle to find a balance. "When you have big dreams—dreams that are realized by a small group—you've always got one foot in hope and the other in reality. It's hard to maintain a balance," observes Chevarie.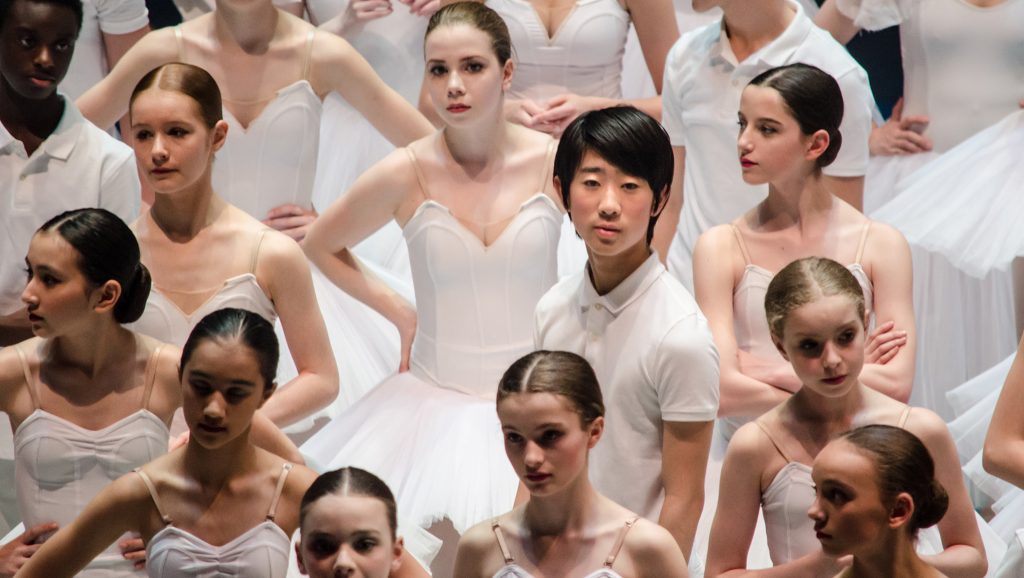 For several months, the filmmaker, who lists Frederick Wiseman and Serge Giguère among her influences, took an up-close and detailed look at the young dancers' day-to-day training at the Montreal ballet school. She took a particular interest in the rituals of school life, such as bowing and the strict procedure for making a bun, and key moments throughout the year, like buying point shoes, The Nutcracker auditions, and exams.
Ballet and filmmaking
These "rites of passage" magnificently emphasize the students' discipline, but also the extreme meticulousness of the narrow world in which they live. "Ballet is like a bubble – a separate world that requires the utmost perfection—but at the same time it's beautiful. I could see something of myself in that exacting world, even though I wasn't part of it," confides Chevarie, who also draws parallels between ballet and filmmaking.
Chevarie encountered several technical challenges while filming A Delicate Balance. For instance, the classrooms' sprung floors made the camera shake, all the rehearsal rooms were walled with mirrors, and rehearsals were accompanied by a pianist. But even simply following the dancers in their mundane daily exercises was fascinating.
"I think it's hard to truly comprehend all the work that goes into the amazing performances we see on stage. It was only by filming all the little steps and tiny details involved in every basic exercise that I realized just how hard it is to combine technique, grace, and expression. And all that work mustn't look like work, because ballet is all about putting on a show."
Chevarie relates that behind the scenes, she observed some wonderful friendships and a surprising degree of maturity among the students. "We tend to think of high-level sports and the arts as being highly competitive. But in my experience, the students expressed a lot of admiration and compassion for each other and formed strong and beautiful bonds. I was really impressed by their humanity."
As you wait for A Delicate Balance to make its way to a venue near you, discover the École supérieure de ballet du Québec and the film club organized by Christine Chevarie, Dames du Doc.