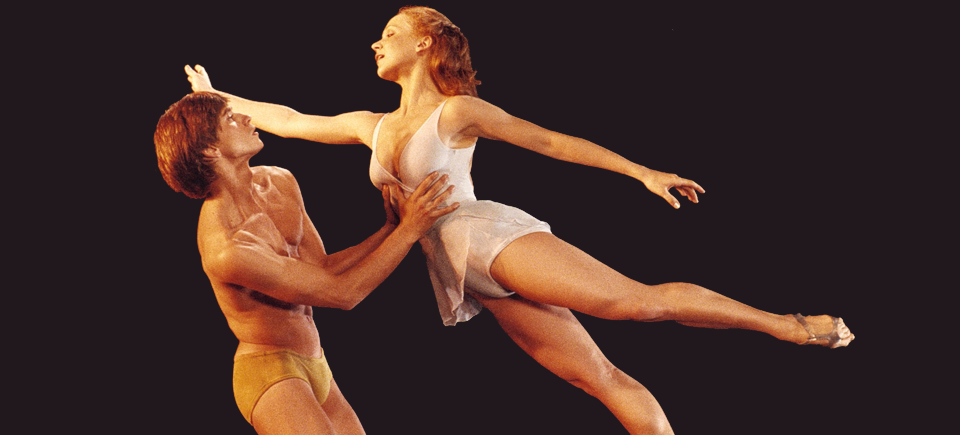 Watch a Norman McLaren-Inspired Ballet Performance
In a brilliant and inspired collaboration, the National Ballet of Canada, Ex-Machina, and the National Film Board of Canada have put together Frame by Frame, a ballet based on the life and career of Norman McLaren.
And who better to take on this project than famed playwright, actor, and filmmaker Robert Lepage? Together with choreographer Guillaume Côté, he has created a multi-disciplinary work that is sure to entertain and enrapture.
The ballet runs from June 1–10, and whether you're looking for a preview of what to expect, or a consolation prize for missing it, we've put together the films that inspired the work.
Neighbours
Although not a ballet film, Neighbours is arguably McLaren's most popular film, and redefined the way movement appears on screen in a significant way. It also figures prominently in Frame by Frame. Dancers Jack Bertinshaw, Dylan Tedaldi, and Skylar Campbell take on the roles of McLaren, Grant Munro, and Jean-Paul Ladouceur, respectively.
Neighbours, Norman McLaren, provided by the National Film Board of Canada
Pas de deux
This short film earned McLaren an Oscar® nomination and presents us with a cinematic study of ballet choreography. Margaret Mercier and Vincent Warren take the stage, dancing against a black set to create a dream-like effect. And don't forget the animation effects. This is Norman McLaren, after all.
Pas de deux, Norman McLaren, provided by the National Film Board of Canada
Ballet Adagio
Norman McLaren revisits the pas de deux in this short film, but this time it's a slow-motion study. It's the perfect exploration of one of the most exacting, precise dances of classical ballet. This time, we're treated to the masterful dancing of David and Anna Marie Holmes.
Ballet Adagio, Norman McLaren, provided by the National Film Board of Canada
Narcissus
By this point, it should be obvious that Norman McLaren was a fan of the ballet, as every 10 years or so he released a ballet-oriented film. This time he sets his sights on the Greek tragedy of a beautiful youth who gets carried away by self-love. It's a skillful blend of film, dance, and music that draws on all his previous experience.
Narcissus, Norman McLaren, provided by the National Film Board of Canada