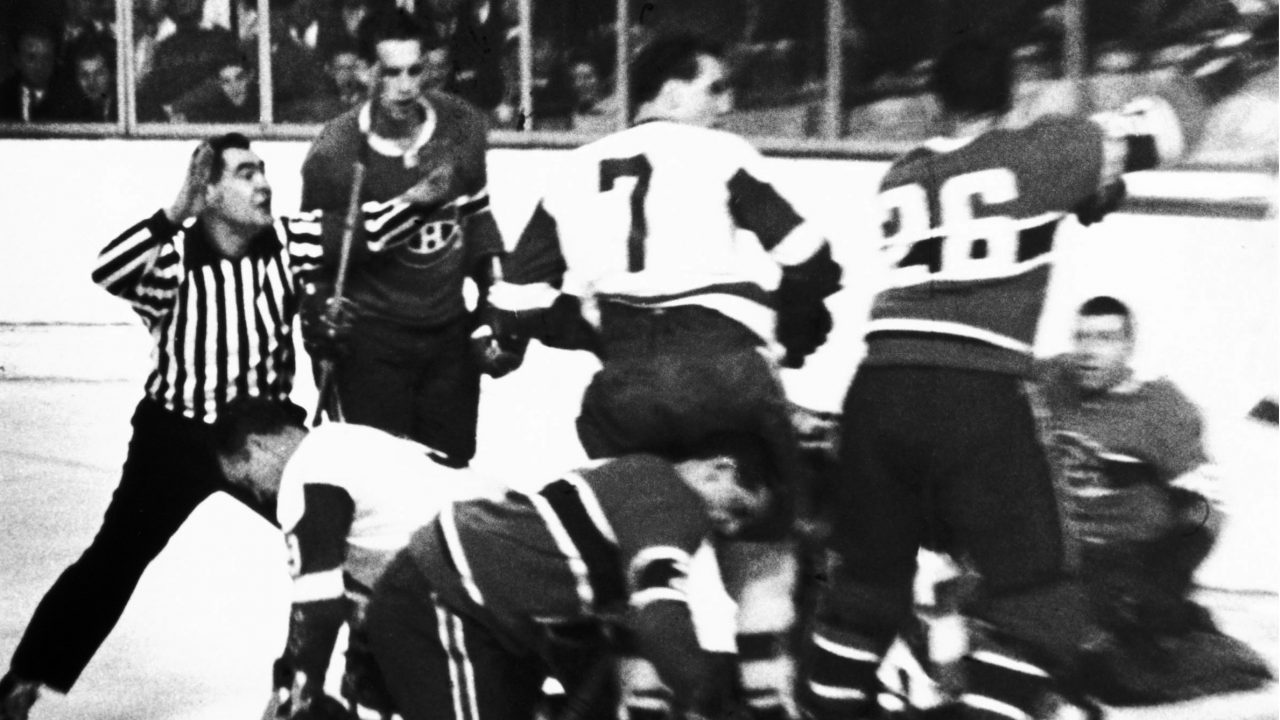 Six Free Films About Hockey!
Hockey is, perhaps, the best game that involves using a curved stick to shoot a disk made of vulcanized rubber into a net. The first ice hockey game was played in the 19th century, igniting a passion for the sport that has continued to the present day, making it the quintessential Canadian pastime.
Unsurprisingly, the National Film Board of Canada has produced more than its fair share of hockey-related films. Many of these films reflect the love and dedication we all share for the game. More still explore the very personal stories of the players themselves. History, competition, loss, and triumph all play a part in hockey, so it's only natural that our films embody that spirit.
So slap on a pair of skates, and hit the ice for six free hockey films that are pucking awesome.
The Sweater
The Sweater, Sheldon Cohen, provided by the National Film Board of Canada
One of the most beloved NFB classics in our archives, this short animation based on the book The Hockey Sweater tells the tale of a particularly mortifying moment in Roch Carrier's life. During a time when everyone else in his school proudly wore the number 9 jersey of Maurice "The Rocket" Richard, Carrier was instead given a jersey of the rival Toronto Maple Leafs! The horror! How will he ever be able to face his friends at school? Well, watch and find out! The perfect film for hockey fans of all ages.
Just Another Job
Just Another Job, Pierre Letarte, provided by the National Film Board of Canada
For those nostalgic for the Quebec Nordiques, this is the film for you. Incisive and charming, this documentary takes you right into the pre-season tension and action, as the team, led by the legendary Maurice Richard, prepare themselves for the opening game of the season.
The Thunderbirds in China
Thunderbirds in China, Les Rose, provided by the National Film Board of Canada
A free full-length documentary for your viewing pleasure, this film takes us all the way to China, where the University of British Columbia's own Thunderbirds battle that country's best hockey teams. A hockey film with an international flavour, this doc perfectly encapsulates just how universal the language of hockey is.
The Rocket