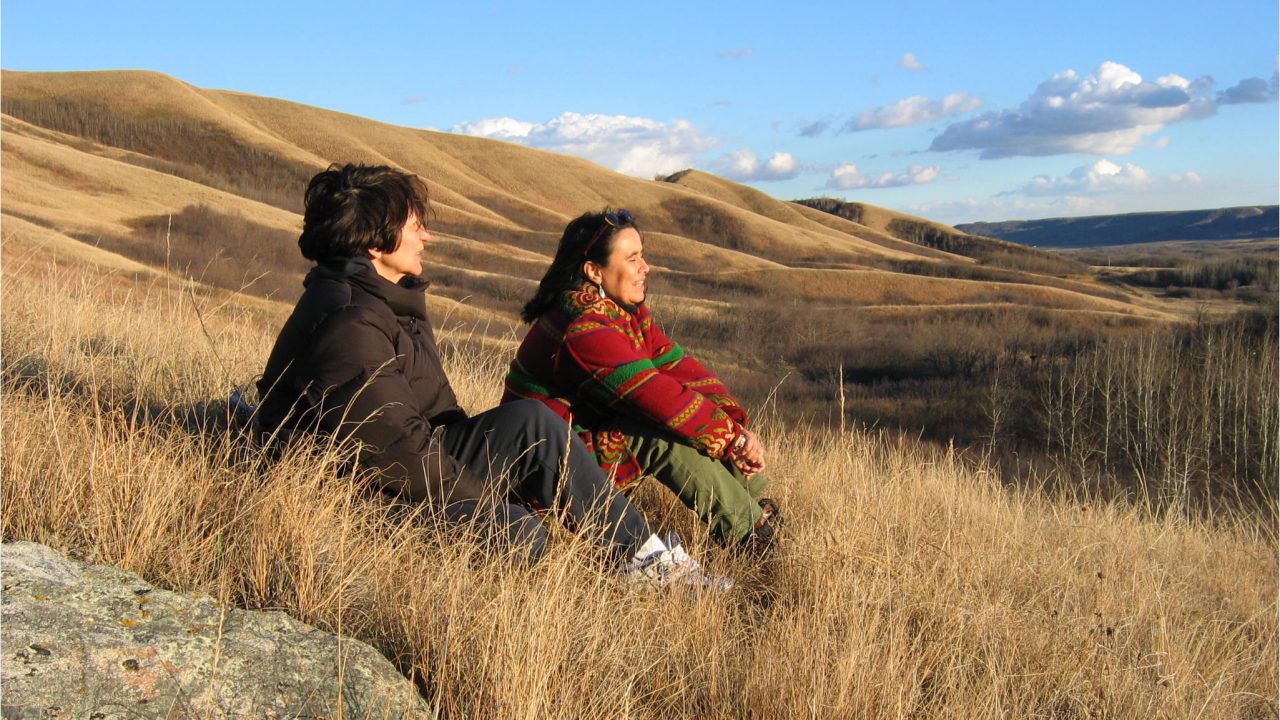 This Week on NFB.ca: Watch 4 Films That Take on the Issue of Violence Against Women
In the first six months of this year, at least 78 women were killed as a result of acts violence. That's an average of 13 women per month. In advance of the International Day for the Elimination of Violence Against Women, we've spent this past week focusing on films that explore this devastating issue.
According to Statistics Canada, violence against women is a problem that spreads across our country, but the number of reported incidents is higher in the territories. In 2011, reported incidents were four times higher in the Yukon, nine times higher in the Northwest Territories, and a whopping 13 times higher in Nunavut. It's not secret that we have a shameful history in the treatment of Indigenous women, and these numbers make it plain.
Across the provinces, Saskatchewan and Manitoba have the highest number of police-reported acts of violence against women, and the lowest numbers come from Quebec and Ontario. In total, a woman is killed almost every 6 days as a result of this epidemic. While total numbers of reported cases are dropping, there are plenty of disturbing trends emerging, including increased instances of violence after natural disasters. Given the increase in those lately, this is not an insignificant problem.
If you know someone who is the victim of violence against women, the Canadian Women's Foundation suggests things you can do to help. If she wants to talk, be there to listen. Don't judge her or her choices – there is considerable danger involved in leaving an abusive partner. Also, don't insist on solutions that make her uncomfortable or fearful. But you can learn about the emergency services available in your area, and the options available to her. The most important thing is to let her know you are there and can help.
The Hat
Michèle Cournoyer draws us into the underground world of the sex trade through the experiences of a young woman who was physically abused as a child. Cournoyer uses her signature style of sparse drawings which rapidly blend into each other to create visceral, and often disturbing, images. I've never lied about this film – it's difficult to watch. Especially if you have daughters. But it is a masterpiece, and it does exactly what it sets out to do.
The Hat, Michèle Cournoyer, provided by the National Film Board of Canada
The Crown Prince
I once knew this therapist, who, when she found out I worked for the NFB, immediately asked, "Can you get me a copy of The Crown Prince? I've worn mine out." I met her close to the time I'd joined the Board, so I did some research and found the film. It was one of the first I watched, and it showed me how powerful a tool film could be in dealing with difficult social issues, like violence against women. This one takes a holistic approach to the effects of spousal abuse on the entire family, and even shows a possible path towards healing.
The Crown Prince, Aaron Kim Johnston, provided by the National Film Board of Canada
Namrata
This nine-minute short tells an incredible story of resilience and courage. Namrata Gill is one of the many women who provided inspiration for filmmaker Deepa Mehta's 2008 feature film, Heaven on Earth, about a Punjabi woman whom moves to Ontario to marry an abusive man. Namrata spent six years with her abuser before finding the courage to make a remarkable change in her life. During a time when we're focusing on the elimination of violence against women, Namrata's story is one that should be heard.
Namrata, Shazia Javed, provided by the National Film Board of Canada
Finding Dawn
Released in 2006, this film from Christine Welsh remains one of our seminal films on the shameful epidemic of missing or murdered Indigenous women in Canada. It shines a harsh light on the unacceptable number of unsolved cases. With great skill and respect, the film takes us into the heart of the problem. We travel from Vancouver's skid row to Northern BC's Highway of Tears and continue on to Saskatoon, all the while discovering more about the experience of these women.
Finding Dawn , Christine Welsh, provided by the National Film Board of Canada