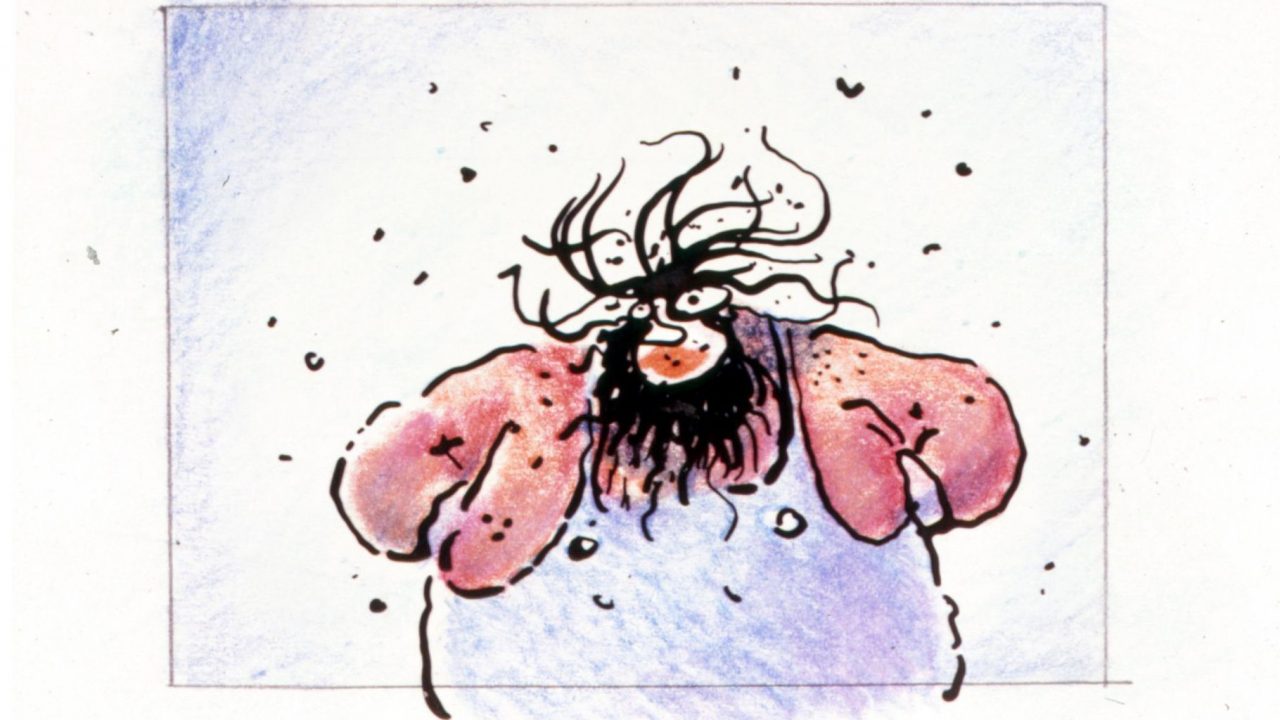 #MyNFB : Brought Together by the Beastly Blackfly
My father was born in Ontario, the province that doesn't have traditional seasons like summer, fall and winter, but rather measures time by which blood-sucking insect is currently out to get you. Unfortunately, most of them overlap.
#MyNFB | Last summer, we issued a call for submissions. Many of you participated, sharing your affection for NFB films. Here is the piece written by Chantal Beaulne.
It was "Mosquito-Blackfly-Horsefly" season when we travelled to Ontario for my cousin's wedding. Usually you gain weight on vacation, but my little brother and I found ourselves alleviated of a "pound of flesh"—in the Merchant of Venice sense of the term. Whenever we complained about the constant scratching and swelling, my father would sing "The Blackfly Song" to cheer us up.
Years later, while googling the song for my father, I discovered the pencil-crayon animated short Blackfly (1991). The suffering of the big-nosed and increasingly withered character brought tears of laughter (and empathy) to us all. The film opens with a POV shot of a fly buzzing erratically through a house, and that energy permeates the entire work. Accompanied throughout by the distinctly Ontarian twang of Wade Hemsworth's singing, the simplistic art style manages to be comedic even while the boiling line and colour work give a squirming impression.
It's fitting, as the story concerns a recent addition to the Abitibi survey crew pitted against ever-hungrier and ever-more ridiculously resourceful insects. He runs, hides, slaps the air, and dives underwater, all to no avail. (In the last instance, the flies merely don miniature scuba gear, in one of the film's most memorable images.)
While the NFB specializes in making distinctly Canadian films, there are few pieces of media that capture the feeling and culture of North Ontario so effectively. The short certainly gets my father sharing stories of his own time in "the Bush" when he was a young mineral explorer.
The NFB has always had a place in my family, thanks to my father's fondness for many of their shorts and television shows from his childhood and my mother's reliance on the public library for our entertainment needs. I vividly remember him bringing The Rise and Fall of the Great Lakes (1968) to my third-grade class to teach some basic geology, as well as watching countless collections of animated shorts. All of these contributed to my personal interest in the NFB and pursuit of animation as a career.
Yet the film we return to as a family, over and over again, is Blackfly. They may be horrific proof of an uncaring god, but dangit, these bugs are a part of the Canadian experience, and so bring people together. Together in mutual hatred and suffering, perhaps, but that's still an opinion most can agree on—and that's something to be cherished.
Everyone sing along: "I'll die with a blackfly picking my bones, in North Ontario-io, in North Ontario…"
Or… I could just go to Ontario during snow flea season, instead.
By Chantal Beaulne
---
Watch Blackfly :
Blackfly, Christopher Hinton, provided by the National Film Board of Canada