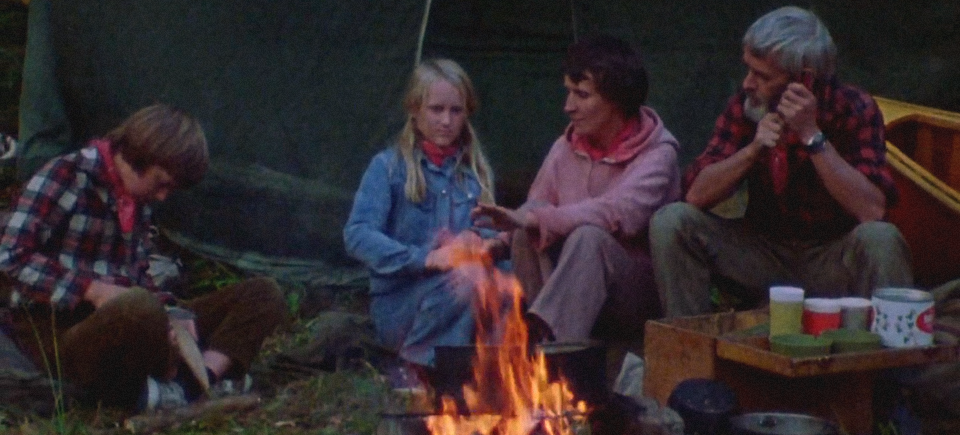 5 Films That Capture the Magic of Canadian Summers
We know that in theory every season gets four months, but as Canadians, we also know there are really only two seasons: Summer and winter, with winter lasting around 10 months, and summer a scant two.
There is something so magical about this season, when everyone emerges from winter hibernation and ventures outside their homes to chat with neighbours, stroll through the neighbourhood, and take their kids to the park.
Camping, fishing, boating, outdoor sports – it's all part of our summers here in the great North; our attempt to make the most of this short, glorious time. And naturally, we've had filmmakers who perfectly captured the magic.
Blackfly
What's summer without the nuisance of flying, biting, and stinging insects? Sure, we say we hate them, but aren't they part of the charm of summer? What's that you say? They're not? Well, then, can we at least agree that no summer is complete without a decent earworm?
Blackfly, Christopher Hinton, provided by the National Film Board of Canada
Distant Islands
This animated short brings us back to a different time, a time when parents casually smoked in the cabin of a sailboat with their young daughter sleeping 5 feet away. But aside from that (it was set in the past), it's a must-see film, created using embroidered tapestries and appliqué to tell the story of a little girl who recalls her adventurous summers spent sailing with her parents in British Columbia.
Distant Islands, Bettina Maylone, provided by the National Film Board of Canada
St-Henri the 26 of August
This is a beautiful film, or a collection of films, that pays tribute to the French cinéma-vérité classic, À Saint-Henri le cinq septembre. Over a period of a day, it follows the stories of several residents of the Montreal neighbourhood; a neighbourhood that used to be working-class, but is slowly being gentrified. It is the perfect summer-in-the-city film.
St-Henri, the 26th of August, Shannon Walsh, Anaïs Barbeau-Lavalette, Richard Brouillette, Tracey Deer, Claude Demers, Halima Elkhatabi, Sylvain L'Espérance, Caroline Martel, Amy Miller, Kaveh Nabatian, Denis Valiquette, Karen Vanderborght & Shannon Walsh, provided by the National Film Board of Canada
Song of the Paddle
What list of summer films would be complete without an appearance by Bill Mason? This film is the epitome of summer. It's a return to nature, to basic values, and a relationship with the earth. It's also mesmerizing. I could watch this family paddle their canoes all day – especially through the rapids. This film is a treat, a gift, and if you haven't seen it, do yourself a favour and watch it today.
Song of the Paddle, Bill Mason, provided by the National Film Board of Canada
60 Cycles
Granted, for most of us summer sports involve baseball, soccer, tennis, swimming, maybe some casual hiking and cycling… not doing a 2400 km bike race across Quebec. But it's fun to watch. And it's no wonder the film's a classic, it's got everything going for it: postcard-perfect towns, great music, and non-stop action. It's even got some great characters, like cyclist #4. Watch it. It's 17 minutes of great cinema.
60 Cycles, Jean-Claude Labrecque, provided by the National Film Board of Canada