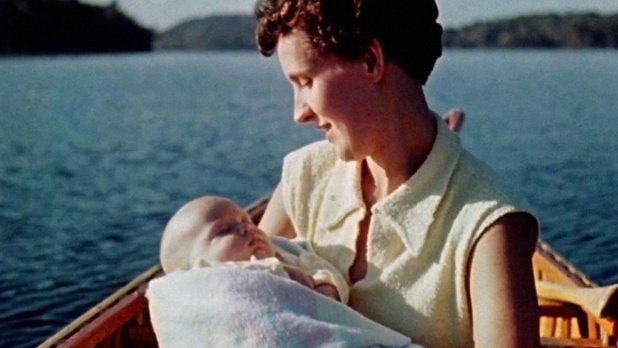 This Week on NFB.ca: Love Documentary Film? Watch 5 of the Best
As we settle into the icy depths of our Canadian winter, we're pulling out some classic NFB films to keep you warm. Our in-house expert, Albert Ohayon, provided us with a hand-picked selection of five documentaries. Each one is a personal favourite of his.
From a lovely documentary about an Asian vegetable farm in Ontario to a voyage into the wilderness with Bill Mason and his family, enjoy these 5 films during the chilly days to come.
Earth to Mouth
This beautiful short documentary is one of Yung Chang's (Up the Yangtze, Fruit Hunters) earliest films. It takes us to the Wing Fong Farm in Ontario, where two vastly different cultures work together towards one common goal – the harvest. Yeung Kwan and his family run the farm, growing Asian vegetables for the Chinese markets and restaurants. Mexican migrant workers depend on their jobs there to support their families back home. Together, they're responsible for the success of this thriving family business.
Earth to Mouth, Yung Chang, provided by the National Film Board of Canada
Horse Drawn Magic
Ever dream about running away with the circus? Here's your chance to find out what that life really entails. This charming short documentary introduces us to the Caravan Stage Company, a troupe of performers who travel across the Canadian west in a horse-drawn carriage. Drenched in a 70's aesthetic, the film really is pure magic. It's amazing to watch the audience completely consumed by this form of entertainment, now part of a bygone era.
Horse Drawn Magic, Dorothy Todd Henaut, provided by the National Film Board of Canada
Family: A Loving Look at CBC Radio
If you're a CBC junkie, this is going to be a real treat. Produced in 1991 and directed by the great Donald Brittain, this film captures the essence of live radio. It also documents the history and development of one of its finest examples, the CBC. Candid in its approach, we get to meet each member of the CBC family as they are. It's a wonderful tribute to a true Canadian institution.
Family: A Loving Look at CBC Radio, Donald Brittain & Robert Duncan, provided by the National Film Board of Canada
Royal Journey
The NFB's first major box office success from 1951 is enjoying a resurgence with the popularity of Netflix's The Crown. This film, presented in all its sumptuous colour, traces the journey of then-Princess Elizabeth and the Duke of Edinburgh as they traveled across Canada and into the US. The film was a real coup for the NFB, not only in terms of box office, but also in reinforcing the Board's relevance in a post-war world.
Royal Journey, David Bairstow, Gudrun Parker & Roger Blais, provided by the National Film Board of Canada
Song of the Paddle
Bill Mason and the great outdoors – what better escape could you ask for in the deep depths of winter? Talk about a glimmer of hope for brighter days ahead! In this feature documentary, we get to spend time with Mason and his family as they make their way through the Ontario wilderness armed with tents, canoes, and a sincere appreciation for mother nature's bounty.
Song of the Paddle, Bill Mason, provided by the National Film Board of Canada