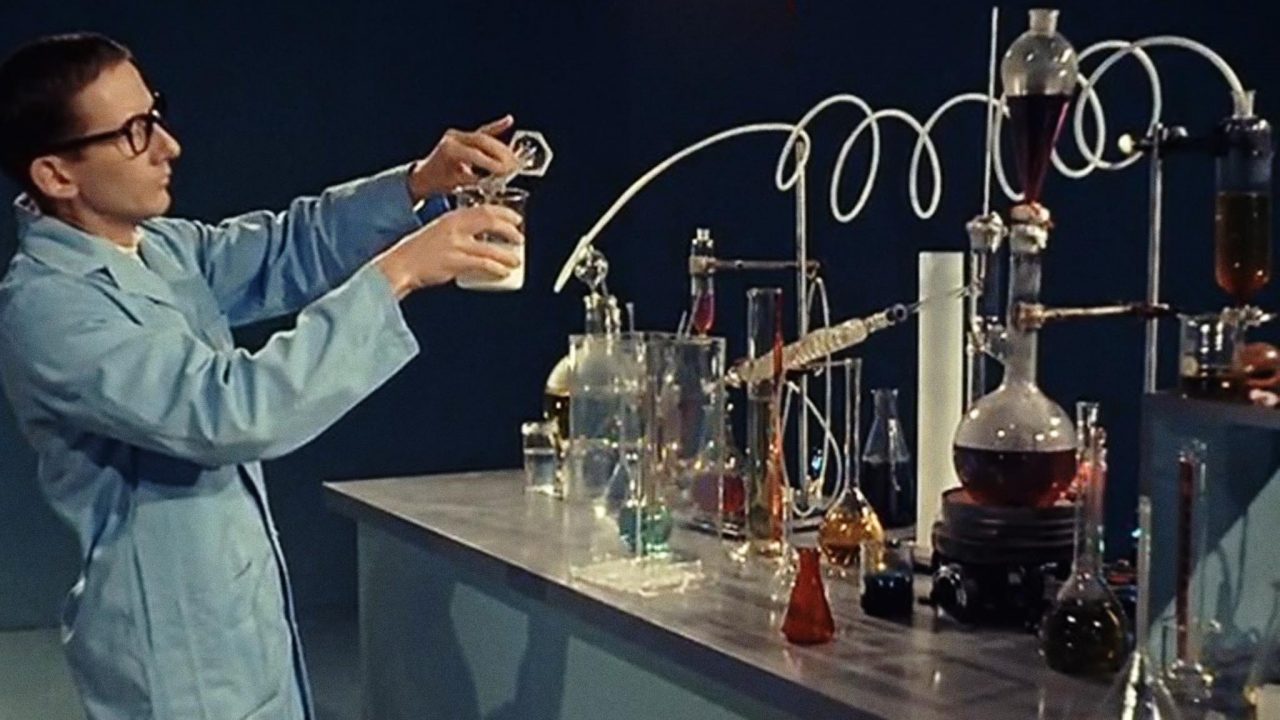 This Week on NFB.ca: Watch 5 Cool Science Films
This week on NFB.ca we looked at science films. From a feature-length documentary to a series of one-minute shorts, we've got something for every appetite in our collection, and we're happy to bring it to you!
My 13-year-old son will be the first to tell you that science is in now. He is a geek of the first order, and unlike when I was growing up, he wears it like a badge. Being smart is cool. Luckily, we've got the tools to help kids on their way. In fact, these films are even great for adults who are hoping to improve their knowledge. Dig in and enjoy!
Cosmic Zoom
This 1968 classic demonstrates exactly why science is cool. Forget the boring old science films. This short will take you from the tiniest atom to the outer reaches of the universe and back again, all thanks to animation.
Triggered by the most mundane of events, you'll get to travel from one tiny insect to the furthest point in space, beyond your imagination. It's an exhilarating ride.
Cosmic Zoom, Robert Verrall, provided by the National Film Board of Canada
Northern Lights
Seeing the northern lights is on my bucket list, and on that of many people that I know. Though countless theories have been posited to explain the phenomenon, it's still shrouded in mystery.
This feature-length doc takes a close look at the gorgeous aurora borealis. Scientists and members of Indigenous communities offer their takes on the northern lights. Again, really cool when it comes to science films.
The Northern Lights, Alan Booth, provided by the National Film Board of Canada
Mirrors of Time
Ever get curious about the origins of time? The nature of its very existence? How about why we settled on our current calendar, or divide our years into months and days?
If you answered yes to any of those questions, this animated short attempts to answer them. It shows how science can be fun, and relevant to everyday life in a concrete, tangible way.
Mirrors of Time , Jean-Jacques Leduc, provided by the National Film Board of Canada
The Magic Molecule
Hint: It's plastics.
In under ten minutes, this short film shows how thousands of products are made – from thread to furniture. It's pretty neat.
Magic Molecule , Hugh O'Connor & Christopher Chapman, provided by the National Film Board of Canada
Science Please, Part 1
If you like your science films in really short bursts, this series is perfect for you. Clocking in at just one minute each, these animated shorts explain one scientific concept per film.
You'll learn about gravity, soap, friction, wind… and so on and so on. This compilation of 14 shorts makes for a great introduction to science for kids. But truth be told, I learned a few things, too.