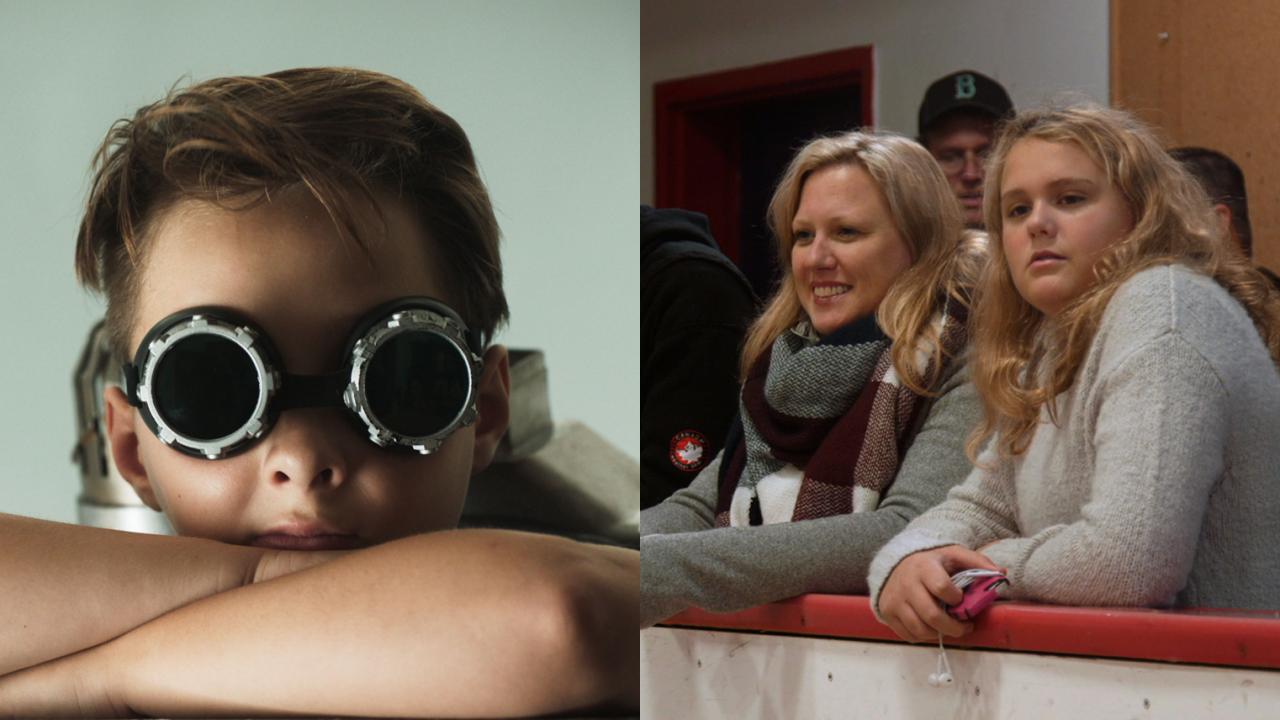 Teaching Gender Identity in the Classroom Part 2
This blog post is the second installment of a series on gender identity. To read the blog post on gender identity for teachers of students aged 14 and up, click here.
As an educator with a strong anti-oppression pedagogical stance, teaching about gender identity is very important to me. With growing awareness around gender fluidity, non-binary identities and transgender experiences, I am always seeking to build my personal understanding alongside my students.
I often look for short films to bring real-life issues like these into the classroom. The NFB docs I Am Skylar and Beauty are real gems for middle school. They teach students how to be thoughtful and empathetic while expanding their understanding of gender and identity.
I Am Skylar – Ages 12+
I Am Skylar, Rachel Bower, provided by the National Film Board of Canada
This is a deeply personal and empowering film about the experiences of Skylar, a young transgender person navigating puberty and attempting to live their most authentic life. The film also centres on the role their family has played in nurturing Skylar's self-confidence and empowering them through their journey.
I Am Skylar touches on important topics for transgender people, such as dealing with biological changes in puberty, challenges at school, and issues around pronoun use. At the end of the film, an articulate Skylar asks, "If you live behind a mask all your life, are you really being yourself, or are you just covering up who you really are?" This is an important film for both co-conspirators/allies and trans people.
This film can be used effectively in family studies, social sciences and humanities or English courses. For example, it can be used in a sociology class to examine how family structures challenge or reproduce societal constructs. The film can also be used more generally to foster empathy, compassion, understanding and inclusive practices within the school environment during Pride month and beyond.
Beauty – Ages 12+
Beauty, Christina Willings, provided by the National Film Board of Canada
What does it mean to live authentically? While many adults struggle with the question, the children in this film exemplify it and inspire us with their courageous stories of going against the grain. This short film features five young people—Bex, Lili, Fox, Tru and Milo—who share their experiences with shifting or creative gender identity. The film explores the raw emotions behind their childhood struggles, rife with sadness, anger, danger, fear, ridicule, isolation, loneliness, and confusion—but also full of joy and acceptance. These stories are poignant and evoke empathy and understanding of what it can be like to try to fit into a world full of binary gender expectations. Beauty allows us to examine deeply a variety of gender experiences, from gender fluidity to non-binary to transgender. It answers the questions we didn't know we had.
I believe that the experiences of the five young people in the film will resonate with the students we teach. For instance, a few of the young people speak about their experiences using school washrooms, something many of us take for granted. But for those questioning their gender identity, a trip to the washroom—a basic human right—can be frightening and fraught with anxiety, and even result in violence. There are also scenes revolving around clothing, toys, colours and all the ways in which society markets gender and belonging. In addition, the film delves into something my students always seem to be curious about: sexual and romantic attraction. Finally, Beauty examines family dynamics and the role of family in supporting and nurturing gender authenticity.
I would recommend incorporating this film in gender studies, social justice or any other social science courses. It could also be used in any English course. Lastly, it can be used to examine human rights issues related to gender identity or to begin an inquiry into the history of gender as a social construct or marketing as a tool of gender oppression.
Christina Ganev is a Hybrid Teacher-Coach (History) with 16 years of experience in the Toronto District School Board. She has taught a range of social sciences, humanities and English courses at the secondary level. She is most interested in anti-oppression and anti-racist teaching resources, approaches and practices.
Pour lire cet article en français, cliquez ici.
Discover more Educational blog posts | Watch educational films on NFB Education | Subscribe to the NFB Education Newsletter | Follow NFB Education on Facebook | Follow NFB Education on Twitter | Follow NFB Education on Pinterest