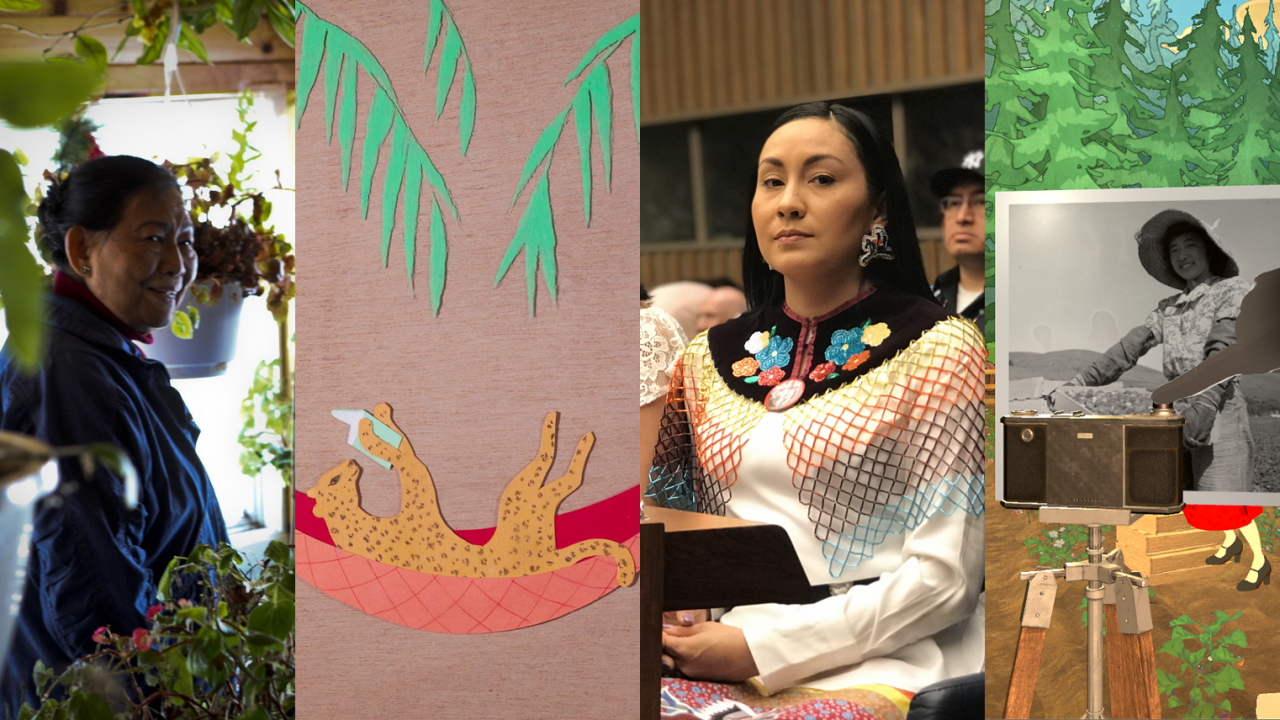 What's Coming in NFB Education 2020
Winter break is over and we're into a new year. While it's not technically the halfway point for the school year, it still feels like it is. This is the chance to come back fresh and focus. We're thrilled to tell you that we have a great line-up of films and interactive projects being released in 2020 that will fit right in with your curriculum.
If you have any questions, please leave them in the comments below.
Happy New Year!
LEARNING PROGRAMS – MEDIA SCHOOL
When you think NFB and Education, the first instinct is to think film, but we're so much more. In addition to our suite of interactive projects, we also offer Media School, a hands-on workshop that's perfect for educators.
Media School is a series of online workshops for students and learners of all ages who want to express themselves through media production. Aspiring filmmakers are virtually guided through learning modules geared to the various stages of production. Learners navigate a series of interactive challenges and activities and then carry out production projects in class, at home, in a library makerspace, or at another location.
The program boasts 12 modules, over 100 interactive activities, and 10 master classes.
UPCOMING VR PROJECTS
Agence
Agence, a new co-production with Transitional Forms, is an experiment in dynamic filmmaking and artificial intelligence (AI). It's a film that, quite literally, has a mind of its own. From virtual assistants to self-driving cars, AI is increasingly playing a central role in our society. As its popularity grows, questions around interactivity and authorship are growing as well. Here's a chance to discover the ins and outs with your students.
Follow Transitional Forms on social media for more. Twitter | Facebook | Instagram
The Book of Distance
Enjoying its world premiere this month at the Sundance Film Festival, this virtual reality project follows artist Randall Okita on an interactive and emotional pilgrimage to recover what was lost to his family through immigration. The Book of Distance redefines personal storytelling in virtual reality using a variety of techniques, from sculpture to the stage. Perfect for educators, this is the kind of experience that brings history to life.
UPCOMING FILMS
nîpawistamâsowin: We Will Stand Up
In this feature documentary, filmmaker Tasha Hubbard takes us back to August 2016, when Colten Boushie died from a gunshot wound to the back of his head after entering Gerald Stanley's rural property with some friends. The subsequent trial and verdict resounded across the country, bringing forth a national conversation about racism embedded in Canada's legal system. The film offers a sensitive look at a difficult moment in Canada's history, providing an entry point into the discussion for teens.
Ice Breakers
This short documentary is both the personal story of a gifted young Black hockey player in an overwhelmingly white environment and a look at the rich contribution of Black athletes to the sport throughout history. At only 15 minutes long, it makes a great complement to any lesson plans around racism, youth, and history.
Becoming Labrador
This feature documentary is the result of a collaboration between three filmmakers. It brings to the screen the story of a growing number of Filipino workers who have recently landed in Happy Valley-Goose Bay in search of new opportunities and a better life. The film deals with living in a foreign climate and culture, and the unexpected costs of being far from family. The unique combination of documentary footage and animation offers students a stark and honest look at displacement and its effects.
The Great Malaise
This animated short illustrates a tale that's becoming all too prevalent today—a young woman who seems completely together on the outside but is suffering from severe anxiety on the inside. The approach is honest and authentic, allowing a story that's deeply personal to resonate on a universal level. The Great Malaise is a sensitive yet funny film that will give students a new perspective on mental health, shattering old taboos to make room for understanding.
Angel Peacock
This short documentary follows a year in the life of 12-year-old Dawod during his first year in Canada, after having been resettled there from northern Iraq. Dawod is a Yazidi, part of a small religious community that was the target of an ethnic cleansing campaign led by ISIS in 2014. The genocide resulted in more than 10 thousand deaths and the abduction, rape, imprisonment, and trafficking of thousands of women and children. Dawod was one of the lucky ones, and this is his story.
MORE FAVOURITES FROM NFB EDUCATION
We're constantly generating new resources to help you in the classroom. One of the best ways to keep up is to follow the NFB Education blog, where we post mini-lessons and articles. And don't forget to check in with our Educator Column.
Pour lire cet article en français, cliquez ici.
Discover more Educational blog posts | Watch educational films on NFB Education | Subscribe to the NFB Education Newsletter | Follow NFB Education on Facebook | Follow NFB Education on Twitter | Follow NFB Education on Pinterest