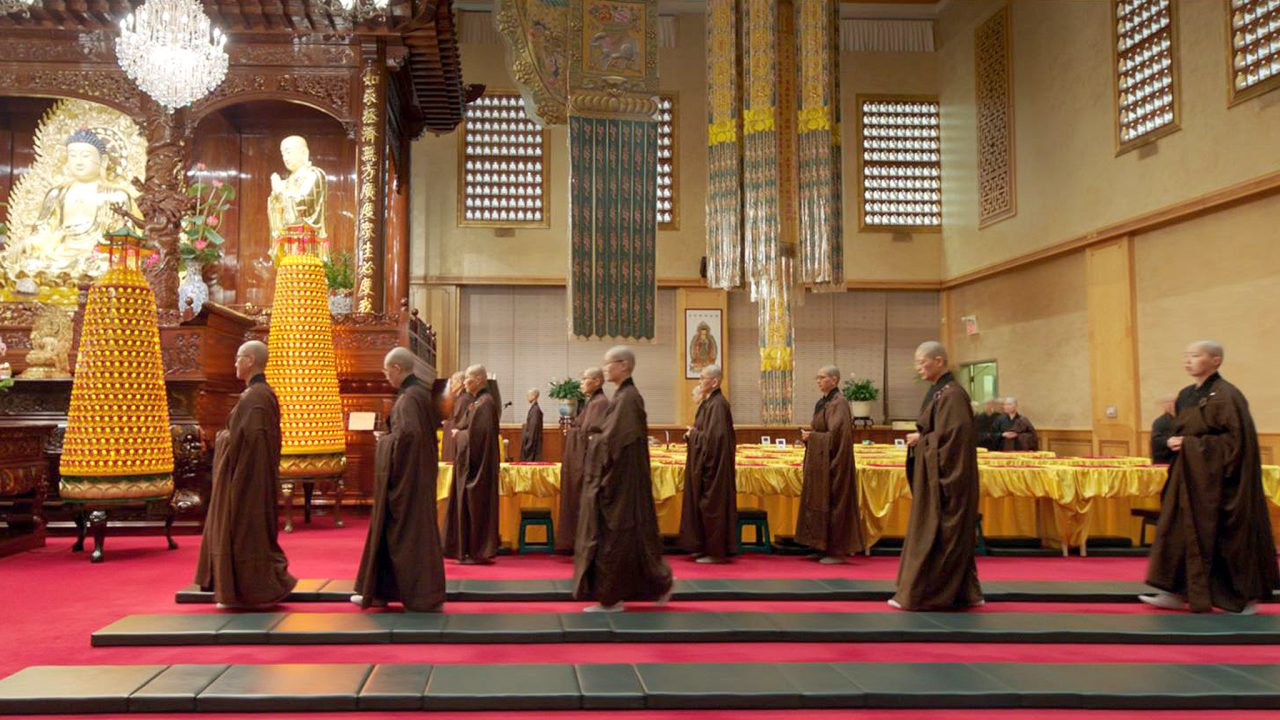 NFB Hidden Gems of 2020 | Curator's Perspective
2020 has been a busy year for releases on NFB.ca. In addition to the classic NFB films we add to the site regularly, we've also launched more than 70 new releases. Some of these have been huge successes, like How To Be at Home (2020, Andrea Dorfman) and First Stripes (2018, Jean-François Caissy) (the number one and number four most-viewed films on the site this year, respectively). But what about the films that slipped in under the radar, that you might have missed? Not to worry—in this blog post, I'll be highlighting four films that I think are worth your time to discover (or re-discover, as the case may be). No scientific formula here: these are films I connected with that I think you'll enjoy.
Gun Killers (2019, Jason Young) is a short documentary about John and Nancy Little, a retired couple who operate a blacksmith workshop located in an undisclosed rural location in Nova Scotia. They live a quiet life in this idyllic setting, but they're also Canadian heroes. They work with the RCMP to destroy illegal guns that the police have seized (by law in Canada, all illegal guns must be destroyed). Over images of the Littles heating and flattening the weapons in their workshop, director Jason Young has added a soundtrack of terrifying 911 calls as a contrast. As the Littles destroy the guns, the 911 calls fade away. This little gem shows ordinary Canadians doing their part to curb gun violence in the country.
Gun Killers, Jason Young, provided by the National Film Board of Canada
Did you know that in the summer of 1967, a businessman brought an elephant all the way from India to Nova Scotia to promote the opening of his new factory? This is the true story that's told in the animated short Balakrishna (2019, Colin MacKenzie, Aparna Kapur). The eponymous elephant arrived by boat two weeks late, missing the opening completely, but became a local tourist attraction. Balakrishna came complete with a trainer from India and spent the summer in someone's backyard. Thirteen-year-old Winton Cook visited Balakrishna all summer, eventually befriending the trainer. The film is told from Cook's point of view, using animation mixed with home-movie footage and archival photographs. Unfortunately, winter came, the tourists were long gone, and no one had planned where Balakrishna was going to live during those difficult months. The poor animal remained outside, was eventually put in an unheated shed, and later succumbed to the cold. Although it has a tragic ending, the film exquisitely relates the story of a young boy's friendship with an incredible animal and its trainer.
Balakrishna, Colin MacKenzie & Aparna Kapur, provided by the National Film Board of Canada
A much more upbeat film is Becoming Labrador (2018, Rohan Fernando, Tamara Segura, Justin Simms), which explores the small but growing Filipino community in Happy Valley-Goose Bay, Labrador. We focus on several individuals who came to Canada to work and send money back home. In Labrador, they found a real home. We meet Epitacia, who came to Labrador in 1965. Years later, she tried living in Quebec, Saskatchewan, and Toronto, but found that she preferred to return to the peace and quiet of Happy Valley-Goose Bay, where she still lives today. We also meet Rey, who's about to bring his family to live with him in Labrador after not seeing them for four years. Their reunion is a tender moment in the film. There is also Kukai, a young woman who came to Canada to work and send money to her mother. In Labrador, she discovered herself and found love with an Inuk man. The family back in the Philippines is important, but her new family in Labrador is now her priority. Overall, this is a beautiful film that shows us that home is all about love and community.
Becoming Labrador, Rohan Fernando, Tamara Segura & Justin Simms, provided by the National Film Board of Canada
Lastly, the short doc Highway to Heaven (2019, Sandra Ignagni) looks at a one-mile stretch of road on route 5 in Richmond, BC, where you'll find a Buddhist temple, an Islamic school, an Evangelical Christian Church, a Jewish school, a Hindu temple, and other places of worship. Director Sandra Ignagni chronicles this microcosm of Canada without adding any narration. The images are exquisite, and it's wonderful to see such diverse cultures living peacefully together.
Highway to Heaven, Sandra Ignagni, provided by the National Film Board of Canada
So, there you have it. Four films we released in 2020 that are little gems I think you'll enjoy watching. Want more? You can see all of our new releases here.
Enjoy the films, and happy holidays.