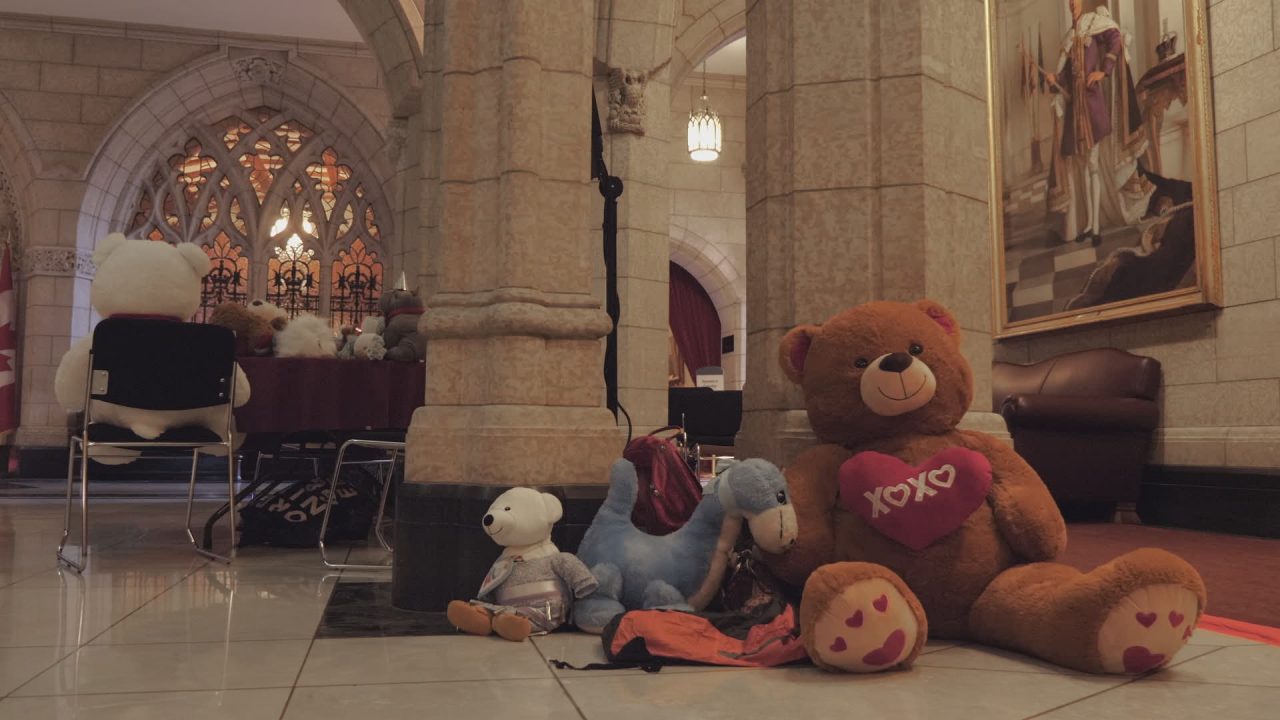 Mini-Lesson for Jordan River Anderson, The Messenger
Mini-Lesson for Jordan River Anderson, The Messenger 
School Subjects:
Civics/Citizenship – Federal and Provincial Government, Human Rights

Indigenous Studies

 –

History and Politics and Issues

Social Studies – Law

 
Ages: 15-17
Jordan River Anderson, The Messenger, Alanis Obomsawin, provided by the National Film Board of Canada
Keywords/Topics: Children's rights, legal system, Indigenous children's health and wellness, Indigenous children's treatment and rehabilitation, Indigenous youth, institutional racism, history, politics, society, Indigenous rights, Jordan's Principle 
Overarching Question:  How does the Jordan River Anderson case reflect unjust and unethical treatment of Indigenous peoples and how critical is it for society to advocate for a socially just and ethical society?  
Educational Synopsis:  Jordan River Anderson's life story reflects the unjust and unethical treatment of Indigenous children. The Canadian  government was taken to court to end the ongoing struggle for Indigenous children to have the right to receive equitable social, health and educational services. The House of Commons passed Jordan's Principle in 2007. In 2016, the Canadian Human Rights Tribunal (CHRT) ordered the government to fully implement Jordan's Principle. Despite this, by 2017, the CHRT had issued its third non-compliance order that found the government to be unlawful and discriminatory. Jordan's story is reflective of many lives in Indigenous communities today. Currently, there is much evidence of racist, unethical and unjust treatment of Indigenous people within the healthcare system.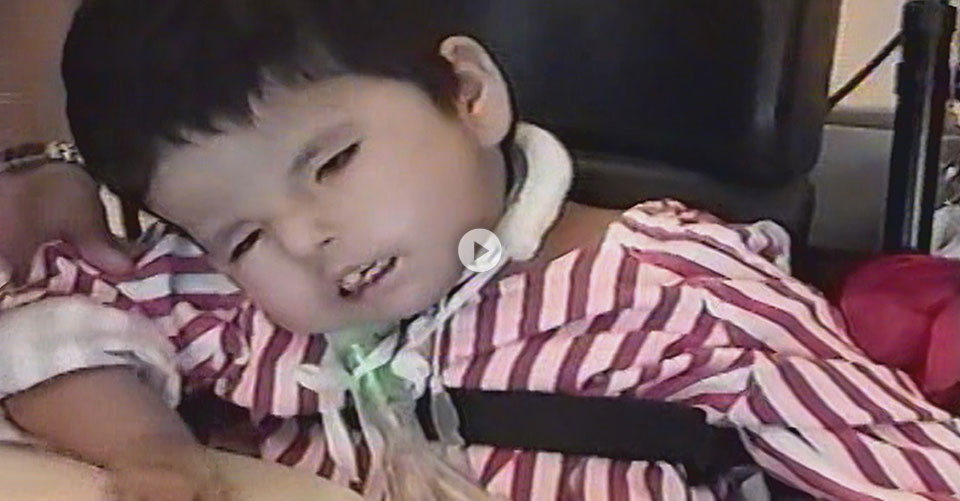 Activity Steps
After watching the film, discuss with a partner the significance of the

film's 

title 

Jordan River Anderson: The Messenger

. What was Jordan a messenger of?

 

On

their

 own,

 

have students 

come up with an alternative title that reflects the content of this film.

 

Get the students to w

rite the alternative title on 

a piece of 

paper or sticky note.

 

Post

the titles

 

on the wall

s around the classroom

.

 

Invite the students

to 

walk around the classroom 

and

 view the

 

gallery of 

alternative titles. 

 
Extension – If there's time, have students share their reasoning for their alternative title. 
Summary   
Although he could never speak or show any emotion, Jordan River Anderson  left a powerful message and legacy of hope and justice. Those with strength and love in their hearts and voices were able to speak on behalf of this child and continue to advocate for others who may feel voiceless in a loud and unjust society. Consider the importance of being advocates of social justice for those who may feel powerless or voiceless.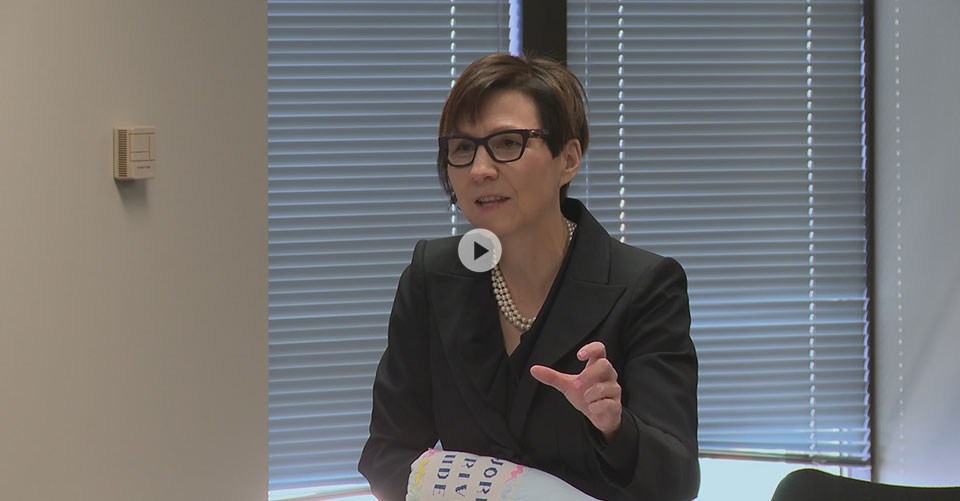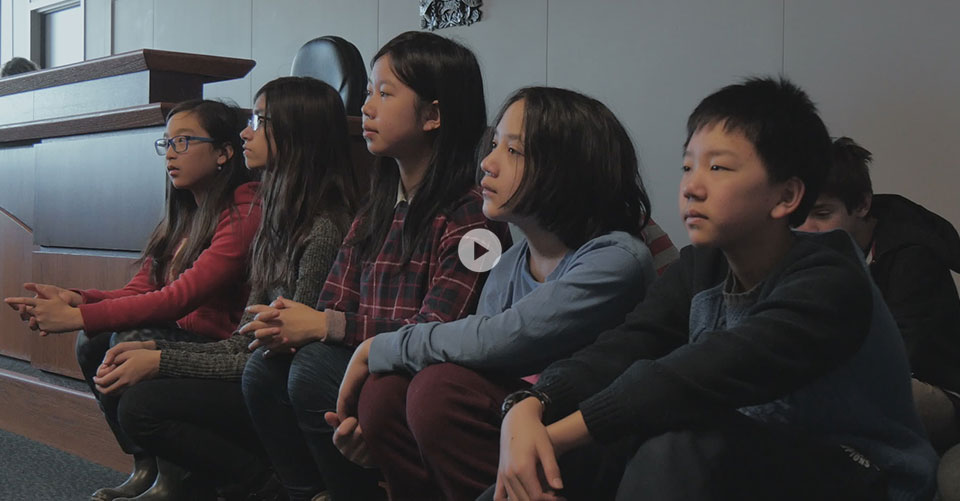 Activity Steps
Read the

activity 

summary below to 

the 

students after reflecting on the clip. 

 

Either individually or in pairs, get students to u

s

e 

a mind map

 to

 answer the

se

 questions

:

 

Why were policies enforced to deter Indige

n

ous people

or allies in advocating for ethical and fair treatment in Canadian society

,

and do barriers continue to be reflected systemically in our society today?

 

How did barriers shape Canadian society as a whole

while ensuring Indigenous 

P

eople

s

 continually have their land, culture and rights stripped bare?

 

In relation to Jordan's Principle

,

what barriers did Jordan

'

s

family, 

and other families

,

 face when it came to 

the 

ethical treatment of their children?

 

Have a class discussion to share thoughts on the above

 questions

.

 

Have a class discussion to share thoughts on the above

 questions

.

 
Summary
This film has shown that there are many lawyers and advocates who work tirelessly to ensure there is social justice and equitable treatment for Indigenous children and youth. Throughout history and until the present day, barriers have been put in place to work against the well–being of Indigenous Peoples. Enforced policies ensured Indigenous Peoples could not legally fight for social justice through the courts. From 1927 to 1951, Status Indians were legally forbidden from seeking legal advice, hiring lawyers, fundraising for land claims, or meeting in groups. In fact, if Status Indians attempted to attain post-secondary education to become a lawyer or doctor, they would be forced to enfranchise, thus losing their Status Indian rights. One reason this was done was so the government would have fewer Status people to whom they had to honour treaty obligations while continuing to keep Indigenous Peoples oppressed.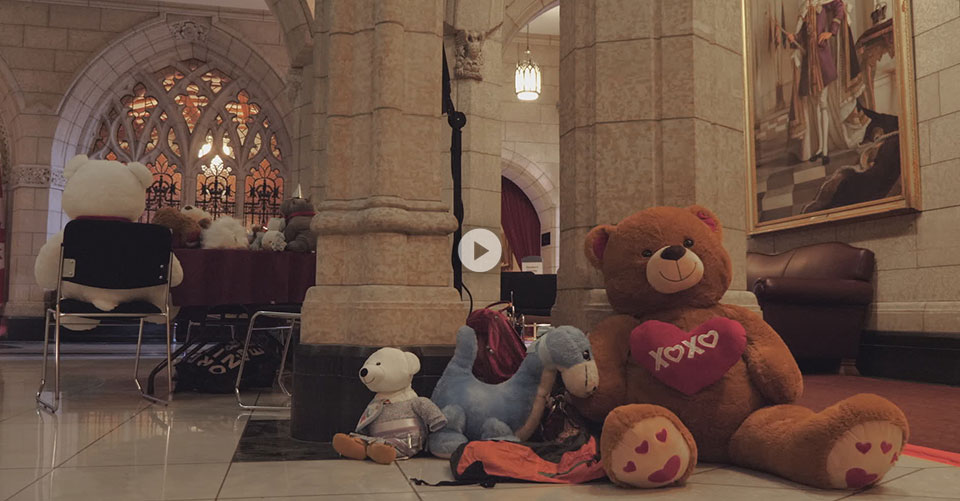 Activity Steps
Ask

 student

s to

 g

o online and search for 

Bear Witness First Nations Child 

&

 Family Caring Society

 and

 have them

 r

ead the summary for 

Bear Witness Day

. 

 

Discuss what 

Bear Witness Day

 is and why it

 

is

 important.

 

Brainstorm initiatives that can be done on May 10

,

 or any other day

,

 to advocate for 

greater 

awareness 

of Jordan's Principle 

and social justice

.

 

 

Download and print a teddy bear graphic or have students draw a basic outline of a teddy bear that fills an 8.5

"

 by 11

"

 piece of paper. 

 

Invite s

tudents 

to 

write empowering words of hope, encouragement and social justice within the body of the teddy bear. Take photos of the 

t

eddy 

b

ear word collages. Send 

the photos

 

to the First Nations 

Child 

&

 Family 

Caring 

S

ociety or post your photos 

on social media 

using the hashtags #BearWitnessDay and #JordansPrinciple

.

 

Alternatively

 –

 

S

tudents 

can 

simply write empowering words in various size

s 

and colours on 

a poster sheet

 paper

. Include the hashtags #BearWitnessDay and #JordansPrinciples on the 

sheet

. Take a 

photo

 

of the students holding up their word collage. Post to social media using the hashtags #BearWitnessDay and #JordansPrinciple

.

 
Summary  
May 10 is Bear Witness Day, a day that shows support for the implementation of Jordan's Principle. Teddy bears may be associated with children, yet no matter what age we are, we can all connect with memories of being a child, further emphasizing the importance of nurturing children who continue to need support and advocacy. The Canadian Human Rights Tribunal's first non-compliance order called for Canada to fully implement Jordan's Principle by May 10, 2016, although it took many more years and many non-compliance orders against Canada before any real progress was made. A bear symbolizes courage, the strength to overcome challenges, protection, and survival. The bear as a symbol for courage is one of the seven grandfather teachings originating within the Anishinaabe Nation.   
Take Action: Cards
 –
 Advocate, Facilitate and Participate
What are ways that we can advocate, facilitate and participate for less hate and more compassionate treatment while working with Indigenous people within the healthcare system?

 

Brainstorm actions that individuals or groups can facilitate or participate in to raise awareness and initiate actions for equitable treatment of Indige

n

ous 

p

eople. 

 

Create 

a

ction 

c

ards

. In 280 characters, 

state actions or facts that raise awareness or suggest ways to call for equitable treatment of Indige

n

ous people in the healthcare system.

 

Post the action card statements to social media 

platforms.

 
Summary  
The story of Jordan River Anderson offers explicit evidence of the unjust treatment that Indigenous people face in Canadian society. Prior to the creation of Canada, Indigenous people had methods of maintaining health and wellness that were rooted in land–based medicine and nurtured through a strong circle of support within the community. Indigenous people were exposed to many illnesses, and traditional wellness methods were demonized and destroyed by the newly formed government and the new population in general. When Treaties were entered into, promises were made to ensure the health and wellness of Indigenous people. Yet these promises have been neglected, and discrimination towards Indigenous people continues to be embedded in the healthcare system. Recently, the media has covered cases within the healthcare profession of extreme racism and hate directed toward Indigenous people. Social media has been a tool to document and share this negative treatment, but it can also be a tool to advocate for social justice and humane treatment.  
Crystal is a Cree/Dene Métis mother, Educator, Indigenous Education Consultant, and artist who is dedicated to supporting the Calls to Action. She has a background in New Media studies at the Vancouver Film School, a Bachelor of Education, a fine arts degree and a master's degree in Educational Technology, as well as an Indigenous Creative Writing and Visual Arts diploma from the En'okin Center. She also has extensive experience teaching in First Nations communities, and experience in resource development, research and the facilitation of Indigenous Education for teachers across the province of Alberta, as well as in teaching educational technology to pre-service teachers.
Pour lire cet article en français, cliquez ici.
Discover more Mini-Lessons | Watch educational films on NFB Education | Watch educational playlists on NFB Education | Follow NFB Education on Facebook | Follow NFB Education on Pinterest | Subscribe to the NFB Education Newsletter