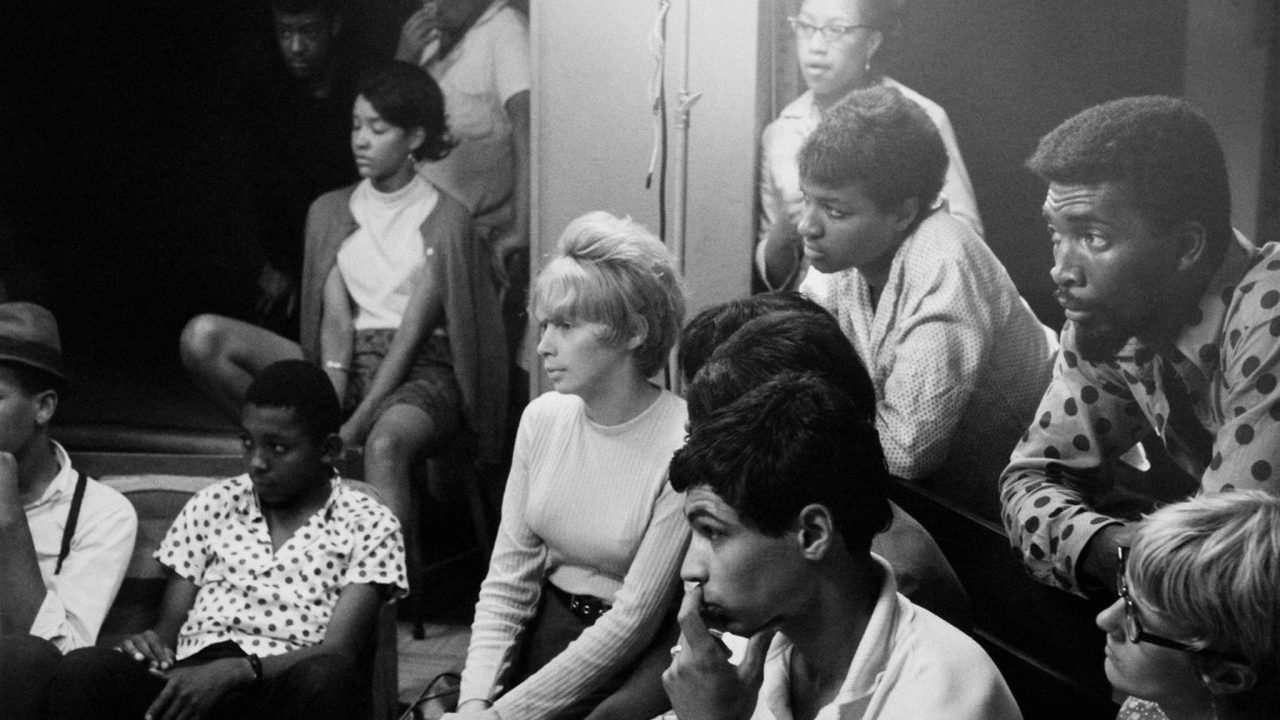 Higher Learning | New Canadian Documentary
We're pleased to be launching a monthly programming series for post-secondary classrooms, curated by post-secondary educators. Every month, we'll introduce you to one of your peers at a Canadian post-secondary institution, as well as the course they're teaching, and show you how they're using NFB films in the classroom. Check out the first installment in this series by May Chew, who teaches New Canadian Documentary at Concordia University.
This past winter, at the height of the COVID-19 pandemic, I taught a graduate film studies seminar at Concordia University entitled "New Canadian Documentary." The seminar explored the social, political, historical and cultural forces behind contemporary non-fiction media production, exhibition and reception in so-called Canada. Our approach to the category of "Canadian" was necessarily a critical and decolonial one focused on Indigenous, Black, diasporic, feminist and queer filmmakers whose works offer conceptual, aesthetic and political tools that prod us to analyze the relationship between nation, cultural production and power. Our aim was to critically examine how documentary functions as a "national genre," often used to mobilize certain stories about what Canada is and does. Along this vein, we also explored how emergent non-fiction media adopt and adapt enduring concepts of citizenship, participation and belonging.
What follows is just a handful of NFB films that particularly enlivened our class discussions.
You Are on Indian Land, Michael Kanentakeron Mitchell, provided by the National Film Board of Canada
The groundbreaking Challenge for Change/Société nouvelle (CFC/SN) films, known for their cinema verité, activist and participatory approach, allowed us to assess the role of documentary in helping to construct and promote particular understandings of national identity, citizenship and social participation, especially during the 1960s. Exemplary titles from CFC/SN include You Are on Indian Land (Michael Kanentakeron Mitchell, 1969), and Encounter at Kwacha House – Halifax (Rex Tasker, 1967). These films pose interesting questions about how the fomenting social energies during the 1960s—especially around civil rights, Indigenous sovereignty and decolonization—could be channeled and even tempered through the promises of participatory media and engaged citizenship.
Encounter at Kwacha House – Halifax , Rex Tasker, provided by the National Film Board of Canada
Continuing to probe the construction of settler nationhood, we also watched Alanis Obomsawin's Kanehsatake: 270 Years of Resistance (1993), about the Oka Resistance of 1990, and discussed ways that "nation" can be unsettled through Indigenous epistemologies and aesthetics. Produced three decades ago, Obomsawin's landmark documentary continues to underscore the urgency of ongoing Land Back movements across Turtle Island, and our responsibilities especially as settlers and uninvited guests on stolen Indigenous lands. Kanehsatake also sparks useful discussions about the complexities of working "within" the system, as well as Obomsawin's skilful negotiation of the demands of the institution and the broader settler viewership, with the imperatives of anti-colonial resistance and Indigenous sovereignty.
Kanehsatake: 270 Years of Resistance, Alanis Obomsawin, provided by the National Film Board of Canada
Another thematic our course explored was Black Cartographies, which centred filmmakers who illuminate the stories and communities that Canada has attempted to systematically erase over the years through racial capitalism, development and gentrification (Africville, Halifax, and Hogan's Alley, Vancouver, are two such communities). While a number of NFB films do this work, including Jennifer Hodge de Silva's Home Feeling: Struggle for a Community (1983) and, more recently, Charles Officer's Unarmed Verses (2016), we screened Sylvia Hamilton's Speak It! From the Heart of Black Nova Scotia (1992), about a group of Black youth who start a cultural awareness group in their Halifax community. Like many of Hamilton's films, this short documentary conveys the importance of Black mentorship, intergenerational care and collective memory as living practice.
Unarmed Verses, Charles Officer, provided by the National Film Board of Canada
We also explored films that set out to re-engage and even subvert authorial archives and official histories. One of the films we screened during our examination of Archives and Counter-Archives was Asinnajaq's Three Thousand (2017), an artistically and politically striking reappropriation of archival-source footage, including stock-shots taken from the NFB's own collection and colonial propaganda films. In the short, Inuit artist Asinnajaq uses juxtaposition and animation as counter-archival methods, at some points overlaying found footage with animated sequences to allude to three millennia of Inuit life, while simultaneously offering speculative conjurings of Inuit futures.
Three Thousand, Asinnajaq, provided by the National Film Board of Canada
Despite the title of our course, it was ultimately our goal to interrogate the concept of "new" and instead examine how "emergent" interactive non-fiction film and media take up earlier articulations of participatory media. Katerina Cizek's lauded Highrise project, which includes One Millionth Tower and Universe Within, bears the torch of the participatory modes and ideals espoused by the CFC/SN program, while extending these forms of non-linear and co-creative storytelling towards the ever-elusive horizon of totally dissolved hierarchies between creator/audience.
It was undoubtedly fortuitous to have had the NFB's digital catalogue at the ready during a year of online teaching and learning. Aside from the flexibility offered by the platform, we were also able to reflect on the technological medium itself, another preoccupation of our seminar. The NFB interface, CAMPUS allowed us to extend our discussions about how crucial technologically enabled forms of participation and engagement—from the portable camera employed by CFC/SN in the 1960s to the more current non-linear web platforms—have been in accepted accounts of nation and citizenship. While the NFB was not the sole focus of our seminar, it ended up providing a crucial launching point to consider how both the histories and futures of Canadian non-fiction media are being actively lived and crafted as we speak.
May Chew is an Assistant Professor at the Mel Hoppenheim School of Cinema and Department of Art History at Concordia University.
Pour lire cet article en français, cliquez ici.
Discover more Educational blog posts | Watch educational films on NFB Education | Watch educational playlists on NFB Education | Follow NFB Education on Facebook | Follow NFB Education on Pinterest | Subscribe to the NFB Education Newsletter