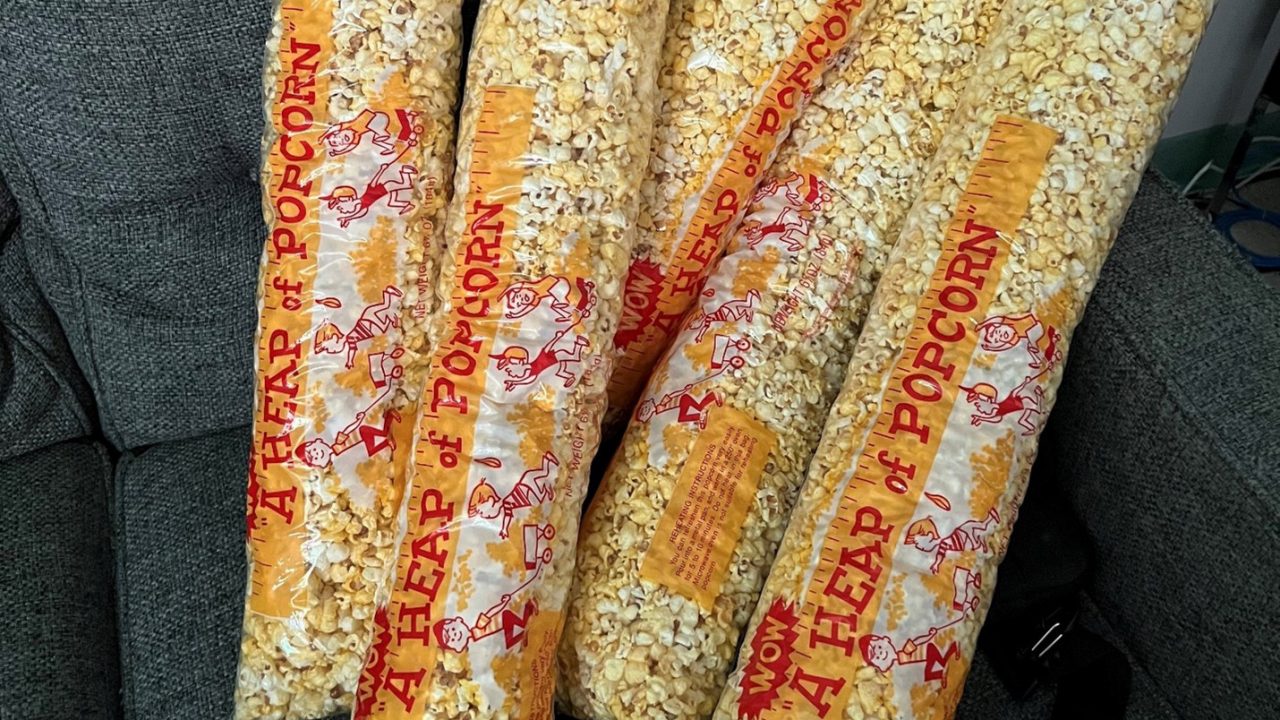 Media School | Get 'Meta' With Your Classroom
Discover how you can integrate NFB Media School in your curriculum! We asked teachers from the NFB Educator Network who were using Media School to share how they took the content on Media School and personalized it for their classroom needs.
A school within a school, to quote my students, is "so meta." But that was the best part of the NFB's Media School resource: it allowed us to be more aware of ourselves, both in terms of how we see ourselves and how we tell the stories of who we are.
My name is Mike Johnston and I'm a middle school teacher in Winnipeg, Manitoba, covering English Language Arts, Social Studies, Math, French and Land Based Learning.
My Grade 7 and 8 English Language Arts students dove deep into Media School, soaking in the lessons available and using each as an opportunity for discussion, a sharing of ideas and stories, and a moment to develop our skill sets.
For example, after going through the unit on lenses in storytelling, we talked about the lenses through which each of us views our own experiences. Students discussed their own unique world view and how everything from the grown-ups in their lives to their peers, from music to anime to religion to sport, had an impact on the way they both see and speak about the things that happen to them and through them daily.
It showed us all how being unique was something that made us similar. During the unit on angles and shots, we took our learning into the real world with a photo scavenger hunt, in which students took pictures using those angles and shots and then shared what they'd built as a team.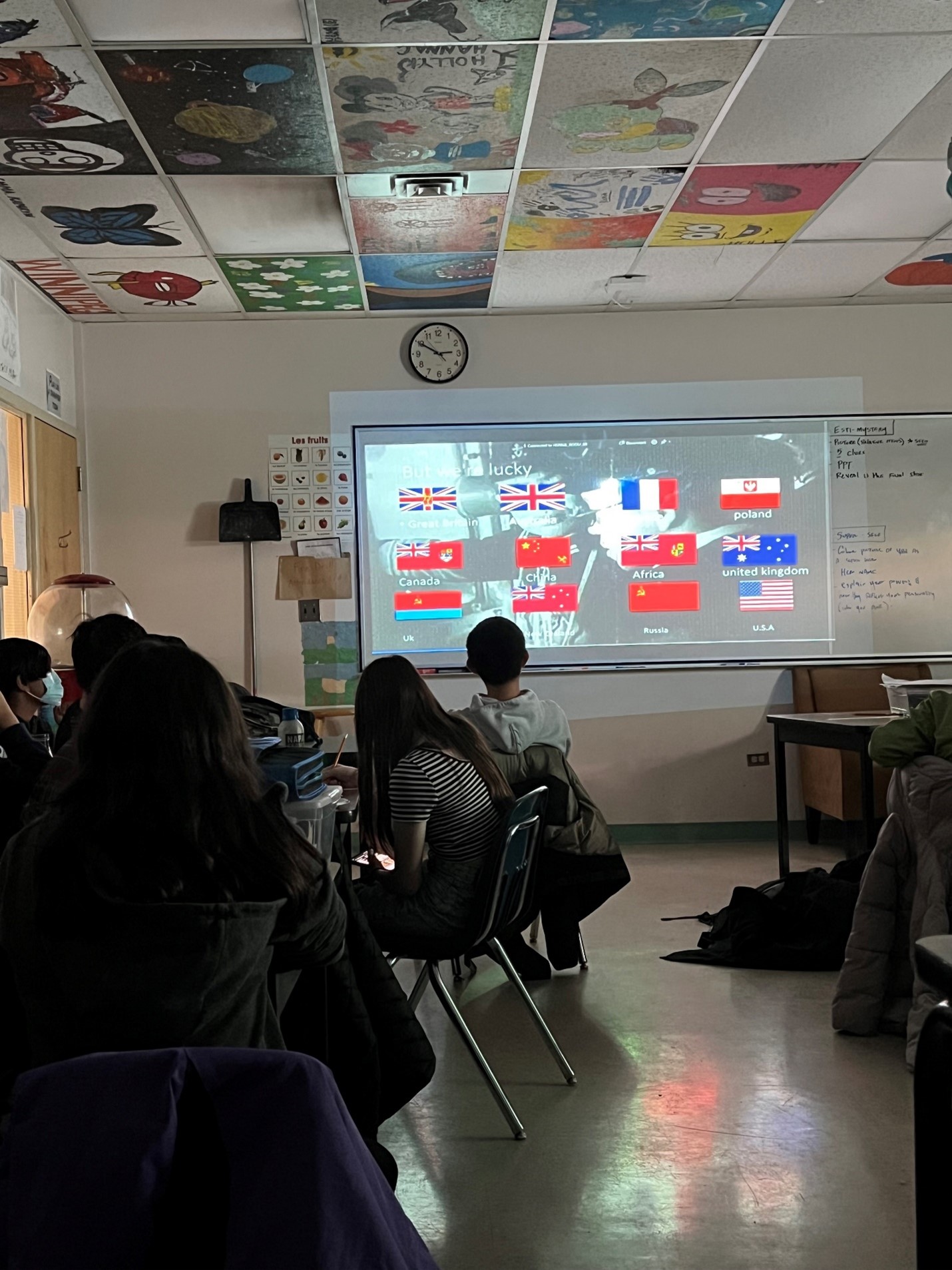 What did my students think of Media School? They legitimately fell in love with the empowering step-by-step visual guidance that challenged us to develop practical skills and value our own perspectives and voice. Admittedly, part of that empowerment was born of some honest intimidation and nerves. It took some effort to get the students to see their own viewpoints as unique and meaningful enough to really put the work into creating digital stories of their own. Students viewed the filmmakers that we studied as "real filmmakers."
They did not see themselves in the same light in the beginning as we watched NFB short films clearly made by filmmakers with more experience. But they persevered and, fed on a steady diet of my support and belief in them, they created pieces that they were proud of. They developed skill sets they were proud of. The digital stories showcased perspectives and resiliency they were proud of.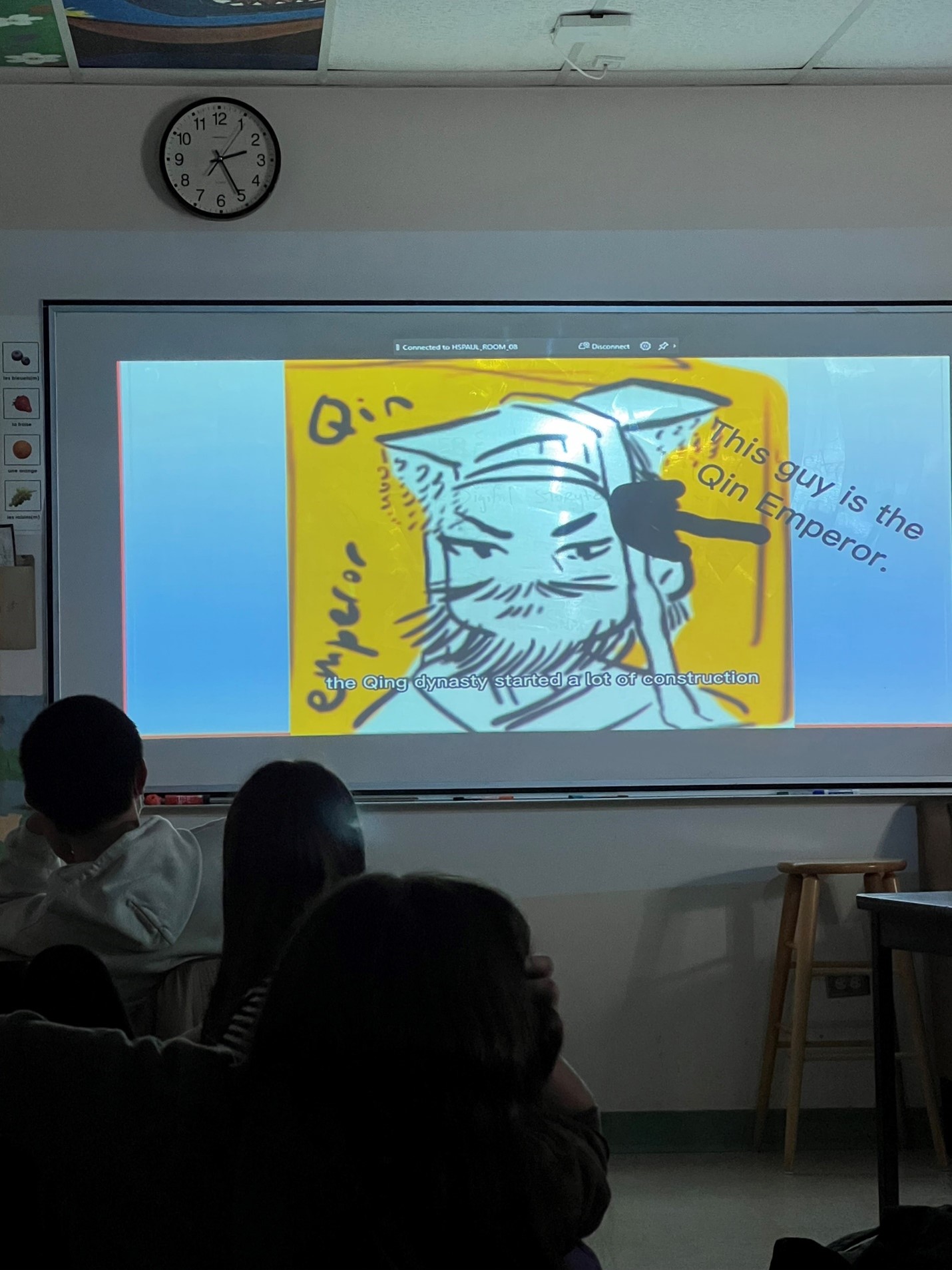 There was no stronger proof of that than our culminating activity: our inaugural (but far from our last) "My Digital Story" Film Festival. We had popcorn and did post-screening interviews with the student directors.
How they felt about their own voices was both empowering and meaningful. Media School also made it easier to teach subjects that have complex social dynamics. Students were given freedom to choose topics that they were passionate about and connected to.
Some chose issues such as women's rights, the life and safety of transgender kids, hate crimes against people of Asian descent, Reconciliation and Indigenous existence in Canada, and other social justice narratives.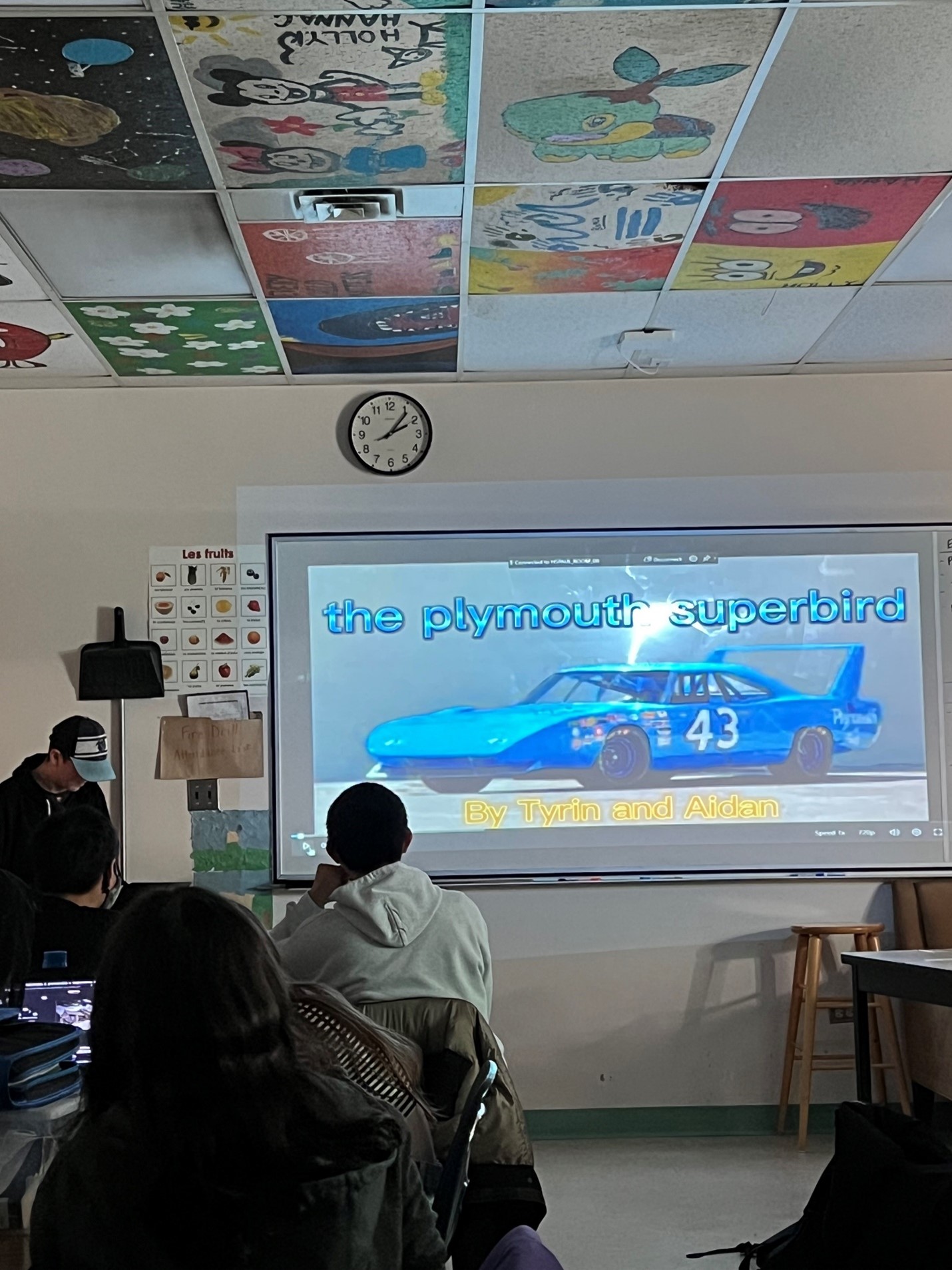 I would say the most profound moment for me in this Media School project was when students were discussing the experience of our digital film festival after it was done, and one student said, "I knew I would see myself in my own digital story, but I was surprised at how much of myself I was seeing in the stories that others chose to tell."
With this kind of feedback, and with these students who are now capable of being leaders for the next generation of digital storytellers, I honestly can't wait to see what all of this grows into next year, when a whole new classroom full of new stories wait for the opportunity and the skills to be told.
Mike Johnston is a middle-school teacher and poetry educator. He is a National Geographic Grosvenor Teacher Fellow and TEDx speaker, as well as a champion slam poet and award-winning spoken-word artist, all of which has driven his passions, motivations and opportunities as an educator. He recently published the book You Are Poetry, a resource that gives both educators and students the tools for emotional literacy and for awakening and empowering the poet voice that he believes exists in us all.
Pour lire cet article en français, cliquez ici.
Discover more Educational blog posts | Watch educational films on NFB Education | Watch educational playlists on NFB Education | Follow NFB Education on Facebook | Follow NFB Education on Pinterest | Subscribe to the NFB Education Newsletter