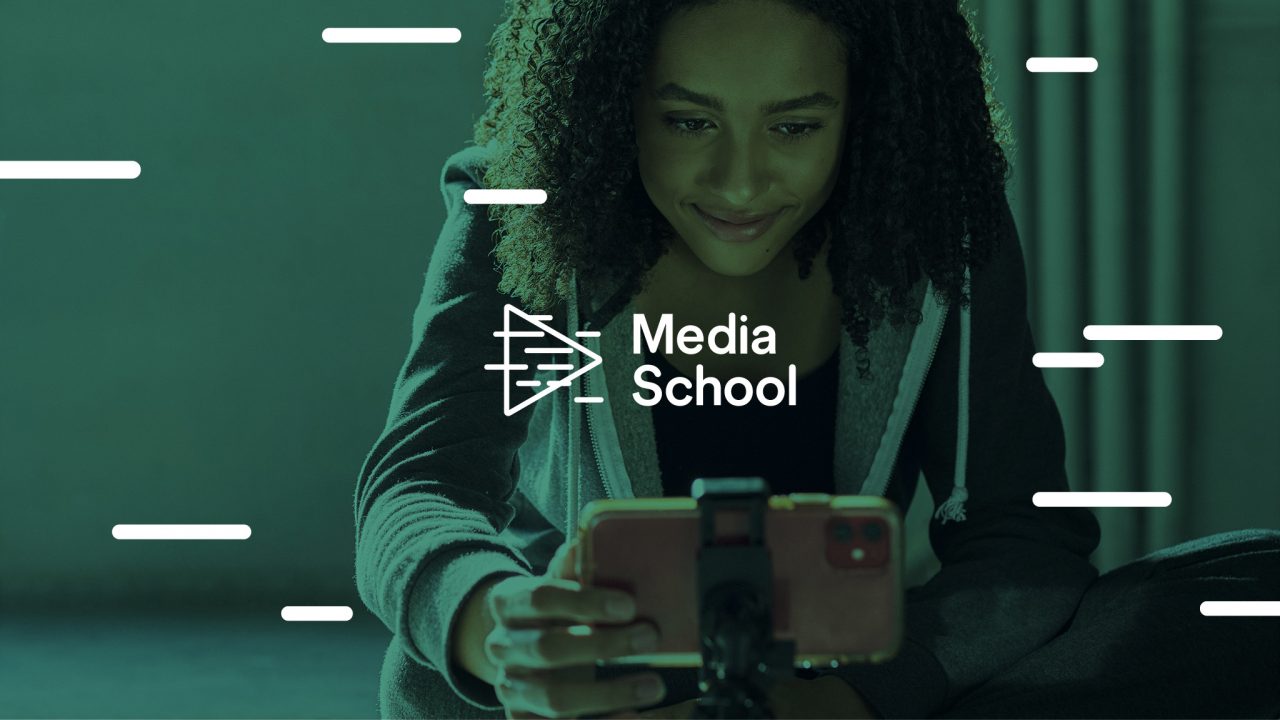 Integrating Media School Into Your Classroom
NFB Education is proud to offer Media School: Digital Storytelling as an introductory workshop on media production.
Perfect for the classroom environment, the Digital Storytelling workshop is hosted by filmmaker Paul Tom, who guides students through the different stages of film production. This will enable them to create their own digital stories—dynamic videos composed of photos, narration, and music—using simple tools like their smartphones and widely available software.
MEDIA SCHOOL WALKTHROUGH
HOW DIGITAL STORYTELLING FITS INTO THE SCHOOL CURRICULUM
This workshop is a turnkey project and is specifically designed to fit into secondary education for the following subjects:
Arts (media arts, communication technology, visual arts)
Social Sciences (history, geography, citizenship, contemporary world, Indigenous studies, political and social studies, ethics and religious cultures/religion)
Languages (French, English, Foreign Languages/Second Languages)
Science (reporting on climate change, conveying study results, etc.)
LITTLE PREP REQUIRED
The beauty of this workshop is that little teacher preparation is required, as teachers learn alongside their students. Serving as more of a coach, teachers can get involved at different levels, for example:
The entire class watches the module's instruction video together, followed by a classroom discussion of the terms being use.
Students work individually on their own computers or tablets.
Group discussion to review learning and remind students of the instructions for the ACTION! section.
In terms of the students, they're able to work individually or in groups. If it's a story from a personal perspective, the genre naturally lends itself to an individual work. If equipment is limited or a project requires a collaborative effort, working in teams may be preferred. When working in teams, simply ensure there is a team lead whose answers are recorded in the Learning Notes.
MANAGING CLASSROOM TIME
A digital story can be completed in a week, a month, or a semester. The activities in the individual modules are divided into small units, allowing teachers to pick and choose depending upon time availability and the subject being taught.
The module activities take between 15 and 120  minutes to complete, the average time being around 50 minutes. The ACTION! sections (story production) take between 15 and 180 minutes to complete and can either be done in class or assigned as homework.
TYPES OF STORIES
There are so many possibilities when it comes to the types of stories your students can create. For example:
Self-portrait: relating to oneself using first-person narration.
Profile: presenting a place, a person, an object, or a culture, often by exploring a personal connection between the storyteller and the subject.
Events: relating meaningful details of an event that inspired the storyteller.
Experiences: relating a transformative experience lived by the storyteller with a focus on its impact.
Social Engagement: dealing with a social issue or supporting a cause by presenting factual information and, usually, using a third-person narration.
START NOW! STEP-BY-STEP INSTRUCTIONS ON USING MEDIA SCHOOL IN THE CLASSROOM
Invite Your Students
Follow the information displayed in the My Workshop management page: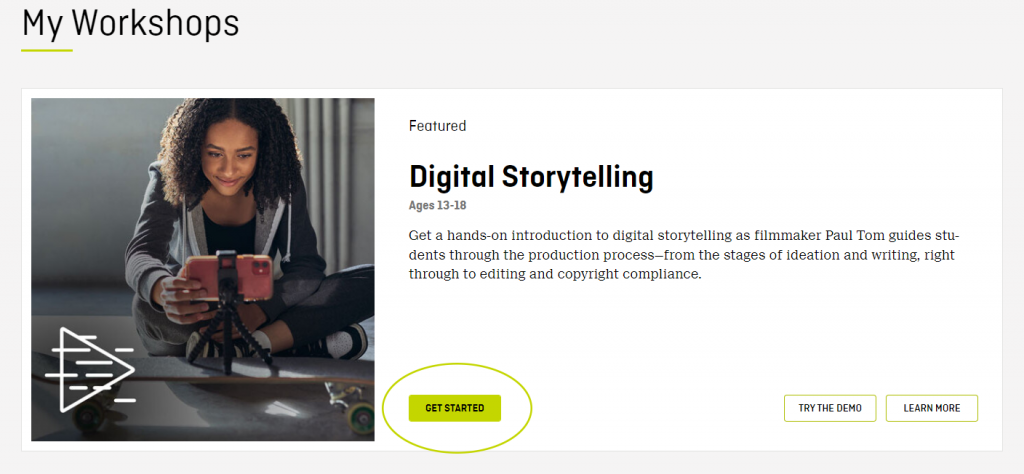 Here are the two methods to share the information:

1) Click on the "PROJECT" button and share the URL and access code with your students on an in-class projector or whiteboard.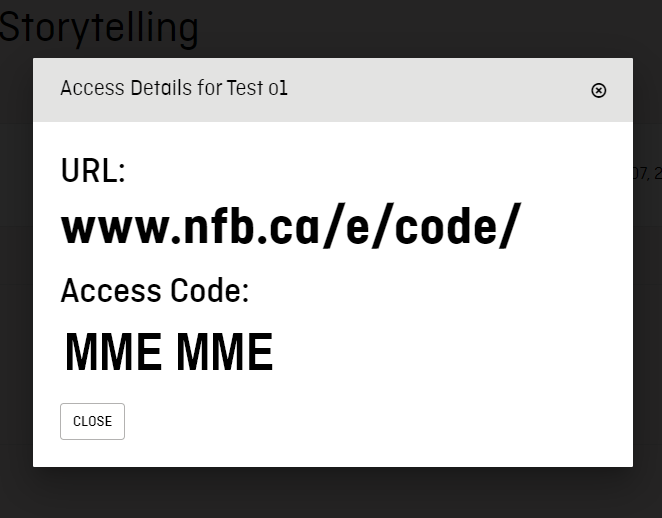 2) Click on the "INVITE STUDENTS" button to obtain the URL and access code. Copy this information and share it with your students according to your usual communication methods.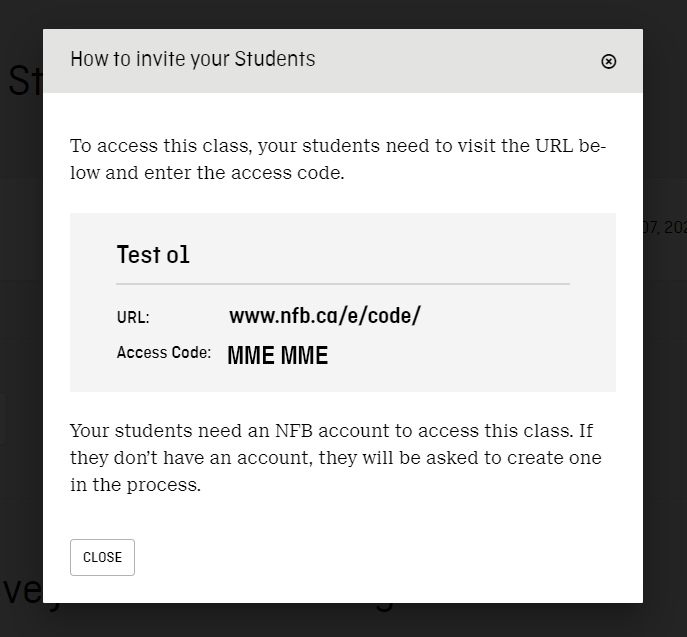 In your My Workshop management page, you can validate that the number of participants in the workshop corresponds to the number of students in the class.
Pour lire cet article en français, cliquez ici.
Discover more Educational blog posts | Watch educational films on NFB Education | Subscribe to the NFB Education Newsletter | Follow NFB Education on Facebook | Follow NFB Education on Twitter | Follow NFB Education on Pinterest