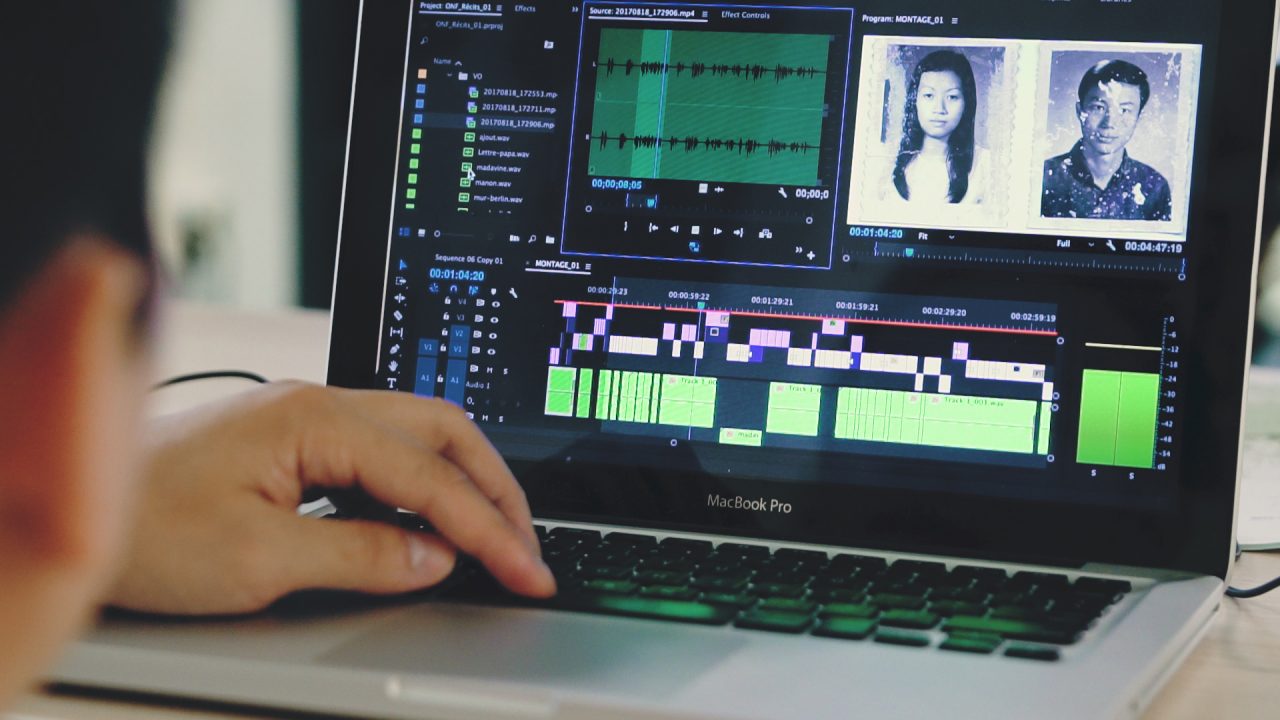 Media School | How to Teach Your Students to Produce Films without Really Trying 
Discover how you can integrate NFB Media School in your curriculum! We asked teachers from the NFB Educator Network who were using Media School to share how they took the content on Media School and personalized it for their classroom needs.
If you think your students watch YouTube videos more often than they read for pleasure, you are correct. The New York Times explains that "64 percent of tweens reported watching online videos every day," while Statista reports that Canadian teens spend less than 25 percent of their time reading for pleasure. Since teens prefer watching over reading, shouldn't we be teaching them how to make sense of the stories they see, and helping them to create their own, just as we teach them how to read and write?   
My name is Pierre Doyon and I'm a high school teacher in the West Island of Montreal. I teach high school English but like most teachers, I also have to teach other subjects, such as Ethics and Computer Design in Grades 8 and 11. Last year I introduced the NFB Media School program to my lesson plan for each of my subjects, with great results. My English students made documentaries about the book they were reading and shared it with the class; my Ethics students had to describe an ethical dilemma they faced and how they dealt with it; and my Grade 8 Design students made personal biographies in film form.  
When I first created my NFB Media School account, I was a bit intimidated by the volume of information offered, but I was relieved to find that Media School has an excellent series of teacher guides and can be used to fit the needs of your students; you don't have to use every section of every module.  
It comes in students' favourite form: a series of short videos, in which filmmaker Paul Tom walks students through the ABCs of media production (Research, Script Writing, Photo, The Art of Editing, etc.) using activities and questions. I used different modules for different classes. My Grade 8 students completed some parts of eight of the 11 modules, while my Grade 11 English and Ethics students only completed parts of four modules (most importantly, a section on script writing). 
The module on research is a great way to teach any student how to more efficiently sift through information, including a section on how to judge the accuracy of sources. There is also a module that discusses copyright and plagiarism, so no matter what subject you teach, your students can use it to gain an understanding of both your course's subject matter and video production. You don't have to teach it—just let them go and it teaches itself.  
Here's the best part: most students went over the length of the video I'd requested or wrote more for their scripts than I'd asked them to. Some asked if they could make videos for other assignments! Now instead of having to read hundreds of assignments, we watch their work in class, and they even share videos they created just for fun! 
Born in Montreal, Quebec, Pierre Doyon has been teaching in a variety of settings since 1984, ranging from day care to university and a youth centre. He has taught ESL to adult immigrants and refugees, helped retrain adults, and taught adult education throughout the nineties. He has been a teacher at St. Thomas High School since 1999. Pierre also worked as a consultant for MEES from 2003 until 2014, and has worked for the International Baccalaureate Organization since 2001. He has a BA in Sociology and a PhD in Education from McGill, and a BEd and an MA in Child Studies from Concordia.
Pour lire cet article en français, cliquez ici.
Discover more Educational blog posts | Watch educational films on NFB Education | Watch educational playlists on NFB Education | Follow NFB Education on Facebook | Follow NFB Education on Pinterest | Subscribe to the NFB Education Newsletter