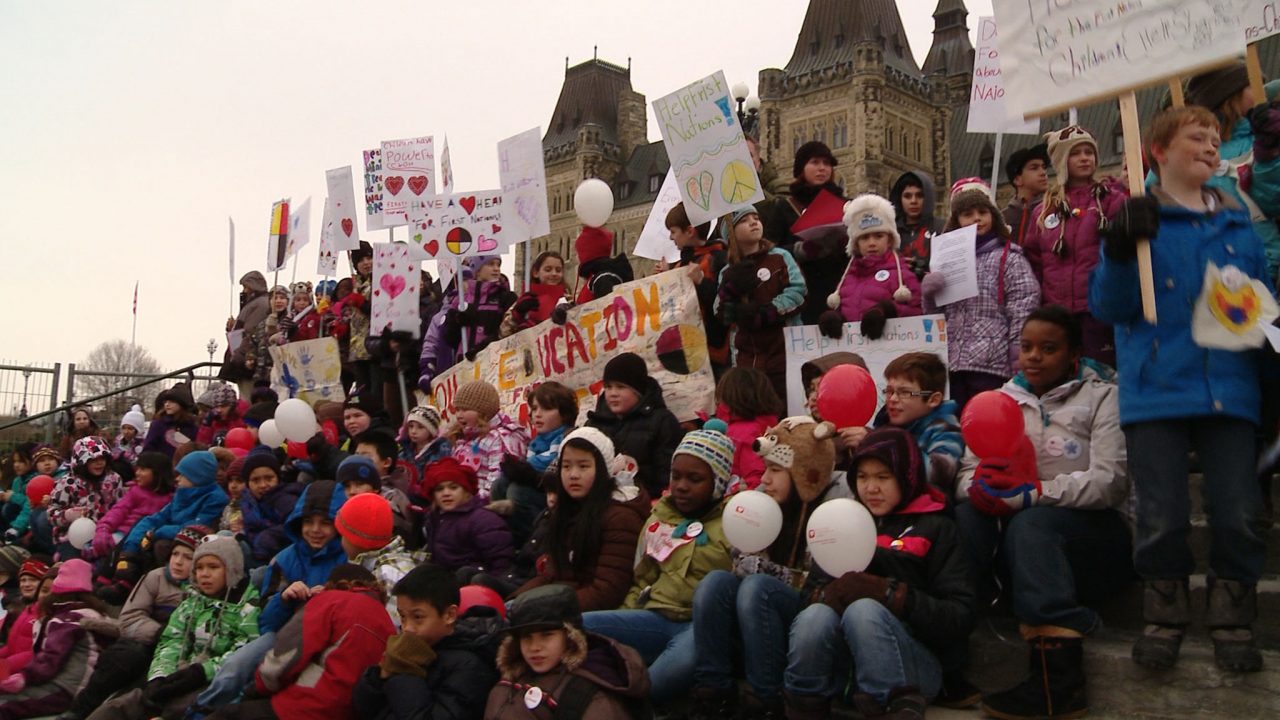 National Truth and Reconciliation Week 2022
NFB Education is proud to partner with the National Centre for Truth and Reconciliation to help teachers educate students about Indigenous realities during National Truth and Reconciliation Week, as well as throughout the year.
This year, the theme of National Truth and Reconciliation Week is "Remembering the Children," where we memorialize the children lost to the residential school system and honour Survivors and their families. The expanded program features age-appropriate material for students in Grades 1–12.
All sessions will be held virtually on Hubilo. Registration is required to stream live or pre-recorded sessions and to participate in the Q&A segment.
On September 30, we commemorate Orange Shirt Day to call attention to 165 years of residential school experiences (1831–1996). Orange Shirt Day is intended to raise awareness and acknowledge the harms of the past, which are still experienced today. This day can spark initiatives to weave reconciliation into education throughout the year and the years to come, thus contributing to a more just society.
To mark the occasion, we've created a playlist featuring stories about residential schools and their Survivors, and the impact that residential schools still have on Indigenous families.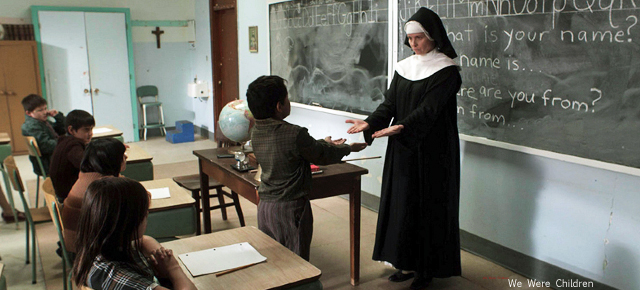 Classroom Activities
Media School Workshop – Creating a Personal Essay on Reconciliation
The NBF is proud to contribute to the events of the 2022 National Truth and Reconciliation Week with a webinar on its new online learning platform: Media School. Your students will be able to learn about each step in the production of a digital story and use this medium to express their personal relationship to reconciliation.
Join us on September 12 at 10 a.m. EST (French) and 1 p.m. EST (English) for a live demonstration of the platform, where students will be introduced to the basics of producing a digital narrative. You will then benefit from free access to the platform for the duration of the event, to support your students in their creative process.
Media School Educational Designer and Developers Marc-Andre Roy and Brian Sellors will lead the sessions in French and English respectively.
If you are interested in this workshop, please fill out the form here.
Full video presentation:
Statement of Reconciliation – Raising Historical and Geographical Awareness
On September 21 at 11 a.m. EST (French) and 2 p.m. EST (English), tune in for a workshop on how to draft a Statement of Reconciliation.
Joël Tétrault, a francophone Métis educator from the Louis-Riel School Division in Winnipeg, will lead the workshop in French, and NFB Education Manager Ross Johnstone will lead the workshop in English.
A Statement of Reconciliation recognizes the Indigenous nation(s) on whose traditional lands you are currently situated; acknowledges the traditional names of those lands; and cites the associated treaties. The statement must also highlight the inequalities these nations currently face. It is important and respectful to recognize the name of each nation that occupied a traditional territory in its own language (for example, "Kanyen'kehá:ka" instead of "Mohawk").
Click here for a template to start writing your school's Statement of Reconciliation. This was written by Bobbie-Jo Leclair, an Indigenous Education Consultant at the Louis Riel School Division.
Students are then invited to save and share their Statement of Reconciliation on social media, using the hashtag #NationalTRW.
Click here to watch a Statement of Reconciliation by students from the Louis-Riel School Division in Winnipeg.
Full presentation here:
Mini-Lessons on Treaties
Understand the spirit and intent of the treaties in the context of a nation-to-nation relationship between Indigenous Peoples and the Crown. Students discuss the context in which the Numbered Treaties were negotiated, interpreted and signed, comparing the different views with respect to oral tradition and written history.
Compare the rights of non-Indigenous and Indigenous Canadian citizens and the extent to which these rights are upheld.
Teachers are advised to do some preparation before presenting the films and activities in class. Here is a list of key terms, as well as readings and videos on some essential topics in relation to the Indigenous historical perspective and the effects of colonization.
Pour lire cet article en français, cliquez ici.
Discover more Educational blog posts | Watch educational films on NFB Education | Subscribe to the NFB Education Newsletter | Follow NFB Education on Facebook | Follow NFB Education on Twitter | Follow NFB Education on Pinterest