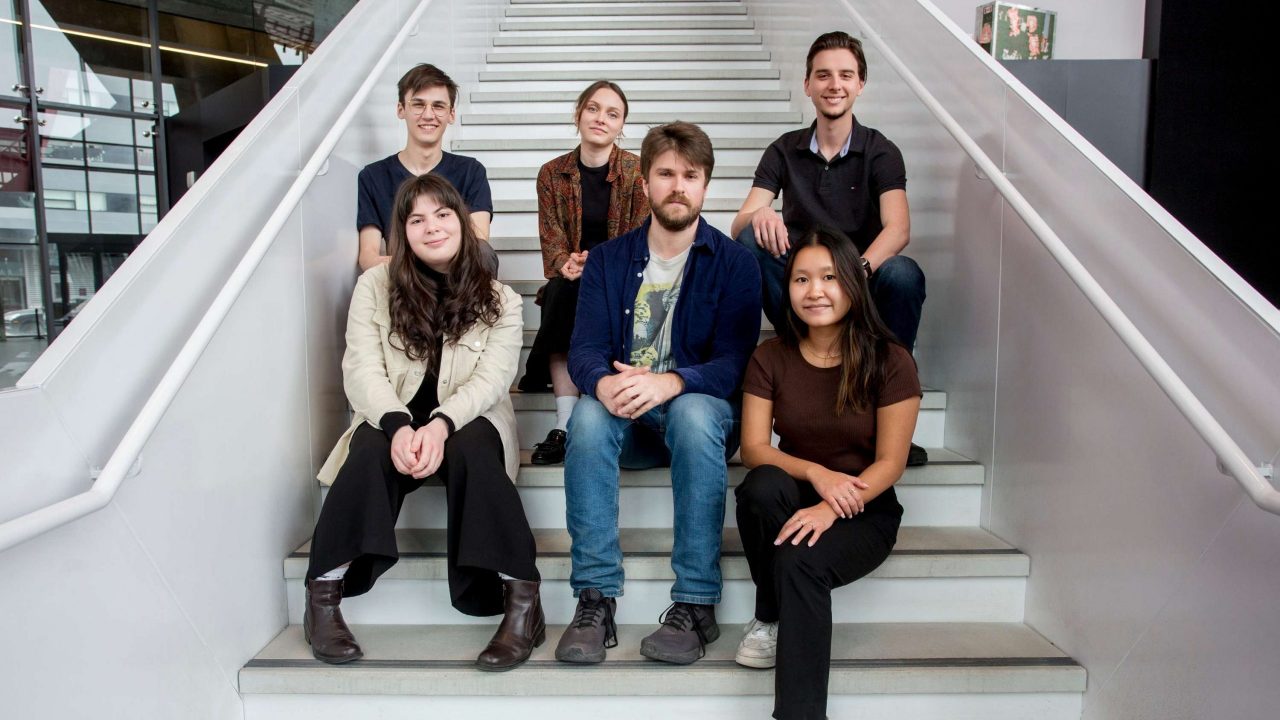 Meet the fourth crop of Jeunes Pousses at the NFB!
The National Film Board of Canada is proud to announce the fourth edition of Jeunes Pousses. We're once again welcoming a group of interns into our Montréal Interactive Studio—to let them hack us!
Jeunes Pousses is a creative internship for students in production strategy, interactive media, video game creation, screenwriting, graphic design, and music programs at the Université du Québec à Montréal (UQAM), the Université du Québec en Abitibi-Témiscamingue (UQAT), and the Université de Montréal (UdeM).
Over 14 weeks, this multidisciplinary team will be tasked with producing an interactive experience for mobile devices around the theme of Optimus. The aim, form, and technologies of their project will be determined over the course of their apprenticeship, which covers the design, production, and release stages.
These students will benefit from the mentorship of not just the NFB's Interactive Studio, but also a diverse array of creators, including Thinkwell Studio's Creative Director Émilie F Grenier, accomplished composer Louis-Philippe Quesnel, and the Akufen team. A Quebec-based studio founded in 2007, Akufen is renowned for creating magical experiences for digital platforms. One thing's for sure: our Jeunes Pousses will have top-notch support throughout their creative process.
Meet our Jeunes Pousses!
 Laurence Thérien
I am currently completing my second year of a bachelor's degree in graphic design at UQAM. Fascinated by everything audiovisual, I jump on opportunities to combine movement and sound. I particularly like to explore various aspects of design and incorporate the unconventional in my projects.
I'm fond of films d'auteur for their introspection and materiality. My first short film, which combines video with a variety of animation techniques, was recently selected by Québec's La Bande-Vidéo and the Sommets du Cinéma d'Animation in Wide Angle category of the official Canadian competition. I define myself as both a multidisciplinary artist and a designer.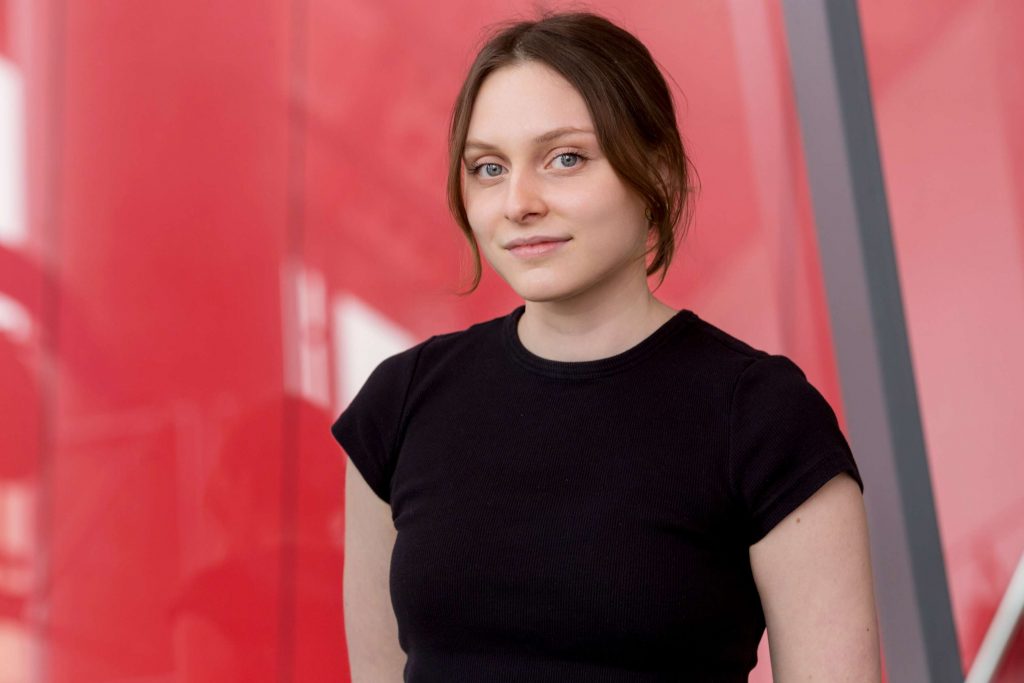 Samuel Favreau
The world of multimedia and its possibilities have always fascinated me, but it was in Multimedia Integration Techniques at Cégep Édouard-Montpetit, in Longueil, that I discovered my interest in programming. Everything came together when I began my studies at UQAM. Thanks to their Interactive Media program, I've been able to combine my two passions: digital art and programming.
A lifelong lover of art and animation, I basically grew up with a pencil in my hand. Naturally, I want to include graphics in my projects whenever I can. I'm constantly striving to improve and to deepen my knowledge—and above all, I welcome a challenge.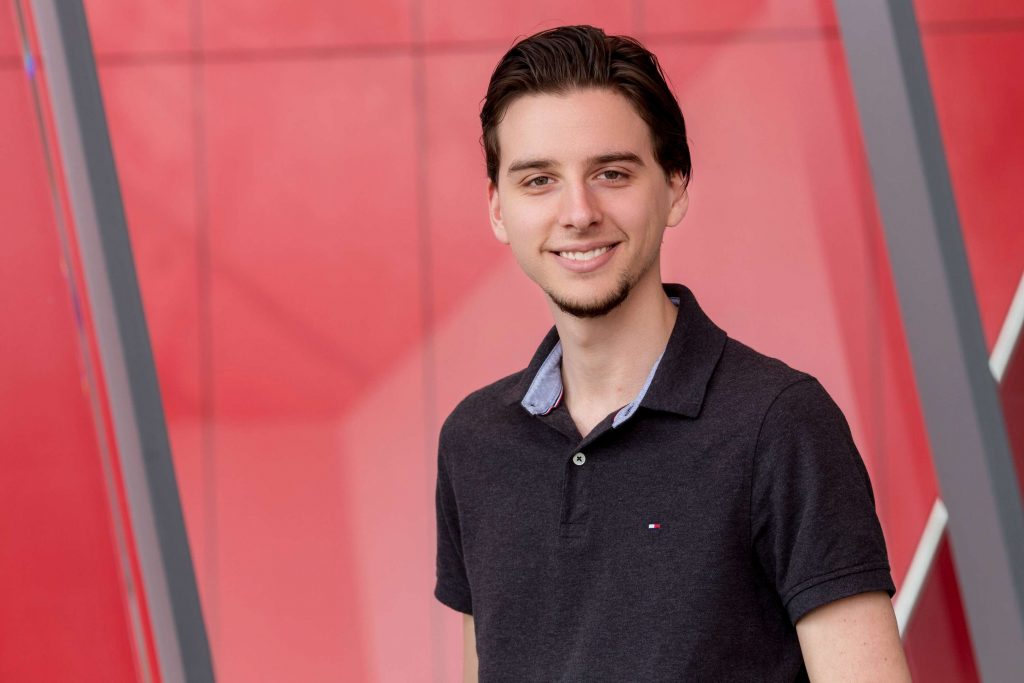 Maxim Bertrand
After a year and a half in UQAM's Interactive Media program, I decided to change tacks and move into production. I've since had the opportunity to work on various film sets, serve as a community manager for an audiovisual and digital production company, and work as a content creator. These projects, as well as the contacts I've made through them, have led me to pursue a bachelor's degree in Communications, specifically the Cultural and Media Production Strategies program.
I'm keenly interested in creativity writ large, design, images, movement, events, management, and collaboration, as well as social issues. I want my actions and my projects to have an impact on peoples' lives—to call out injustice and give marginalized people a voice.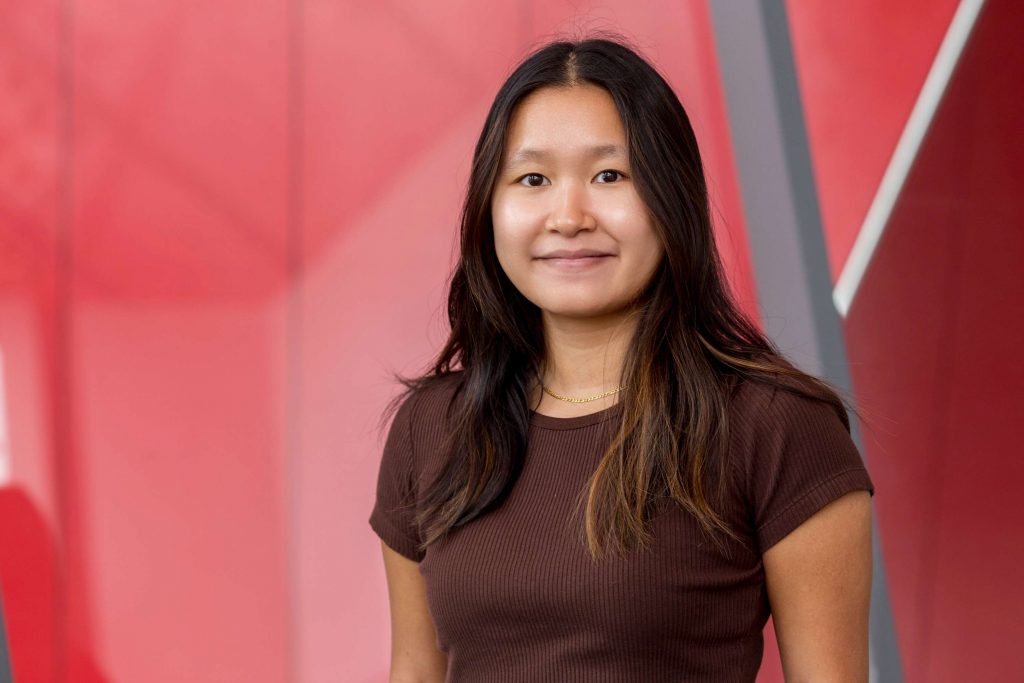 Louis-Olivier Desmarais
Currently in my final year of a Master's in Composition and Sound Creation at UdeM, I enjoy always working with the medium of sound—whether that's radio, music, or installation—while moving between different creative fields.
Throughout my studies, I've developed a strong interest in immersive experiences, creating works where space itself acts as an artistic variable. Since 2022, I have been heading up PAX, a multimedia installation. This contemplative project features a spatialized sound system combining music, sound art, lighting, and visual art in an immersive experience, and was a finalist for a Numix 2023 award.
I've had the privilege of presenting my work both in Canada (at the SAT, PHI Centre, City of Montreal) and internationally (Phonurgia Nova, Radio-Télévision Belge de la Communauté Française, Festival Longueur d'ondes), thanks to the support of the Canada Council for the Arts, the Conseil des arts et des lettres du Québec, the Conseil des arts de Montréal, and the Bourse Gulliver.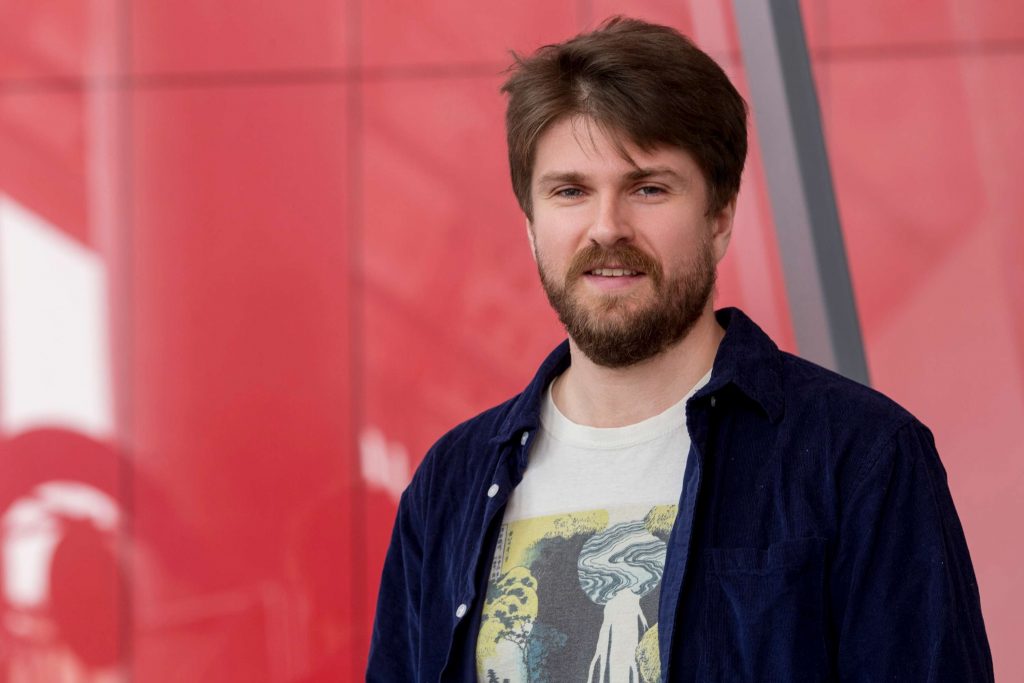 Alexya Morin
After completing a technical diploma in Communications in Media (Journalism) at the Cégep de Jonquière, I've garnered internships and work experience in communications. My passion for words and text led me to begin a bachelor's degree in Screenwriting and Creative Writing at UdeM.
My friends and family compare me to jumbled Rubik's Cube, because my practice is constantly oscillating between my various interests—poetry, theater, photography, and film.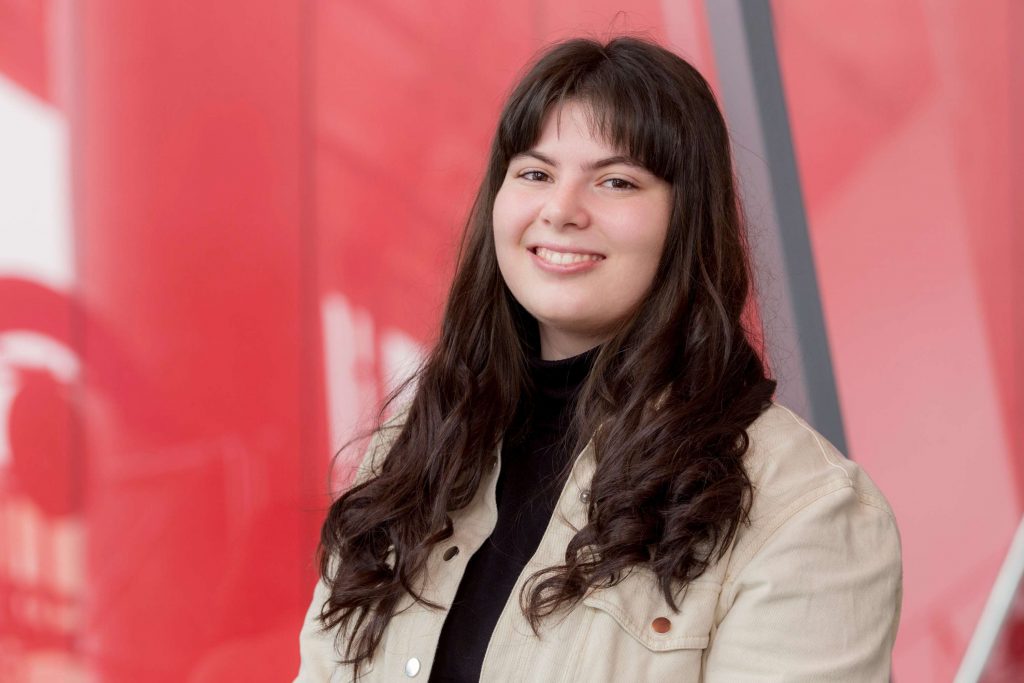 Jakob Bouchard
A lover of video games and technology, I began my career with a diploma in Multimedia Integration from the Cégep de l'Outaouais. I moved from my hometown of Gatineau to Montreal to pursue my studies and be closer to the video game industry. I'm currently studying video game design at UQAT while also working as a web developer, allowing me to hone my programming skills while keeping on top of new technologies. I like to take on challenges and creative projects out of my comfort zone.
I'm a fervent follower of music and pop culture. I love discovering new artists and new TV series, as well as new bars and restaurants.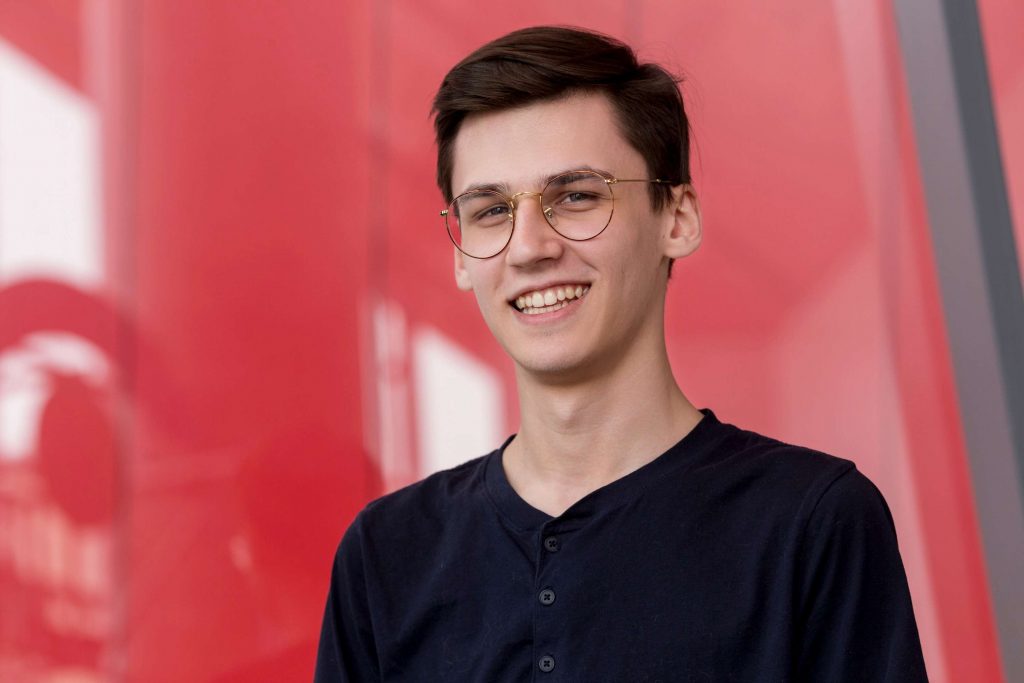 Follow their journey on the NFB's platforms here, here, and here! #jeunespousses