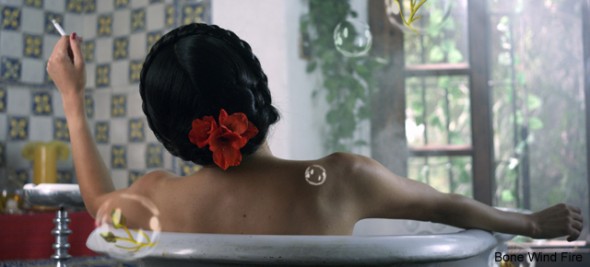 6 NFB films at the 2011 Vancouver International Film Festival
From September 28 to October 14, B.C.'s capital will host the 29th edition of the Vancouver International Film Festival (VIFF), one of North America's 5 largest film festivals. Over the next 2 weeks, VIFF will be projecting films from 80 countries on 10 screens. Six NFB films are among them.
Featuring an experimental short, a dance allegory, 3 documentaries and a film by celebrated Japanese animator Koji Yamamura, the NFB's VIFF selection is a great window onto what the Film Board's been up to for the last little while. Here they are below.
FEATURES
Wiebo's War
A doc about Ludwig Wiebo, the suspect in a recent string of pipeline bombings reminiscent of a sabotage campaign he waged against the oil and gas industry in the 90's. (See clips from Wiebo's War here, here and here.)
Surviving Progress
A documentary (inspired by Ronald Wright's bestseller A Short History Of Progress) challenging us to overcome the very progress traps that destroyed past civilizations… and lie treacherously embedded in our own. (See clips from Surviving Progress here and here.)
SHORTS
ORA
A dance allegory by filmmaker-in-residence Philippe Baylaucq, entirely shot in thermal 3D. (Read more about ORA here.)
(More ORA clips here and here.)
Bone Wind Fire
A visual journey from Mexico City to the American Southwest and the rainforests of British Columbia paying homage to the inner lives of 3 important modern painters: Frida Kahlo, Georgia O'Keefe, and Emily Carr.
(See another clip from Bone Wind Fire here.)
Muybridge's Strings
An animated tale bringing together the lives of photographer Eadweard Muybridge and that of a Japanese mother, by the great Koji Yamamura.
(Watch a making of clip for Muybridge's Strings here.)
CMYK
An experimental animated short by Vancouver-based director Marv Newland, who assembled multitudes of CMYK symbols and turned them into moving artwork.
(See one more clip from CMYK here.)
For more info, including screening times, please visit the VIFF website.
A great festival to all!