Theodore Ushev and the Ottawa International Animation Festival Poster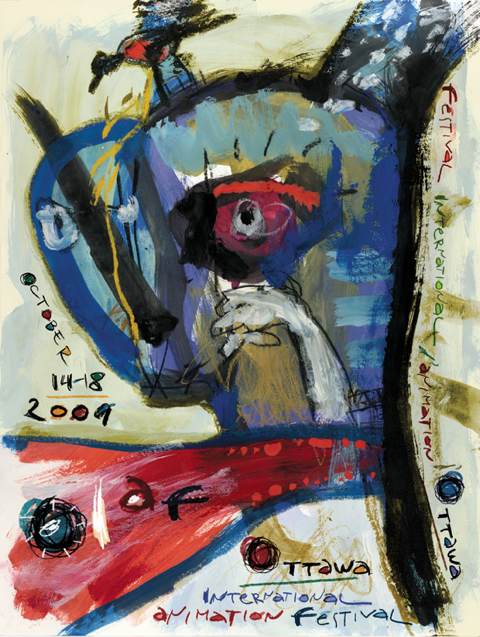 Last week, Amid at Cartoon Brew wrote about a little controversy that's taking place over the poster for this year's Ottawa International Animation Festival.
I'm not going to rehash the argument in this space, because in my opinion, Amid did a great job in delineating the key issues. But basically, animator Theodore Ushev designed a poster that was not well received by some people, namely an instructor at Sheridan College, Pete Emslie.
Of course, people are free to like the poster or hate it vehemently. That's the great thing about art – we can all have our opinion. My issue with this back-and-forth is that the main detractor is a teacher who influences minds on a daily basis. With influence comes responsibility, as in, the responsibility to keep an open mind. And to encourage open-mindedness in future generations.
So take another look at the poster, and then take a look at this film. They both came from the same creative mind. But for those who still cannot accept the poster as art, or feel that it's not appropriate for an animation festival, Elliot Cowan was gracious enough to make a few "modifications" to make it more palatable to mainstream audiences.