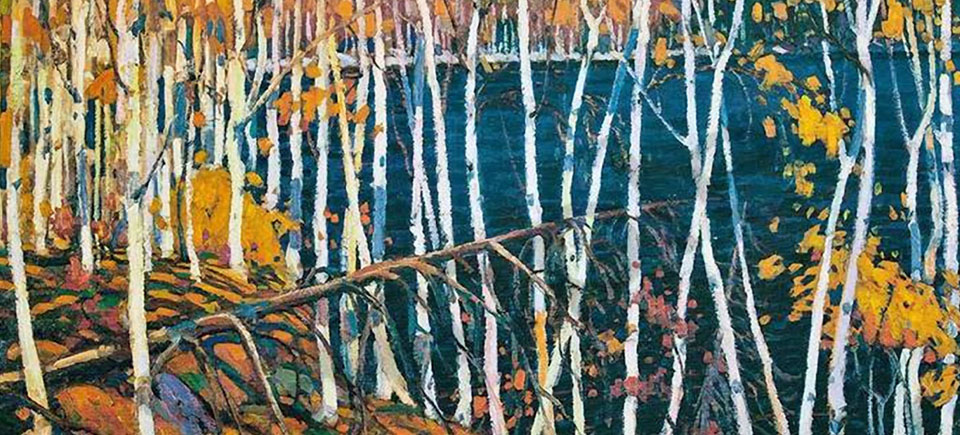 Group of Seven | 4 Films to Fall in Love With the Canadian Landscape
The Group of Seven… We've all seen their paintings but who were they really?
We know they were nature-loving types, who could handle the paddle as well as the brush, but where on earth did they get the notion to paint the Canadian land?
Certainly no one else at the time felt that Canadian vistas were worthy of being elevated through art… Too dense, too raw!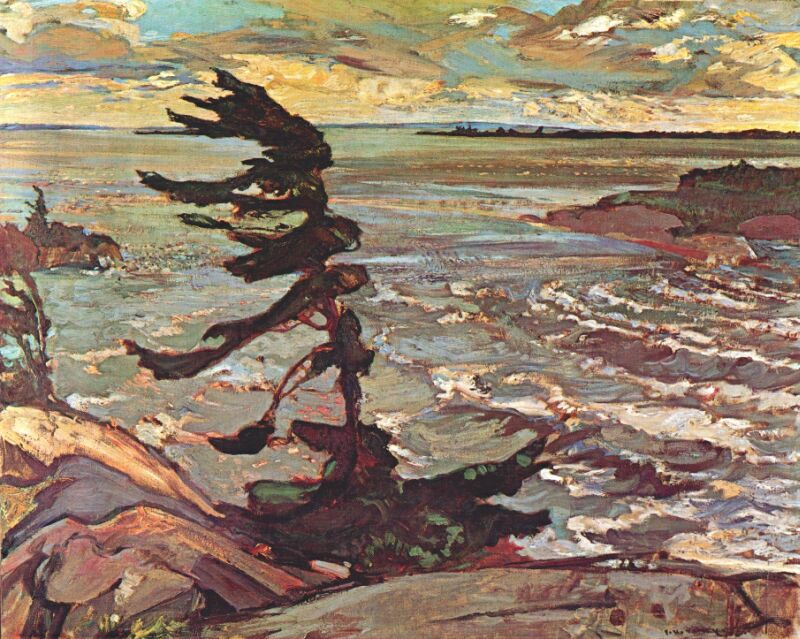 Insert: F.H. Varley, Stormy Weather, Georgian Bay, 1921
A group of landscape painters
The Group of Seven, J.E.H. MacDonald, Lawren Harris, Arthur Lismer, Frederick Varley, A.Y. Jackson, Frank Johnston and Franklin Carmichael, felt the landscape.
They believed, on the contrary, that a distinct Canadian art could only stem from a direct contact with nature. Canadian nature. Not perfectly manicured English gardens!
Their first group show, in Toronto in 1920, upset the establishment and forever changed the face of Canadian art.
Meet the artists at the forefront of Canada's first national art movement and feast your eyes on their sublime works below: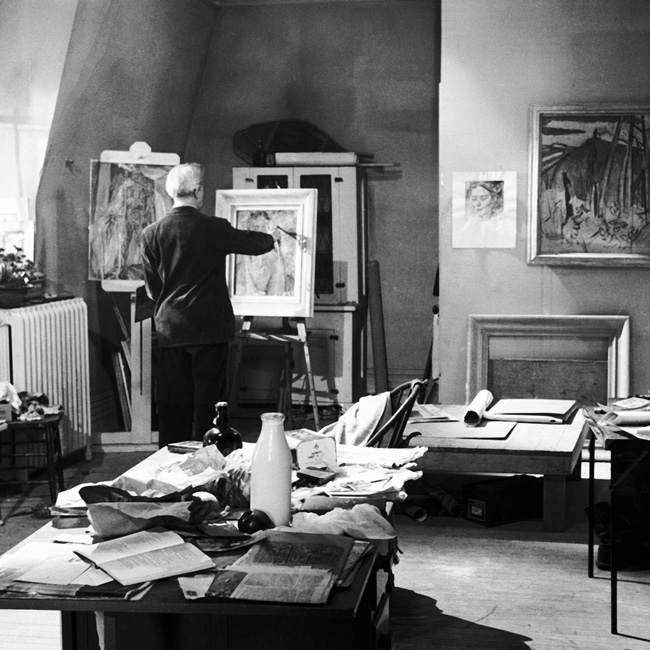 Insert: Varley in his studio
Frederick Varley
This charming yet oddly haunting short follows Frederick Varley home to Toronto after a sketching trip. We are given a tour of his studio and works – which include arresting portraits as well as landscapes – and see him begin a new painting.
Varley, Allan Wargon, provided by the National Film Board of Canada
A.Y Jackson
A prominent artist and art educator, A.Y Jackson is captured here paddling through the wilderness, fall leaves ablaze, in search of a motif to sketch.
Canadian Landscape, Radford Crawley, provided by the National Film Board of Canada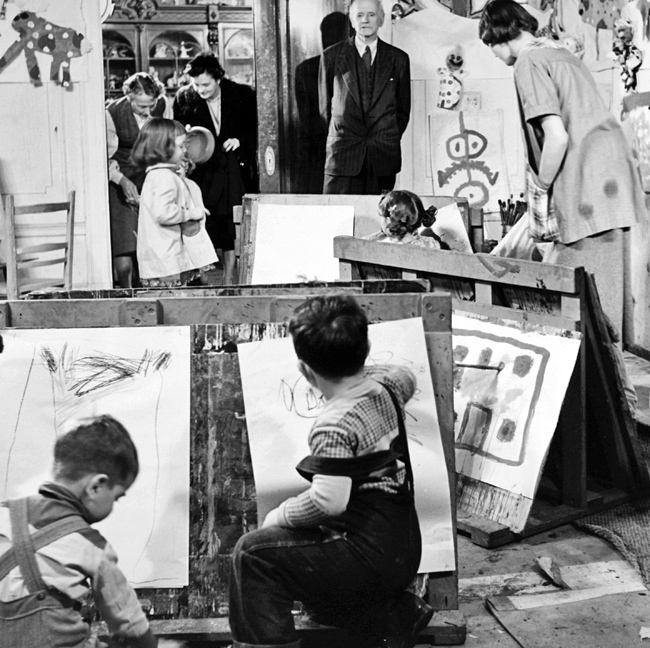 Insert: Arhur Lismer watching children paint at the Montreal Art Centre
Arthur Lismer
Lismer is another Group of Seven painter who dedicated himself to teaching art, especially to children. This film sees him interacting with toddler-artists, as well as speaking publicly about his work and passion for art education.
Lismer, Allan Wargon, provided by the National Film Board of Canada
Tom Thomson
Although his tragic and mysterious death in 1917, at the age of 40, came before the Group of Seven's official foundation, Tom Thomson is considered a honorary member of the Group for his strong influence on the group's esthetic and identity. More than a biography, this film is also a journey into the majestic Canadian landscapes he enjoyed so much: rushing rapids, rolling hills, bright sunsets, fall leaves.
West Wind, Graham McInnes, provided by the National Film Board of Canada
Header image: Tom Thomson, In the Northland