Drawing From Life: A portrait of suicide survivors that screens in Victoria, BC on Sept. 9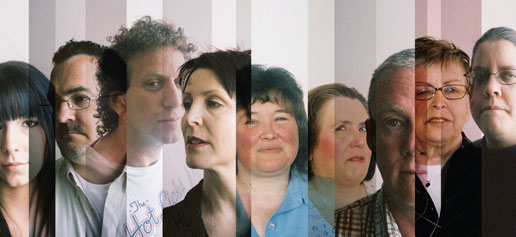 "It's OK to cry."
We've all been there. We've all felt angry, sad, scared and alone. But the differences aren't in our emotions. It's in our behaviour. It's in the choices we make, in the options we feel are available to us.
For some people, the emotions become so overwhelming that the only option they see is suicide.
Drawing From Life, one of the short films from our Filmmaker-in-Residence project, tackles the subject of suicide by following a group therapy workshop for people who have attempted suicide at least twice.
The film is astounding.
It cuts right to the core of what it means to to be on that edge, the challenges that people face and how they can work to overcome them and embrace life over death.
The film uses an interesting mix of cinema vérité-style shooting and simple animation that helps illustrate the thoughts and feelings of the group's participants. I can't even imagine letting cameras in to such an intimate exchange of thoughts, ideas and fears. And what's more, the film isn't even depressing, as you might think it would be. It's sad, but there's this uplifting message throughout about what it means to be alive. Kudos to filmmaker Kat Cizek for creating such an important and visceral documentary.
Drawing From Life will be screened as a part of Movie Monday, in collaboration with NEED Crisis Line, in Victoria, BC on Wednesday, September 9 at 7:00 pm. The film will be followed by a panel discussion, and we have a study guide available for downloading.
For more details, contact Katherine Cook, Community Education Coordinator at (250) 386-6329, ext. 223.
NOTE: This film is an NFB production, and as such is available for anyone else who would like to follow in Movie Monday and NEED Crisis Line's footsteps and organize a community screening. For more information on this, contact Jane Gutteridge at j.gutteridge@nfb.ca.