Announcing Hothouse 6 Participants
The following is a guest post by animation producer Michael Fukushima.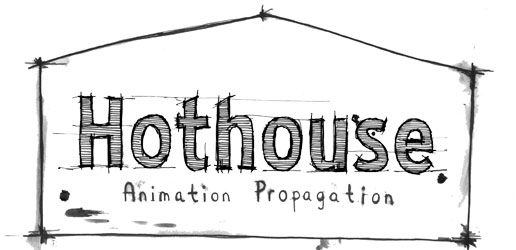 After a record-breaking number of submissions and several days of enthusiastic review and heated debate, we have our "Hothouse 6", all of whom will be producing their first ever auteur stereoscopic 3D film over a period of 12 intense weeks in the NFB's Animation Studio in Montreal.
They are:
Kiarra Albina, Calgary/Montreal
Fred Casia, Montreal
Zane Kozak, Toronto
Greg Labute, Montreal
Megan Turnbull, Winnipeg
Marie Valade, Montreal
We pulled in a whopping 186 proposals from across the country, a 124% increase over last year! As always, the bulk of proposals came from Montreal or its suburbs. It's clearly easier to think about 12 weeks in Montreal if relocating from somewhere else isn't a factor. Ontario and Alberta had the next largest bunch of submissions, but happily, we got a hefty handful from Newfoundland this year – maybe a result of the recent CBC podcast. We probably shouldn't have been surprised, but a slight majority of proposals this year came from men, maybe because of the somewhat techy, geeky stereoscopic 3D emphasis.
Or maybe the stars aligned in an XY pattern instead of XX. Who knows. We don't do sociological analyses of the submissions; we just read them the way we read every proposal that comes to the NFB.
Congratulations to the six filmmakers who will be joining us – and mentoring director Ann Marie Fleming from Vancouver – for 12 amazing, terrifying and hopefully gratifying weeks of animated stereoscopic 3D creation.
Wish them luck; they'll sure need it!