Educators – have you tried mind mapping with NFB films?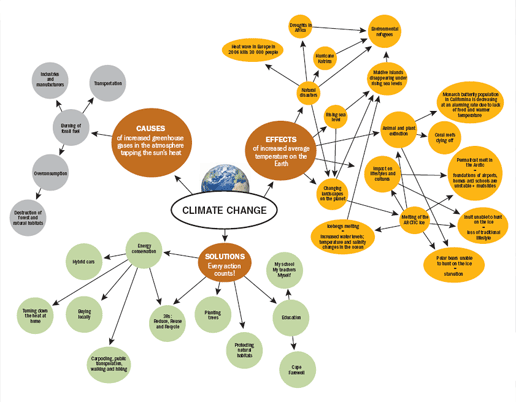 Mind-mapping is a great way for students to organize ideas and the teaching guide that accompanies our Films for Change playlist explains how this is done.
With the aid of simple technology (i.e.: a pen and paper) or more complex mapping software, students can plot out and connect the relationships between different concepts. Instructional Strategies Online provides information on how to integrate mind mapping into your teaching.
The image at the top of this post shows how we created a mind map to raise awareness of global environmental issues with facts taken from NFB films.
Have you used mind mapping with your students? We'd love to hear your ideas – share your ideas in the comment section below.