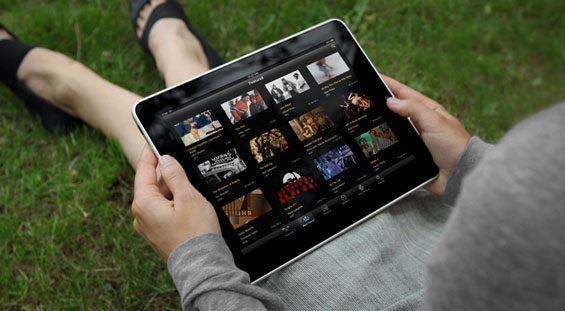 The NFB Films iPad app is now available!
Drum roll, please….
The NFB Films iPad app is now available through iTunes. With this app, you can watch over 1000 movies – documentaries, animations and feature films – free on your iPad. You can also store films on the iPad for up to 48 hours to watch when you're away from a WiFi zone.
The app has the same features as our iPhone app, but has been optimized to take advantage of the inherent qualities of the iPad. Take it for a spin – we know you'll love it.
Features:
Over 1000 free movies to watch on your iPad
A kids' channel with fun and education content for children
Store films for up to 48 hours for off-line viewing
Browse films by channel/category
Search for films by title
Bookmark your favourite films
Split-screen technology that allows you to browse related content while viewing a film
You can download the app through iTunes, or visit our free downloads page on NFB.ca. 
Happy viewing! And please, let us know what you think in the comment section below.
Updated, July 1, 2010: We've had several reports of loading/crashing bugs related to the app. We've identified the problem and fixed it. It had to do with our servers, not the app itself. However, it is a version 1.0 release on a new platform, so there is a chance that there are other issues, despite our rigorous pre-release testing. If you encounter any bugs, or have feedback of any sort, please leave us a note in the comment section below or send an email to webmaster@nfb.ca. Thank you!