Stephen Low's Ultimate Wave Tahiti 3D opens in IMAX theatres today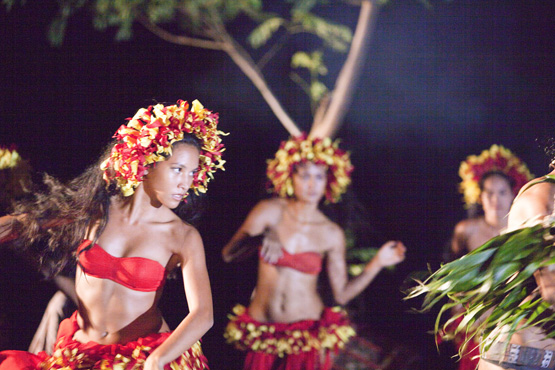 The apple, the saying goes, doesn't fall far from the tree. Stephen Low, one of legendary NFB filmmaker and producer Colin Low's three sons, is presenting his own latest film this summer. The documentary, titled Ultimate Wave Tahiti 3D, is a high-octane surfing film featuring 9-time world surfing champion Kelly Slater set in the volcanic islands of French Polynesia.
In a heart-warming "like father like son" twist, the film is both 3D and IMAX, two innovations his father helped pioneer at the NFB. Colin Low, most known for films such as Universe (used as a source document by Stanley Kubrick for 2001: A Space Odyssey), City of Gold (cited by Burns as inspiration for the so-called Ken Burns effect), or In the Labyrinth (a groundbreaking multi-screen film presented at Expo 67 in Montreal), was an influential player in the early days of both giant-screen and stereoscopic filmmaking.
Ultimate Wave Tahiti 3D opens in Montreal's IMAX theater tonight, June 28, 2010. Click here for more theater listings, and find the trailer below.