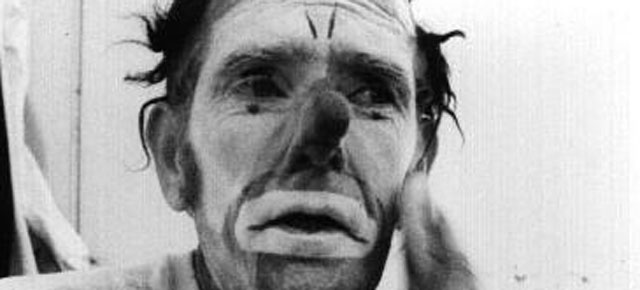 Friday staff pick: High Grass Circus
Editor's Note: This week's staff pick is brought to you by Lea Nakonechny. By day, Lea is the NFB's stock footage coordinator; by night, she's a talented filmmaker herself.
***
As the NFB's stock footage coordinator, I have the privileged position of viewing hundreds of hours of documentary footage for my job. My Friday pick has nothing to do with work, however; it is just plain fun to watch.
A true forgotten gem, High Grass Circus follows a rag-tag circus troupe on their epic, 1976 cross-country tour. Accompanied by a warped record, their trapeze act feels like something dusted off from the Vaudeville era. Money is tight, so they swindle dropped change off a rug strategically placed under the ticket booth, and make use of their elephant to pull a truck out of the mud. In my mother-in-law's hometown of Rosthern, Saskatchewan, archaeologists may someday be puzzled to discover the bones of a hippo that didn't quite make the trip.
At times wistful and occasionally hilarious, this film makes us feel the pathos of these showmen as they try to eke out a living from nickels and dimes in the dying days of sawdust and tinsel.
High Grass Circus, Torben Schioler & Tony Ianzelo, provided by the National Film Board of Canada