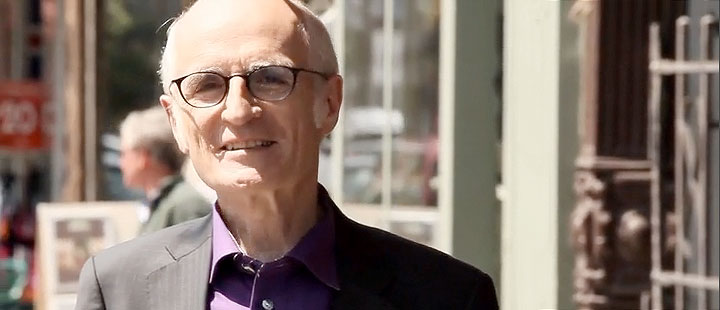 Tom Perlmutter on accessibility, new forms of storytelling and risk-taking
Earlier this month, NFB President Tom Perlmutter gave an interview to IT in Canada's Dave Chapelle. In a piece fittingly titled, NFB embraces technology to tell Canadian stories, Perlmutter discusses concrete actions he has taken to make innovation, experimentation and risk-taking the norm at the NFB.
Mentioning the NFB's online screening room, NFB.ca, and mobile platforms (iPhone, iPad, Android, Blackberry Playbook), he discusses how a public agency previously often perceived as anchored in the past and basking in nostalgia was able to connect with audiences and engage them in conversation.
"As a public agency we were falling down on the job badly, because we weren't delivering to Canadians," Perlmutter says. "Even though many things were available, we wanted to engage people differently from television, in a way that adds social value."
Beyond new platforms, the head of the NFB credits the quality of the content the Film Board shares, a standard that rests on "very sophisticated digitization."
"We put in place a system that allows us to create a master of all the elements – image, sounds, close captioning, credits, subtitles – and out of that we create a digital master, which is color corrected and essentially pristine," he said.
This digitization process is coupled with conversation efforts. The NFB's Collection contains over 13,000 films that go back 70 years. These are currently in the process of being encoded, archived and meta-tagged for easy search. "It's been attracting a lot of attention in the Audio Visual world," Perlmutter says.
Not satisfied with merely archiving its classics and making them widely accessible, the NFB is also exploring new ways to tell stories. In recent years, it has been experimenting with web docs and interactive projects.
"We're at the point where cinema was at the turn of the last century, when the early cinema pioneers learned it wasn't about cinema; it was about experience," he said. "Television learned it was neither cinema nor radio – it was its own. I think NFB is one of the few places in the world that is committed to exploring and creating the new grammar and esthetics of these creative media. We're also trying to do it in a way that creates stories, with narratives that engage audiences."
To get an idea of what some of these new forms of storytelling look, sound and feel like, Perlmutter suggests checking out 2 award-winning web documentaries: Out My Window and Welcome to Pine Point.
Find all of the NFB's interactive projects on NFB/interactive.
Read the full interview here.