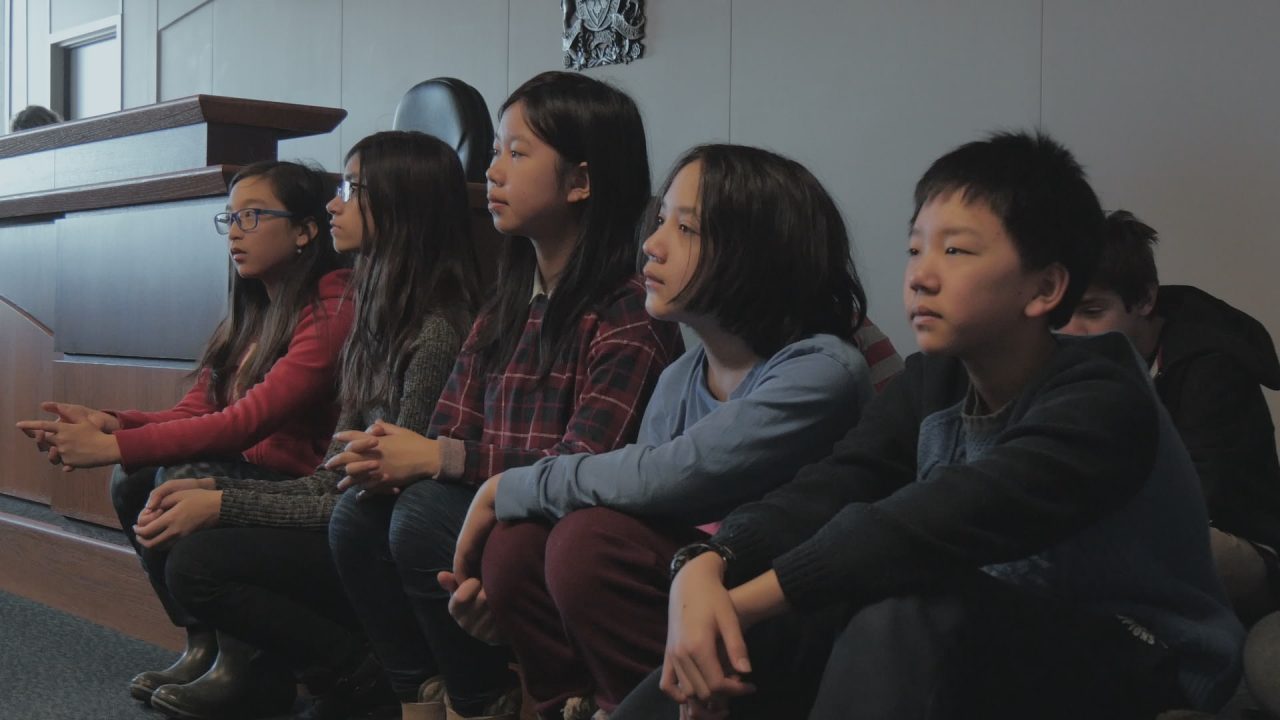 imagineNATIVE Celebrates 20 Years of Visual Sovereignty
imagineNATIVE is turning 20 this year and the NFB, a long-time friend of the festival, is heading to the anniversary edition with nine projects — a slate that includes four world premieres — along with plans to expand its longstanding creative partnership with the festival.
Founded by Cynthia Lickers-Sage, the Aboriginal outreach coordinator at Vtape, the inaugural 2000 edition of imagineNATIVE was conceived as a much needed exhibition of short film and video work by Indigenous artists but has now grown into the biggest showcase of Indigenous film and media on the planet, an annual event hailed by Vogue as "a trailblazing platform for Indigenous storytellers."
"When we speak about Indigenous cinema, it should be like when one speaks about European cinema," says executive director Jason Ryle in this recent interview with the Inspirit Foundation. "It's a body of nations telling stories but within that there's so much diversity and so much depth."
That diversity and depth is on full display in the slate that Canada's public producer is bringing to the 2019 edition — a line-up that includes eye-popping animation from the latest, all-Indigenous, edition of Hothouse, mounted in partnership with imagineNATIVE; a powerful and timely new documentary from Alanis Obomsawin; recently rediscovered early work from the historic Indian Film Crew and more.
The NFB has also renewed its Digital Partnership with the festival, and the winner of the latest NFB imagineNATIVE Digital Prize, a program now in its eighth year, will be announced during the festival. Stay tuned too for news of yet another new media partnership with the festival, an exciting collaboration with the NFB, the Canadian Film Centre and the Ford Foundation. 
Here are the NFB projects to watch for on the 2019 program.
Hothouse Rides Indigenous Wave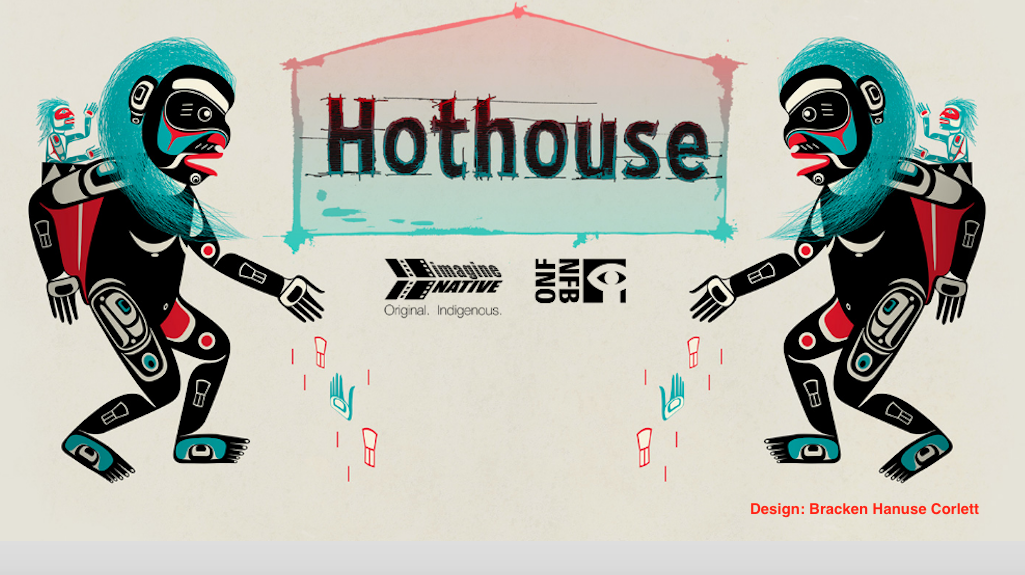 For the 12th edition of Hothouse, its renowned animation apprenticeship program, the NFB partnered with imagineNATIVE to address the under-representation of Indigenous storytellers in animation. Associate producers Amanda Strong and Amanda Roy worked with in-house NFB producers Maral Mohammadian and Jelena Popović to create a space where Indigenous creators could explore the narrative and creative potential of film animation. "The main way that you're going to change how people perceive Native people is by getting our own stories out there," says Amanda Roy. "By us. For us."
Three artists from across Turtle Island have now completed the intensive program and are premiering their work at this year's festival.
XO Rad Magical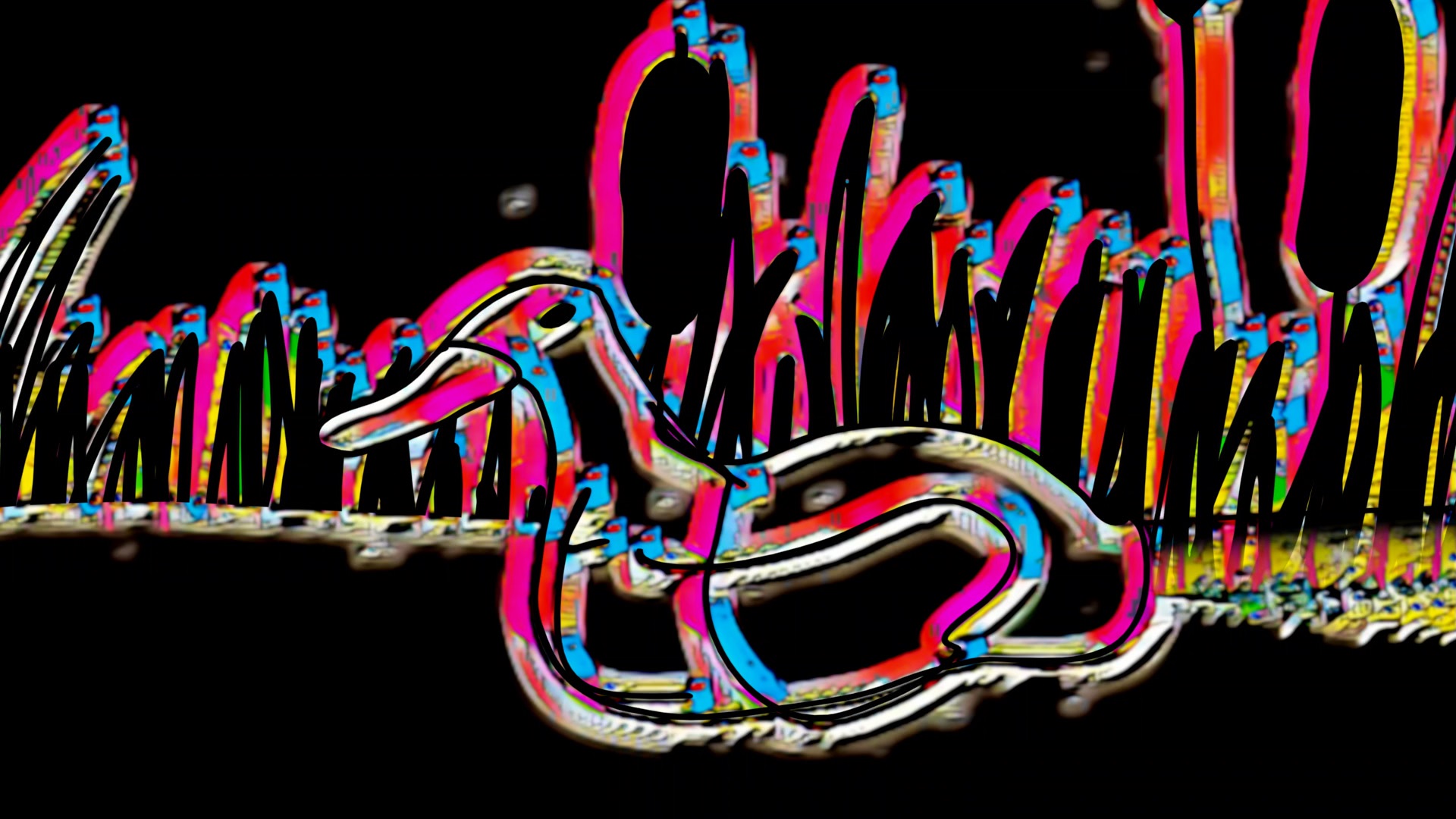 "There's beauty in the brains of those who are at war with themselves," says Chris Grant, a Mi'kmaq artist from the Pabineau First Nation. With his 2D animation XO Rad Magical, he's crafted a vivid visual poem inspired by the experience of living with a schizoaffective disorder, underscoring his startling yet surprisingly joyous visuals with his own music.
Screening: Oct 24 at 10 a.m. | Tribulations | TIFF Bell Lightbox 2
Collector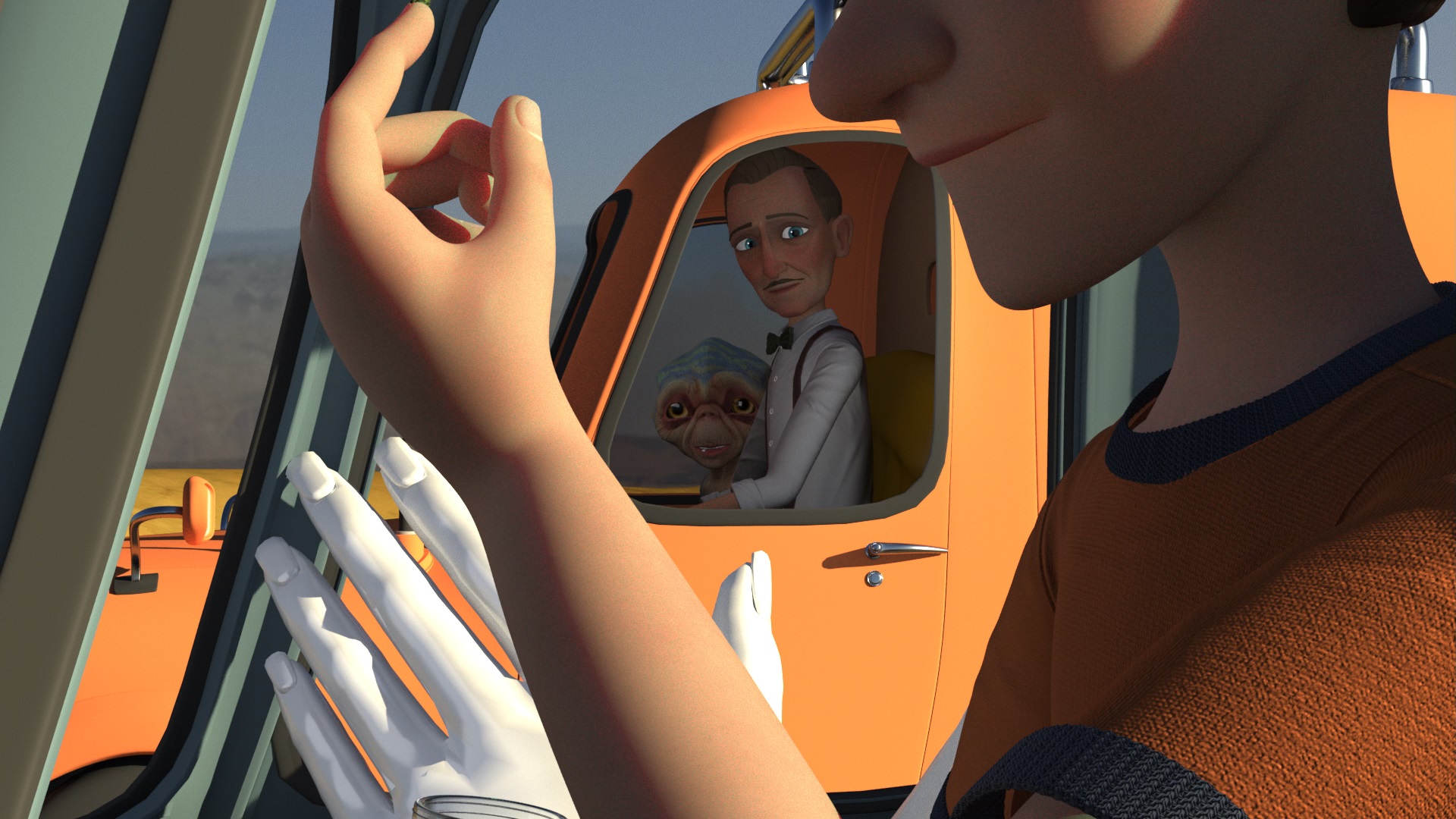 Raised on the Enoch Cree Nation, Kassia Ward studied psychology and biology before turning to the arts. With Collector, she explores the slippery notion of privacy, using 3D animation to craft a wry tale about the things we do when we think people aren't looking.
Screening: Oct 26 at 1:15 p.m. | Precipice | TIFF Bell Lightbox 3
The Fake Calendar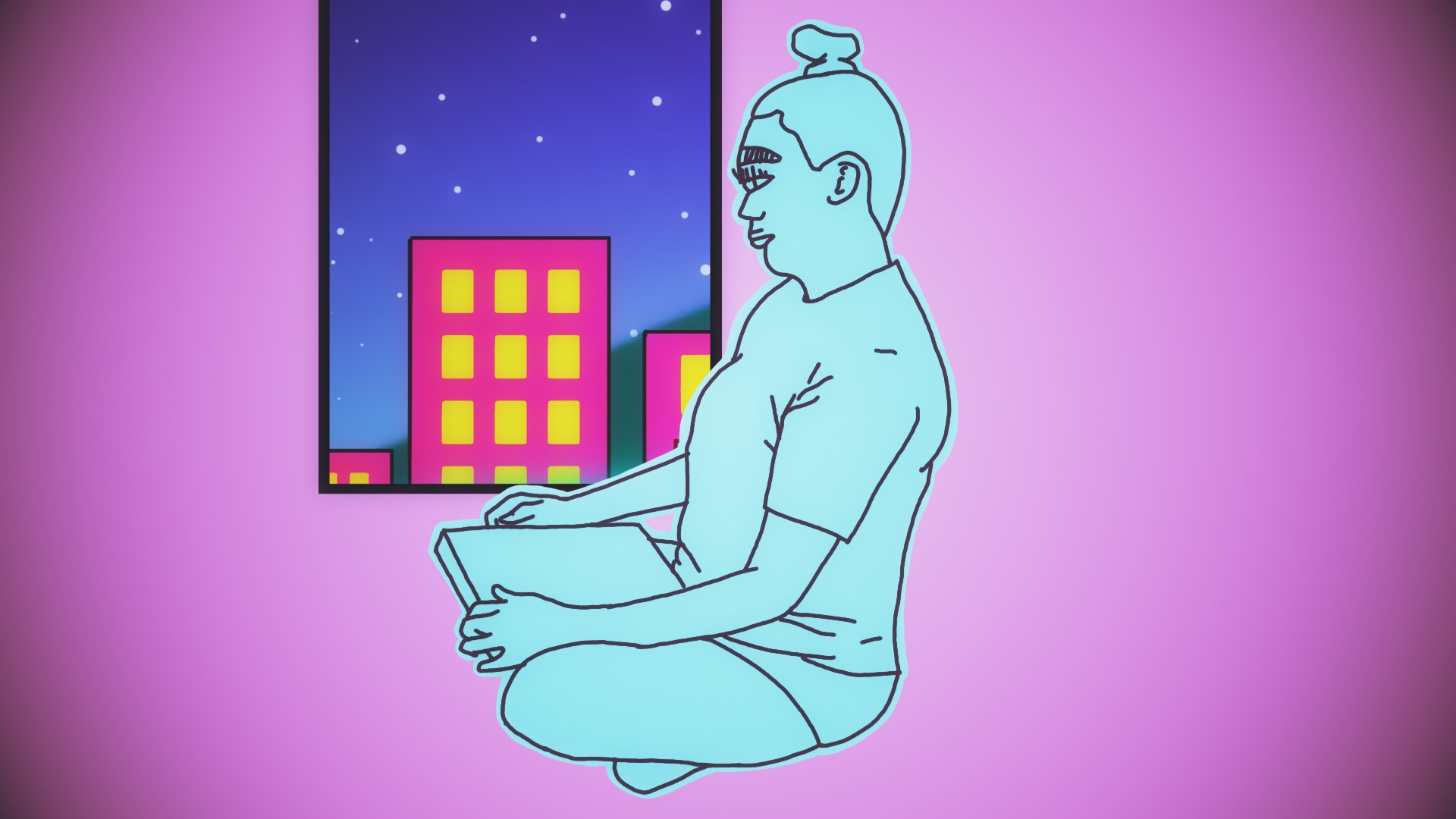 Meky Ottawa, who hails from the Atikamekw Nation, is a consummate multi-tasker, adept in everything from video to illustration and gallery installations. The Fake Calendar blends 2D animation with rotoscope techniques to conjure a neon urban landscape in which the protagonist doggedly savours solitude, moving from FOMO to JOMO as she retreats to her own private girl cave.
Screening: Oct 24 at 3:45 p.m. | Indig Love Stories | TIFF Bell Lightbox
The directors were mentored by established film directors Jeff Barnaby and Marie Clements.
Hothouse 12 is associate produced by Amanda Strong, an award-winning Michif artist who owns the Vancouver-based stop motion company Spotted Fawn Productions, and Anishinaabe filmmaker Amanda Roy, who's worked on various Indigenous productions in Quebec and Ontario ranging from Indie features and documentary series to a VR language-teaching game. . Hothouse is produced by Maral Mohammadian and Jelena Popović, and executive produced by Michael Fukushima at the NFB animation studio.
Freedom Road: Youth/Oshkaadiziig
The Winnipeg Aqueduct has a lot to answer for. It may have provided the growing Prairie metropolis with a reliable water supply, but it resulted in decades of hardship and isolation for the Anishinaabeg people who live at its source, leaving them stranded on an artificial island — forced to live under a boil-water advisory. But the people of the Shoal Lake 40 First Nation are turning a page on that history. This last June they inaugurated a new road, an initiative driven by decades of community-led efforts, that now connects them to the Trans-Canada Highway.
With Freedom Road, a short film series made in the spirit of Challenge for Change, band member filmmaker Angelina McLeod has documented the process from within, and with Youth/Oshkaadiziig getting its world premiere at imagineNATIVE, she gives voice to the community's young people. While some attend school in Kenora, far from their families, others were active members of the road construction team, opening new horizons for their community.
Freedom Road was shot by cinematographer Tyler Funk and edited by Erika MacPherson. The sound recordist was Charlene Moore, an alumna of the CBC New Indigenous Voices program and a driving force behind the recent Indigenous Film Summit. Shoal Lake 40 resident Daryl Redsky, one of McLeod's featured subjects, was employed to provide cultural awareness training to visiting crew members.
Produced by Alicia Smith and executive produced by David Christensen for the North West Studio, the full five-part series was shown to the people of the Shoal Lake 40 First Nation on June 5 as part of the festivities marking the opening of their new road. Freedom Road is opening Winnipeg's Gimme Some Truth Documentary Festival on November 5th, in a partnership with the Winnipeg Art Gallery, The Decolonizing Lens, Friends of Shoal Lake 40 and the NFB.
Screening: Oct 26 at 1:15 p.m. | Precipice | TIFF Bell Lightbox 3
nîpawistamâsowin: We Will Stand Up
Programmed in the coveted opening night slot at this year's Hot Docs, nîpawistamâsowin: We Will Stand Up, Tasha Hubbard's feature doc on the shooting death of a young Cree man named Colten Boushie, follows his family as they pursue justice after the acquittal of his killer — a fight that takes them all the way to the United Nations. It won top honours at Hot Docs and Doxa, and continues to move audiences across Canada and around the world with its insight and power.
"The images in Hubbard's film are nothing short of visual sovereignty," says Cree-Métis-Saulteaux curator Lindsay Nixon in her review for Canadian Art. "Not since Alanis Obomsawin's 1993 Kanehsatake: 270 Years of Resistance has a film affected me in such a profound way. Hubbard's film captures a movement. It showcases the community that is present and active around Colten's family. The film is a statement from the family, a call to action from the community in Saskatchewan and beyond: nîpawistamâsowin: We Will Stand Up refuses any other framing or inference."
imagineNATIVE is hosting a special free screening of Hubbard's film at the TIFF Bell Lightbox on Friday, October 25. Tasha Hubbard and members of Boushie's family will be in attendance to take part in a post-screening discussion. nîpawistamâsowin: We Will Stand Up was produced by Tasha Hubbard and George Hupka for Downstream Documentary Productions, and Jon Montes and Bonnie Thompson for the NFB. Executive producers are David Christensen (NFB), Janice Dawe and Kathy Avrich-Johnson (Bizable Media). Produced in association with CBC Docs (producer, Charlotte Engel).
Screening: Oct 25 at 1 p.m. | TIFF Bell Lightbox 2 | Followed by a moderated conversation
Jordan River Anderson, The Messenger
Alanis Obomsawin returns to imagineNATIVE with Jordan River Anderson, The Messenger a meticulously crafted documentary that honours the momentous legacy inspired by the short life of Jordan River Anderson, completing a film cycle devoted to Indigenous children's rights that she began with The People of the Kattawapiskak River.
Born with a genetic muscular disorder, Jordan River Anderson died before he was six, far from his home on the Norway House Cree Nation, denied healthcare services that most Canadian children accept as a given. 'Jordan's Principle,' a child-first principle that holds that all Indigenous children, whether on or off reserve, should have equitable access to publically funded healthcare, was adopted unanimously by the Canadian parliament in 2007 —  but then not implemented.
It would take a prolonged legal challenge by the Assembly of First Nations and the Child and Family Caring Society of Canada to bring about a landmark ruling in 2016 from the Canadian Human Rights Tribunal, ordering Ottawa to honour its commitment. That epic court challenge was the subject of Obomsawin's 2016 documentary We Can't Make the Same Mistake Twice. Numerous non-compliance orders against the Canadian government would follow, but hundreds of Indigenous children are now finally benefiting from Jordan's hard-fought legacy.
Jordan River Anderson, The Messenger, the 53rd film in Obomsawin's astounding ongoing career, premiered to acclaim at TIFF and was recently awarded the prize for Best Canadian Documentary at VIFF. Pat Mullen, writing for POV Magazine, situates it within the context of Obomsawin's life's work: "the film reaffirms her status as one of the most significant filmmakers working today as she continues to use the camera to give voice to communities at the margins." Jordan River Anderson, The Messenger was directed and produced by Alanis Obomsawin at the Quebec-Atlantic Studio.
The NFB has recently expanded its online collection of Obomsawin's work and over 40 titles from her filmography can now be viewed online for free at nfb.ca
Screening: Oct 26 at 4 p.m. | TIFF Bell Lightbox 1
Lake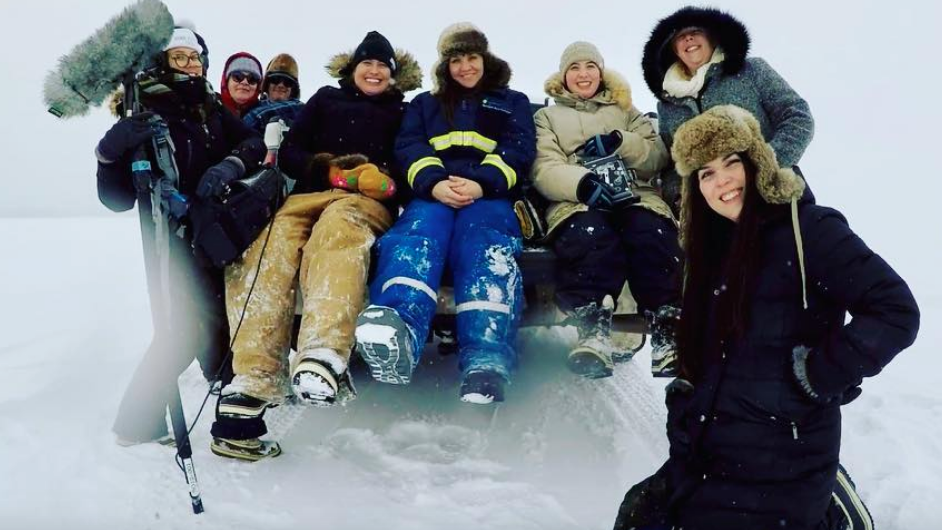 One fine and freezing day last winter, artist/filmmaker Alexandra Lazarowich and her crew tagged along as Jamie Linington and Maureen Caudron-Bell ventured onto the vast frozen surface of Lesser Slave Lake to go net fishing — an activity that generations of local Cree and Métis people had done before them.
The result, produced as part of the recent reboot of Five Feminist Minutes, is a sublime and sure-handed exercise in cinéma-vérité. "There's lots a stake right now, with ongoing struggles over fishing rights, but I wanted the film's power to be its simplicity," says Lazarowich whose credits include Fast Horse, a thrilling short about the Indian Relay, arguably the continent's original extreme sport, winner of the Best Short Documentary at last year's edition imagineNATIVE along with a Special Jury Prize for Directing at Sundance.
Lazarowich's all-Indigenous crew on Lake included sound recordist Charlene Moore, DOP Lindsay McIntyre, assistant camera Jade Baxter, and Coty Savard who produced Lake at the NFB's North West Studio.
Screening: Oct 24 at 5:30 p.m. | Imprint | TIFF Bell Lightbox 3
Now Is the Time
Haida artist Robert Davidson was hardly out of his teens when he undertook a project that marked a turning point in the life of his community. On August 22, 1969, supported by family and friends, he mounted a totem pole in Old Masset, the first to be raised in over a century, reviving Haida traditions that had long been suppressed by repressive assimilationist laws.
Chris Auchter, another Haida artist, evokes the moment in Now Is the Time, one of two films on imagineNATIVE's 2019 program with ties to the historic Indian Film Crew, Canada's first all-Indigenous production unit. Blending original animation and contemporary interviews with archival imagery of the event itself, Auchter fashions a luminous and illuminating reflection on Davidson's achievements.
The 1969 crew was brought to Masset by Haida Gwaii native Barbara Wilson, the only female member of the Indian Film Crew, and Auchter weaves contemporary testimony from both Wilson and Davidson into his account. "It's been is a beautiful education in my own culture," says Auchter who made his NFB directorial debut in 2017 with The Mountain of SGaana, animation inspired by Haida cosmology that won the award for Best Film for Young Audiences at the 2017 Ottawa International Animation Festival.
Now is The Time is associate produced by Teri Snelgrove, produced by Selwyn Jacob, and executive produced by Shirley Vercruysse at the BC & Yukon Studio. His largely First Nations crew included DOP Asia Youngman, sound recordist Ramsay Bourquin along with Odessa Shuquaya and Cameron Watts. Stop motion animation was by Alicia Eisen.
Screening: Oct 24  at 5:30 pm | TIFF Bell Lightbox 3
Loon Lake Resurfaces After 50 Years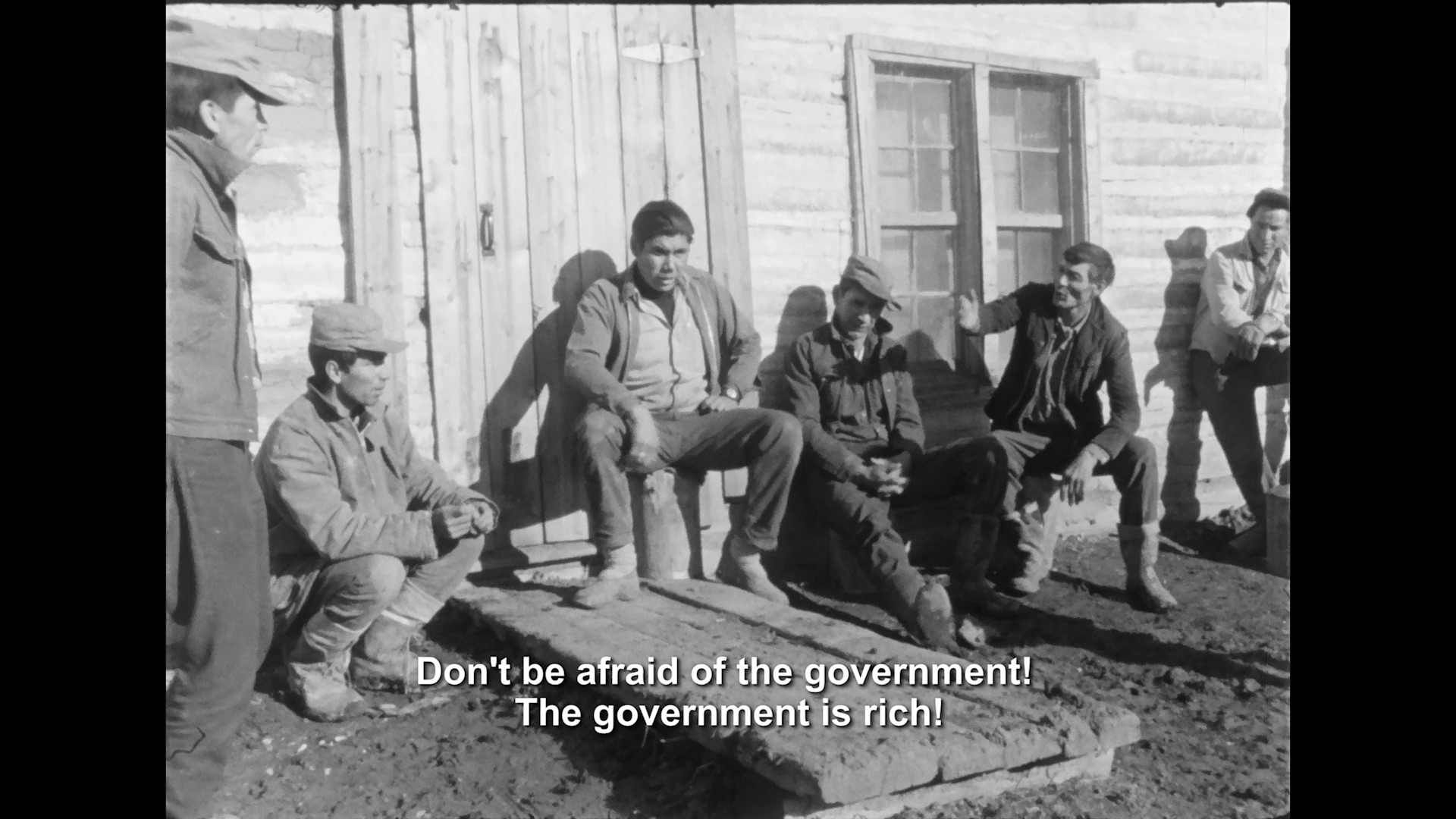 The rich and complex history of the Indian Film Crew (IFC) is still being written, and with Loon Lake another fascinating chapter has come to light.
Shot over several eventful days in the fall of 1968, the short film features the Nehiyaw people of the Loon River First Nation, and is believed to the first Cree-language film to be ever made Canada. Not content to simply document the injustice they encountered in the northern Cree community, the young activist/filmmakers of the IFC organized a protest that brought the community's grievances to national attention, forcing a response from government.
Given only a limited release in 1969/1970, it was quickly taken out of distribution and relegated to the NFB vaults, where it remained largely forgotten for close to five decades.
"While these events took place over fifty years ago, there has never been proper recognition for what was a key time in Indigenous cinema," says producer Coty Savard, who has overseen the film's restoration at the NFB North West Studio. "Proper acknowledgment of these pivotal moments in Indigenous history is essential, and it's wonderful that imagineNATIVE is recognizing this seminal work of early Indigenous cinema in this way."
Loon Lake will be available soon for online viewing on nfb.ca, complete with a wealth of archival documents and contextual material.
In the five short years that it was active — first as the Indian Film Crew and then, from 1970 to 1973 as the Indian Film Training Program (IFTP) — Canada's first all-Indigenous film unit overcame multiple obstacles to produce a vital body of work that includes The Ballad of Crowfoot, often referred to as Canada's first music video, These Are My People and The Other Side of the Ledger: An Indian View of the Hudson's Bay Company. Retrieved from obscurity, Loon Lake now takes its place alongside these other important works of early Indigenous cinema.
Screening: Oct 25 at 4:30 pm | Bachir/Yerex Presentation Space, 401 Richmond Street West, Suite 440. Free admission. Producer Coty Savard in attendance.
Visit www.imaginenative.org for full details on the 2019 program.
You Are On Indian Land
You Are On Indian Land, perhaps the most influential of all the IFC films, served as a rallying cry when it toured the continent in the late 60s and early 70s with Tom Porter and the North American Unity Caravan, who famously screened the film to members of Indians of All Tribes during their occupation of Alcatraz.
You Are on Indian Land, Michael Kanentakeron Mitchell, provided by the National Film Board of Canada
Over 100 Indigenous-directed works, including many IFC titles, are available for online viewing on the NFB's Indigenous Cinema portal.
---
Banner image: from Jordan River Anderson, The Messenger