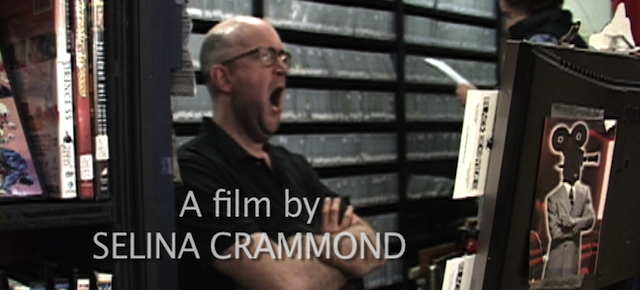 DOXA Connexions: The Thrill of Theatrical Debuts!
This post was written by one of the young women participating in the 2011 Kris Anderson DOXA Youth Connexions Forum, as part of the DOXA Documentary Film Festival. "Connexions" is an immersive 2-week program where 6 selected emerging female filmmakers create 6 short films in 6 days, while also connecting with industry professionals & checking out all the doc films & panels.
6 emerging filmmakers. 6 unique films. 6 days. 3 amazing mentors. On May 12th it all came down to 9 minutes of screen time!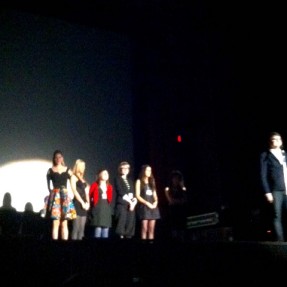 Running a bit late, I was shocked at what I saw when I finally arrived to the Rio Theatre for the screening of our Connexions' films. The sold out screening meant that the line up stretched around Broadway down Commercial Drive!
Amongst the chaos of popcorn purchases and seating scavenges, a feeling of terror crept into my bones.  Why did I decide to include my giant face in the first shot? Would my subjects be grossly out of focus? Would my sound mix peak and annoy the audience?
Joe Clark, DOXA's Director of Development, invited us on stage and asked us to introduce our films. Luckily the spotlight shined so bright that I couldn't see a single face in the crowd. Moments after the introductions, our six short films took over the massive screen.
As soon as my film (a friendly profile of my favourite place in the city: Black Dog Video) began, my heart beat finally slowed down. 90 seconds never felt so long.
What a luxury it was to be surrounded by friends, mentors and fellow filmmakers. What a thrill to hear the audience respond to moments of humour and sadness I (successfully??) evoked!  How fun it is to have strangers ask me questions about the film afterward!
Thank you! Thank you! Thank you NFB and DOXA Documentary Festival for confirming that documentary filmmaking is, indeed, what I'll be committing my life to!
—
<3 Selina Crammond